'Tata' Brown dies, the ordinary guy who had an extraordinary day | sports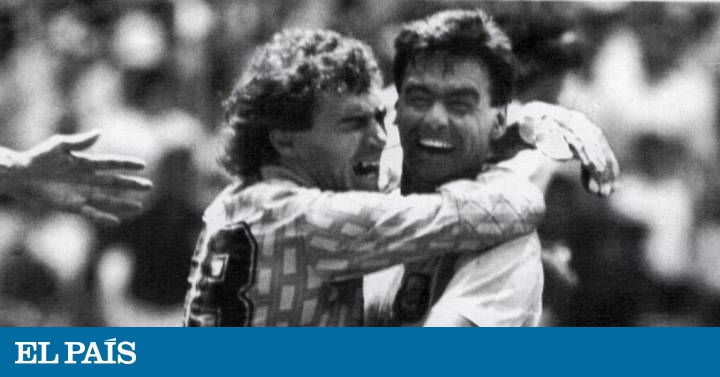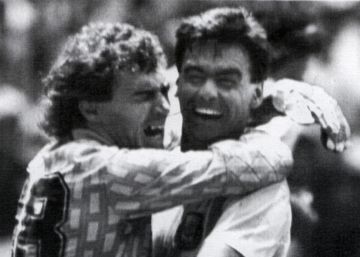 In one of those undetectable strategies in the eyes of the millions of spectators who follow the final of a World Cup, in this case that of Mexico 86, the coach of Germany, Franz BeckenbauerHe sent a clumsy striker with the ball but portentous in air play and physical roughness: Dieter Hoeness. In the absence of half an hour, and with Argentina winning 2-0, one of the missions that the German massif had to fulfill was to hit the Argentine libero, José Luis Brown, every time he gave the rest of the Albiceleste defenders the order to leave to provoke the off side in the ball plays stopped.
The strategy worked not only because Germany would reach the partial 2-2 but also because Hoeness, in effect, started off as a locomotive to run into Brown when a teammate ran a center and caused a shoulder dislocation. The Argentine doctor, Raúl Madero, warned the coach Carlos Bilardo that Brown could not follow but the brave Tata – field camp, according to his local Ranchos, a town of 8,000 inhabitants in the Humid Pampa – made one of gauchos: he bit his shirt, made a hole to the albiceleste and put the finger so that the arm was not loose. Thus, with half of its upper trunk immobilized, world champion would be enshrined after the agonizing 3-2 victory of Argentina, the last World Cup won by his country.
Brown's death on Monday night in La Plata, 60 kilometers from Buenos Aires, a 62-year-old victim of a neurodegenerative disease that had affected him for several months, was also the farewell of a normal type – if it can be called current to a player who stayed 15 years in high competition – who had an extraordinary day. Brown was not a phenomenon – rather he was a player of little technique, although very clever to tactically orient himself and lead his teammates, as a conductor of the defense – but that June 29, 1986 he achieved more than several phenomena together: He became one of the 65 players who scored at least one goal in a world final.
As that list becomes even more exclusive if the players who lost the defining match are eliminated, only 42 players scored a goal and lifted the World Cup, including Brown. Even more amazing is that the header with which he had defeated the German goalkeeper Harald Schumacher in the first half, before his injury, was the only one who became the 36 games he played for the albiceleste between 1983 and 1990. If some stars You can take the day trip in your life – for example Lionel Messi, Sergio Agüero and Gabriel Batistuta, who have 161 goals for their selection, none in a final – Brown's sports biography fits in one day.
A player without a team
Mexico 86 had already been a miracle from the beginning. Brown arrived at the World Cup so physically battered that he had no equipment to play on Sundays: after a discreet experience in Boca, the Spanish Deportivo coaching staff had informed him earlier this year that he would not have him. Bilardo, however, kept him in the national team because he had directed him in Estudiantes de La Plata and believed him a good substitute for Daniel Passarella. The technician had such an esteem that, consulted in an interview with a book, Bilardo understood that he was being asked about a libero and replied: "Brown."
But as Passarella was a victim in Mexico City of the disease of Moctezuma, a gastrointestinal virus that made him lose six kilos, Brown ended up playing the seven games of Argentina. From his debut against South Korea he would find out the same morning of the premiere, when Bilardo crossed it in a concentration hall and said: "Look, you play." He didn't have time to get nervous.
With more than 400 games in clubs – always identified with Students, a club in which he is still the most scoring defender in its history, but also with steps abroad by Atlético Nacional in Colombia, Brest in France and Murcia in Spain -, Brown He managed to look like a physical wonder even when he fought a plague of injuries. Rather than contain rivals, Tata defended himself from pain: he said he had operated ten times on his knees, eight on the right and two on the left.
"To play the World Cup I did a lot of things," he recalled a few years ago. Before Mexico, at the halftime of the matches they took syringes full of blood from my knee and I kept playing. The doctor told me that he would regret it, that at 50 he could not walk, that he was crazy, but I forced him to prick me. On air travel I wore an iron shoe and went to the bathroom to strengthen the quadriceps. Now I'm 59 and I can't play football with my friends, but I don't regret it. I am world champion! "
You can follow EL PAÍS Sports in Facebook, Twitter or subscribe here to the Newsletter.