Tara Pacheco starts sixth in Lanzarote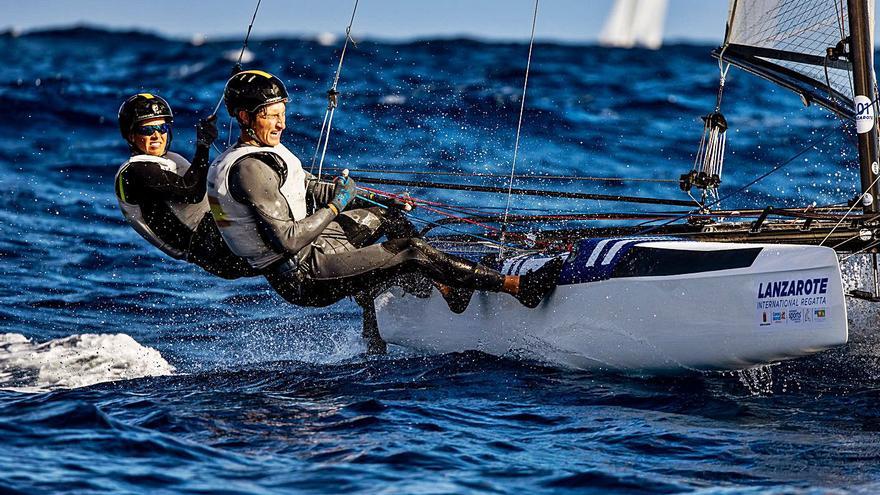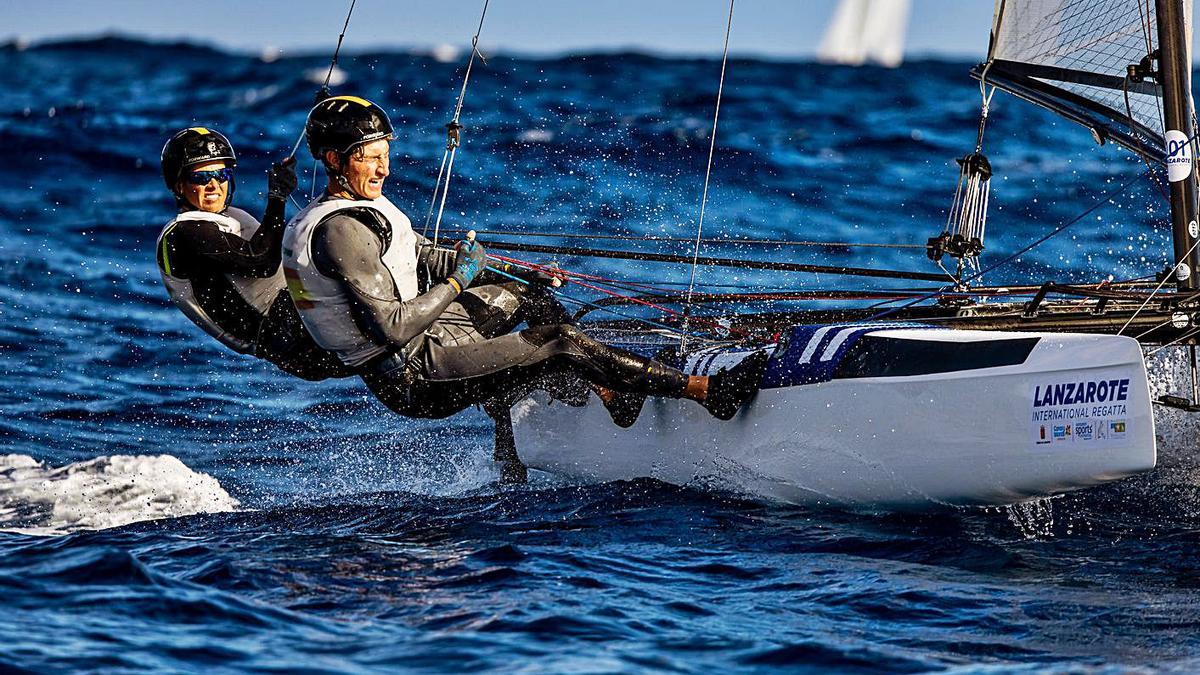 The Lanzarote International Regatta, The qualifying sailing event for Europe and Africa for the Tokyo Olympics in the 49er, 49er FX and Nacra 17 classes, started yesterday in the waters of Lanzarote with an important cast of sailors from 30 countries.
Regarding the performance on the opening day of the representatives of the Spanish Olympic team, which already has a place for the Japanese event this summer in all three modalities, they achieved a place in the top 10 of all provisional classifications.
In Nacra 17, highlight the performance of the Gran Canaria Tara Pacheco, who together to his partner Florian Trittel they occupy the sixth position after scoring a first in the second of the three regattas held during the first day.
It was not an easy day for the participants. With great changes in the direction and intensity of the wind and a considerable swell, the Lanzarote regatta course put the fleet to the test in this opening day.
The Nacra 17 are the ones that suffered the most, to the point of having to leave the race course due to the impossibility of sailing with the prevailing conditions in the first hours. They were thus the last to return to land, closing a first provisional classification in which the irregularity of results was the common note. Tara Pacheco and Florian Trittel, with the Olympic ticket already in their possession, are three points from the podium. The Germans Kohlhoff and Stuhlemmer command the ranking, the only ones capable of maintaining regularity.
In the 49er class, the classification is very tight. After three races, the top five are separated by five points. Spanish sailors Diego Botín and Iago López Marra march fifth. For his part, Andrés Barrio, from Gran Canaria, who is part of the Spanish team of the National Technification Plan and integrates together with Antonio Torrado from Alicante one of the six young crews that raise the flag of the Paris 2024 Olympic cycle, is eleventh two points behind. top 10.
The fight between the girls of the 49er FX class was evident yesterday from the first test of the Lanzarote International Regatta, with a classification just as tight as the rest of the modalities, in which there are also five points in which the top is compressed 5, from which the Spanish Támara Echegoyen and Paula Barceló are one point away, in sixth place. Today takes place the second day of the Lanzarote event, where maximum equality is expected again in all modalities.