Tara Pacheco and Iago López Marra will debut as Nacra 17 pre-Olympic crew in German waters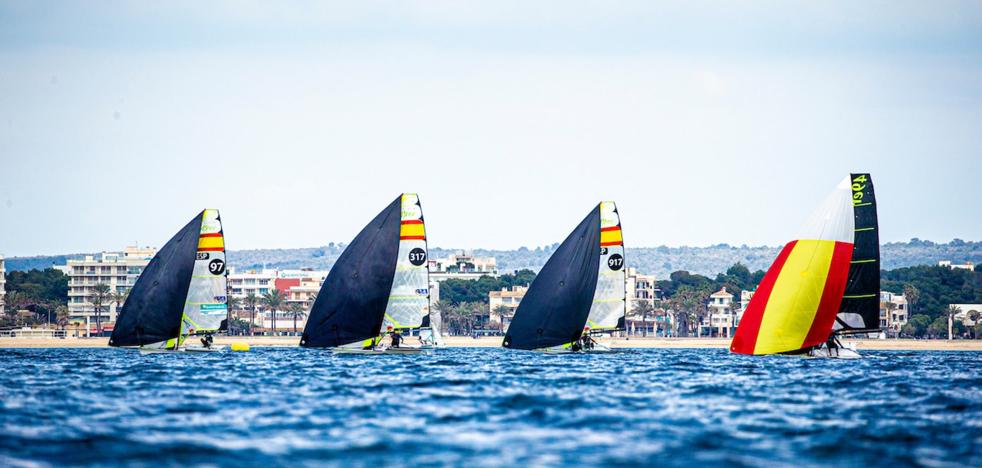 candle
Large Spanish representation in the long-awaited Kiel Week
As every year,
Kiel Week is the focus of dinghy sailing and Olympic. Among the first boats to compete was the 29er, in which Mateo and Simón Codonyer stand out as the best Spanish crew in the Top10 of the class (9th), in which 127 boats competed.
Starting tomorrow, Wednesday, the Olympic sailing comes into action, with Spanish representation in
49er, 49erFX, Nacra 17 and ILCA 7. The regatta program will end on Sunday 26 with the dispute of the Medal Races.
The participation in 49er is led by the crews of the Spanish pre-Olympic team formed by Diego Botín and Florian Trittel and Andrés Barrio and Antonio Torrado, in addition to the teams of the National Plan for Sports Modernization of
Albert Torres and Elías Aretz, Pol Marsans and José Manuel RuizConrad Konitzer and Fernando Rodríguez and the brothers Martín and Jaime Wizner.
In the women's skiff, 49er FX, pre-Olympics Patricia Suárez and María Cantero will sail alongside PNTD athletes Marina Garau and Carlota García and Alicia Fras and Elena Barrio.
Tara Pacheco and Iago López Marra, pre-Olympics in Nacra 17, will make their competition debut in German waterstogether with the members of the PNTD Iset Segura and Marcos Fernández, and the Catalan team formed by Nicolás Martín and Jill Paland.
The Cantabrian Víctor Gorostegui will be the only national participant in the ILCA 7 class.