Tanxugueiras, Blanca Paloma, Chanel and Varry Brava, to the final of Benidorm Fest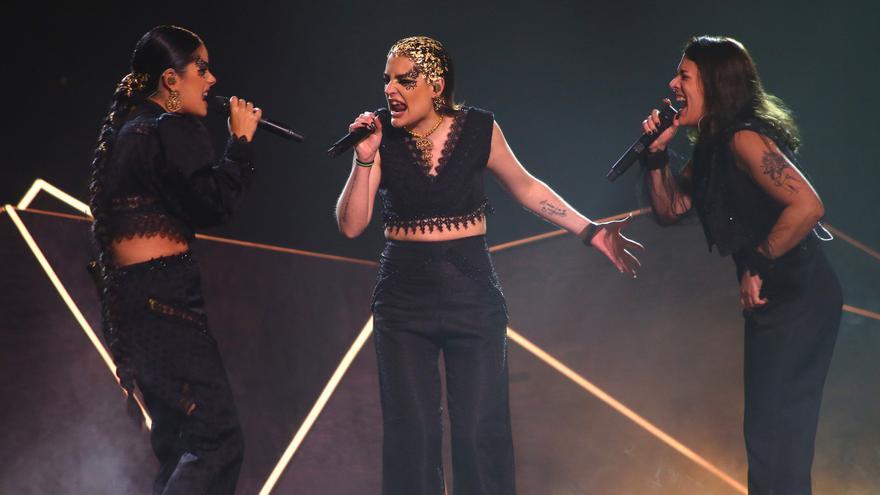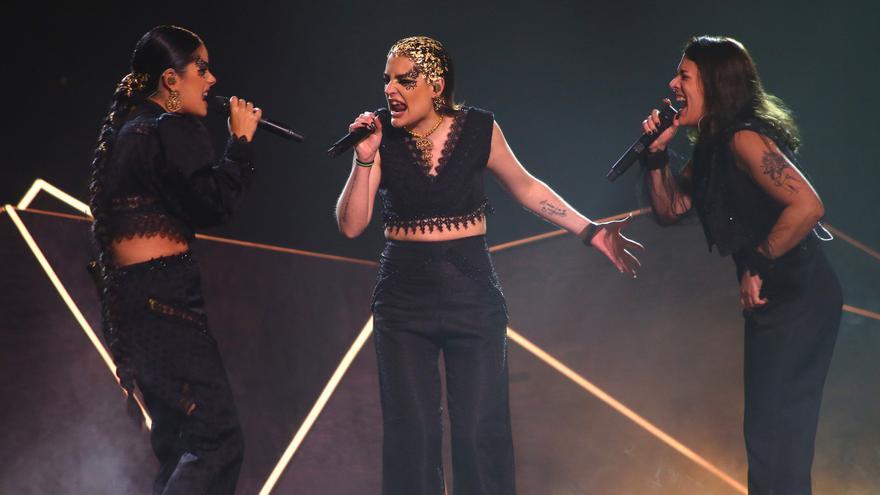 Tanxugueiras (with 'Terra'), Blanca Paloma (with 'Secreto de agua'), Varry Brava ('Raffaella') and Chanel ('SloMo') have made it to the final of benidorm festfrom which the Spanish candidate for Eurovision 2022.
The first semifinal, held at the Palau d'Esports l'Illa in the Alicante town that gives its name to this new festival, ended with the elimination of Unique ('Best') and Azúcar Moreno ('Postureo'). The jury has awarded its best vote to Chanel (55), followed by Blanca Paloma (41), Brown sugar (39) and Varry Brava (39). Behind, Tanxugueiras (38) and Unique (28). The demographic jury, made up of a representation of the Spanish population by age, gender and autonomous community, has distinguished in this order: Chanel (30 points), Tanxugueiras (25), Blanca Paloma (20) and Azúcar Moreno (18). Varry Brava received 15 points and Unique 12. Finally, the televoting determined that their votes were distributed as follows: Tanxugueiras (30), Chanel (25), Varry Brava (20) and Blanca Paloma (18). 12 points have been for the Salazar sisters and 15 for Unique.