Tangana and Nathy Peluso publish 'Atheist' with a video in the Cathedral of Toledo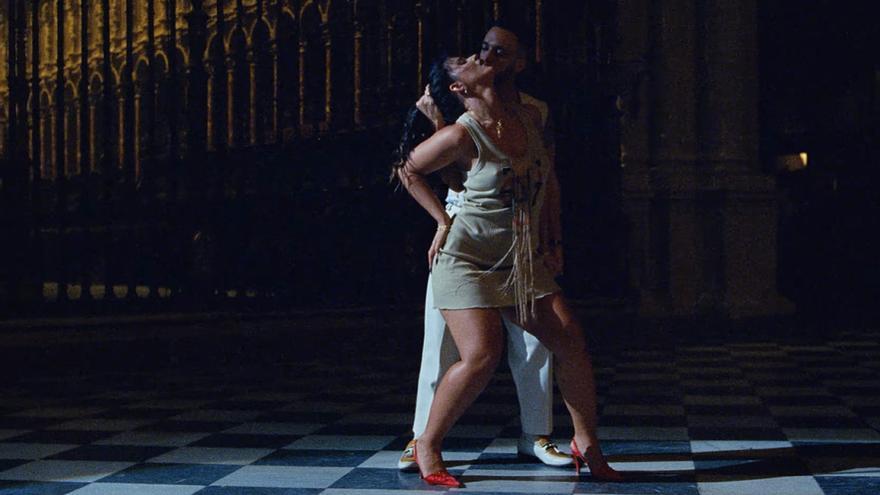 C. Tangana and Nathy Peluso have launched this Friday the bachata "Ateo", accompanied by a video clip in which the Madrilenian and the Argentine dance this Caribbean rhythm in the Toledo Cathedral.
In the recording, the two successful performers meet inside the religious temple and begin to dance to the song, which has as a chorus "I was an atheist / but now I believe / because a miracle like you had to come down from heaven".
Before the fearful and expectant gaze of religious who spy on them between the columns, in one of the steps Tangana pulls Peluso's hair, a gesture that already served them a few days ago to promote the song.
In that previous recording, whose images are interspersed in the new clip, it was intended to be ironic about the possible criticisms of machismo with the participation of Elizabeth duval or Josep Pedrerol, in addition to youtubers like Brays Eph.
In the lyrics of the bachata, Tangana emphasizes this possible response to her critics -this summer her photo surrounded by women in bikini on a yacht was controversial- with stanzas such as "An old wound is not going to kill me. / Let them speak ill / die of envy ".