Tame Impala, between the banquet and the empacho | Babelia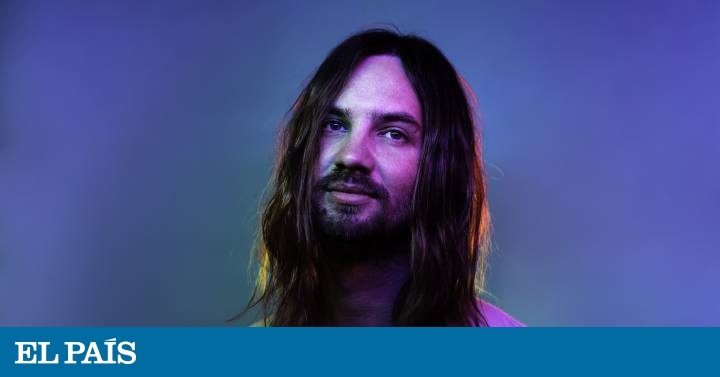 Perfectionists also dance
By Xavi Sancho
The Slow Rush Tame Impala. Usual Music As.
One of the most successful music books in history is 1,001 albums you must listen to before you die. This is the typical gift given to you by your family member who has called your mother to ask what the hell he gives you for Reyes and she has said: "I don't know, lately he likes music a lot". In its successive editions, and also according to the territory and the language, the cover of the book is occupied by The Beatles, Leonard Cohen, Prince, David Bowie, Sid Vicious and even The Strokes. The longevity and relevance of the volume, as you can guess from the selection of stars on the cover, is found in its populist consensus rock exercise. Bet on playing at the same time in the league of specialized (1,001 discs are a lot) and predictable (the canon already reaches 1,001 discs, it is official). The last edition dates from April 2018 and is the one with The Strokes on the cover. The next one should take Tame Impala.
The project of the Australian Kevin Parker reaches his fourth album with this The Slow Rush After becoming universal in 2012 with Lonerism, a long psychedelic rock and pop, Currents (2015) raised him to the category of rock savior. He succeeded by stopping rock. Parker was abandoned to that cross between progressive and dance music that had worked so well for Daft Punk two years earlier. He worked with Lady Gaga or Kanye West, Rihanna made a version of one of his themes and in 2019 he was headliner of the Coachella Festival. There I had to present this The Slow Rush There he discovered that the disc was not finished.
Ten months after that performance, this long awaited album finally goes on sale. In it, Parker affects many of the elements that made his previous work a global success and brings to the salad some more optimism and disco funk. Here is his talent for the soft rock and the round melodies ('On Track'), his mastery of rhythm and the dream of Ibiza sunset ('It Might be Time'), his ability to turn something that could sound like baroque rock into pop of the one who dances with half smile and a blue cocktail in his hand ('Instant Destiny') and even repeats in that league that is almost his own and that consists of catching the Bee Gees, Wham! and Daft Punk and make something come out of that that respects even the most snobbish friend ('Borderline').
The problem with this album and with almost everything Parker does is that, if you play all the time in the league of excess, it is quite likely that on more than one occasion you end up going out of line. Some of the songs here should have finished recording several months before. Sometimes, there are so many elements that it becomes impossible to enjoy the themes as a whole. 'Posthumous Forgiveness', for example, has three good and two terrible passages. It would have been better if I had only the good ones. Or only the bad ones, already on. But Parker is one of those who would go to a store tomorrow to buy the book of 1,001 albums you must listen to before you die it would take all the covers. Well, Sid Vicious no.
Approaches to the legend
By Iker Six Sides
We're New Again. Gil Scott-Heron / Makaya McCraven. Xl Recordings.
Drummer, producer and collage artist Makaya McCraven has returned Gil Scott-Heron home by "reimagining" 10 years after its publication I'm New Here, the latest album by the legendary black poet and singer. That album, produced by Richard Russell, founder of XL, label, among others, of Radiohead, broke a silence of Scott-Heron of almost two decades, which happened, in part, in prison for drug matters. The operation, which somehow shared necrophile air with the tribute of Wim Wenders to Nicholas Ray in Lightning over water (1980), also put a brief (28 minutes) and unexpected electronic climax to a bright and erratic career, until then essentially ascribed to the aesthetics of jazz and soul.
McCraven, one of the most interesting musicians of the American jazz scene, has taken the vocal tracks of that work to remix them for the second time; British producer Jamie XX already took that road in 2011, months before the death of Scott-Heron. The result cannot be more different, because remixing in the vocabulary of McCraven (which is from Chicago as Scott-Heron) does not mean exactly the same as in that of a dj. His recorded work is always based on records of the live music of his band, which he then cuts and pastes on the laptop to create something totally new. Here he has assembled a set completed by a harpist, a double bass player and a guitarist to cover the voice, between pitying and tired of experiences, of the last Scott-Heron. In this way, the singer returns to where he used to be in his extraordinary albums of the seventies, which unbearably portrayed racism and urban decline of Nixon America, with the new / old rhythm & blues clothing ('New York Is Killing Me '), instrumental hip-hop (' I'll Take Care of You ') and spiritual jazz (' I'm New Here ').
The outstanding album, a commission by Russell himself, thus completes a triptych with few precedents in contemporary music: three versions of the same Scott-Heron, three attempts to exhaust a legend.
Myths and legends
By Laura Fernandez
Hi. Single. Elefant Records
It sounds Single, Teresa Iturrioz and Ibon Errazkin, sound as dreamlike as possible, and in this case, more fairy tale than ever. To myths and legends of an illusion and desirable fiction ('Hello, I am Daphne'). Fiction contained on this occasion, on his first album in five years, in 10 cuts of a charming country folklore (such as 'At six') that tells stories even when he has no voice. Yes, even the instrumental 'Hello' hides some kind of luminous adventure. The always ironic condition of collage of miniatures of his music – one would say that the San Sebastian are distant cousins, and sonic, of Michel Gondry – gives uniformity to an album that seems, more than ever, the disc of a pair of naughty bards.
A total musician
By Álex Sánchez
Performances & Recordings 1998-2018. Charles Curtis Saltern 3 CD
The outstanding lyric beauty of the pieces of Renaissance authors such as Guillaume de Machaut, Tobias Hume and Silvestro di Ganassi, with the canon of the 20th-century music by Anton Webern and Olivier Messiaen, coexist in this outstanding anthology of the American cellist and composer Charles Curtis. and his advanced reverse in the compositions of La Monte Young (of which Curtis was a student and who also signs the notes of this edition), Éliane Radigue, Morton Feldman and Terry Jennings. Sound art noisy by Alison Knowles or Richard Maxfield and Curtis's own pieces (from minimalism to art-rock) complete the portrait of a total musician, capital in the development of avant-garde music of the last 25 years.
Freshness and honesty
By Fermin Lobatón
He loved Manuel Agujeta son. The Drugstore Music.
The family ascendant – this is the youngest of the great Agujeta's children – could anticipate the content of this singer's record presentation, but not in full: although the styles refer to that tradition, his way of saying them and the different Metal, thick timbre, offer a faithful singing with the heritage and, at the same time, endowed with strength and personality. Renewed air for an old repertoire that goes back to Old Agu Cards in the ancient romance and refers directly to the father figure in the overwhelming seguiriyas, the bullfighter taranto and the varied series of martleros. Registered live in a Jerez rock with Antonio García's guitar, the recording conveys freshness and honesty.
From poet to poet
By Luis Gago
Schumann: Variations and Sonatas. Elisabeth Leonskaja. eaSonus, EAS29407. 2 CD
These two extraordinary albums dive into several youth works (and a terminal) of a composer who chose the piano as a channeler and exclusive confidant of his first poetic thought. Elisabeth Leonskaja seems to feel more akin to the reserved and dreamy Eusebius than the volcanic and passionate Florestan, the two halves in which Robert Schumann liked to split. The series of variations and the two sonatas know here overflowing versions of lyricism and fantasy that define this music inspired by Clara, her beloved yet adolescent. The immense quality and variety of the piano sound, as well as the deep psychological penetration of what we hear, reveal a great, wise, free and personal artist at the top of her powers: as music and as a poet.