Tamaraceite draws against a Linense with one less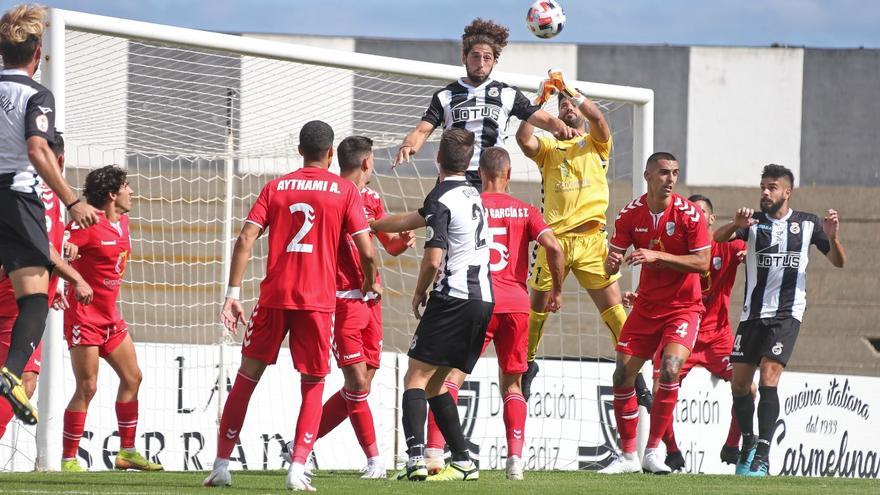 UD Tamaraceite achieved its second point of the season by drawing at La Línea de la Concepción against Linense (0-0). As happened in the first match against San Fernando, the team led by Chus Trujillo failed to take advantage of the numerical superiority after a rival expulsion and continues with zero goals in their locker.
The first part of the match corresponding to the second day of the league was dominated by Linense, although with few chances to score. Álex Peque, in the 19th minute, received a pass into the hole, hedged towards Nauzet's right and shot, although the Tamaraceite goalkeeper cleared for a corner. In the 43rd minute, Luis Alcalde shot from the edge of the area, although very wide.
On the part of the Tamaraceite, the only clear chance in the first half was for Jordan: the Gran Canaria took advantage of a dead ball in the area in the 15th minute and tried his luck with a shot that went to the left of Nacho Miras.
The second half started strong: in the 47th minute, Sergio Rodríguez crossed into the box, Antonio combed the ball and Chironi shot at point blank range. Fortunately for Tamaraceite, Nauzet cleared for a corner. After ten minutes of play after the break, Chironi himself was sent off after receiving a second yellow card and left the Cadiz team with one less.
Tamaraceite had to take advantage of the numerical superiorityBut, although he took the helm of the party, he was not able to create too much danger. Aythami made a dangerous cross into the box in the 79th minute that the local goalkeeper caught in two halves. Lastly, Asdrúbal was able to give Tamaraceite the winning goal on the last play, but failed to finish with precision.