Tamara Falcó, winner of 'MasterChef Celebrity': "My mother has a little underestimated me" | TV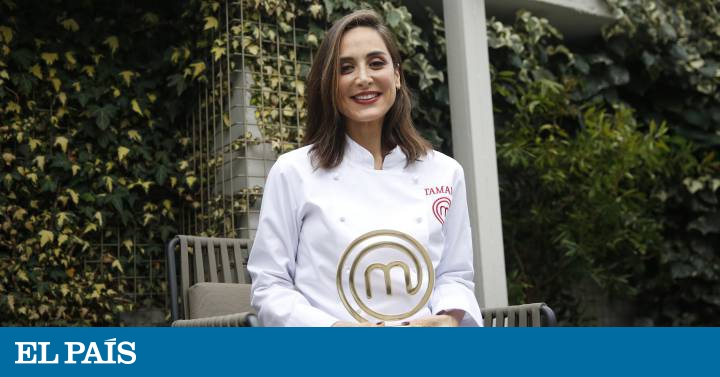 Tamara Falcó has been famous since childhood. But now it is a star. The new champion of MasterChef He didn't know how to cut vegetables, but on the day of the final, even his mother fled with his use of the machete. The daughter of Isabel Preysler and Carlos Falcó, Marquis de Griñón, fashion designer, is today a queen of television aware that fame comes as soon as she leaves. The key is to keep it. For that she is surrounded by great teachers at home. Try to take advantage of it. With the help of providence too. And praying with his apps of the mobile the rosary.
Question. There is a crucial moment in the program when his mother says: It's another Tamara! It's another Tamara! Who are you referring to?
Answer. Now, let's see. I think my mother has a little underestimated me. It goes from there to "my girl is the best". She always sees me as a little girl and … I'm about to turn 40! Well, I'm 38, that is. This same effort that I have put in MasterChef I put it in all the things I do. I have been good at cooking, well, what luck!
P. We have seen an explosive Tamara and another Zen. Which cousin?
R. Both. The explosive is part of me since I was little. I said things, they laughed and I didn't know very well why. From school …
P. Didn't they get it?
R. No, it's like it comes to my mind and I say it.
P. Spontaneous.
R. Yes, that is, it is part of my grace. Everyone has talents, right? Well, that has been good for me: spontaneity. On television he has given game. On the other hand, there is my most Germanic side. Preysler is.
P. I blamed it on an Asian influence, half Buddhist.
R. Buddhist, never.
P. Oh yes, it is true, sorry, that you are very Catholic. But why not?
R. No, it is a discipline. Even if I wasn't that good with my soul, I couldn't concentrate, you know? If I had no inner peace.
P. Does the explosive Tamara have it?
R. Yes it is, it is part of my joy, it is rare, but it is so. They are opposite poles. My mother doesn't know the rigorous one. She is and does not see that in me for being very focused on her child, in a plan of concern. In fact, I almost had a crap when I picked up the macheta and got there to cut because she never let me or approach the fire in the kitchen. It has that protection thing. It's suuuuuper, supermama hen. I already knew I was going to give him something. That's why I tried to do it fast, because I know I was having a hard time.
P. There, then, the superprotective was the girl with her mother, did the roles change?
R. Was he protecting her? Ummm, I don't know, I had never thought about it. I've always been very funny.
P. They look a lot, physically, more and more.
R. They tell us more and more. It is like the superhalago. The important thing is that I get this way at 70. She is special, even when she takes a glass of water.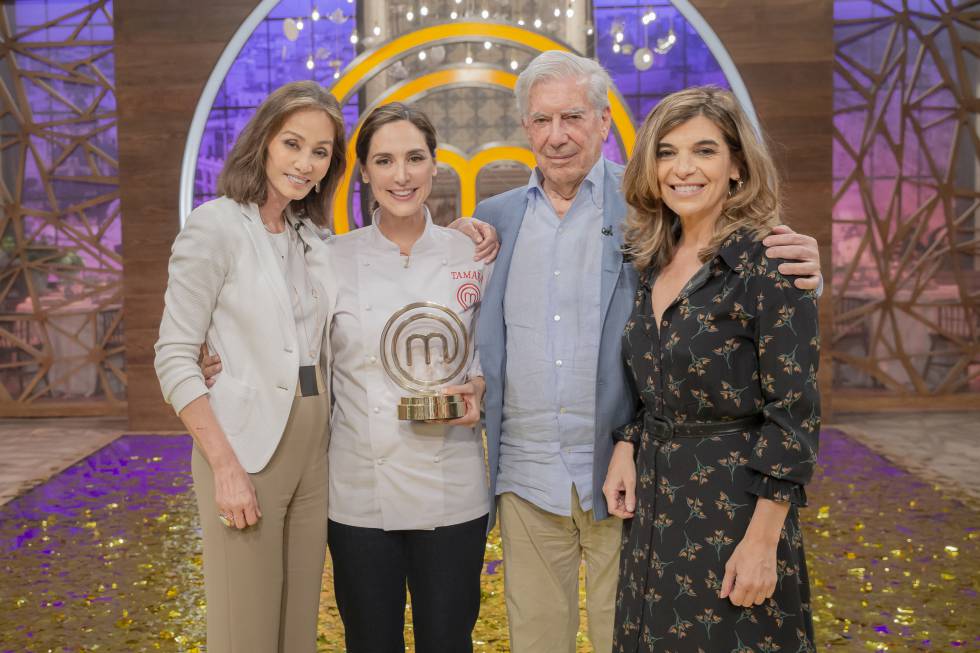 P. When we knew he was going to get into MasterChef, impact. The last time with Bertín Osborne I didn't know how to cut onion. You had not gotten to cook in life?
R. They let me make desserts but then another one came and put them in the oven. I always had enough interest. Also, having a cook at home like Ramona. From it I can say that just as some are good at sweet and others salty, they embroider everything equally. I could not tell you something that does wrong. It's crazy. In addition, he has got along very well with my cooking teacher, Raúl Marín. He will love that you quote him. He studied at the Basque Culinary Center. Everything was known. Cutting-edge techniques, spherifications and such. This has been much harder than what goes on television. My mother, sometimes, comes home and tells me: but is this really worth it?
P. And his grandmother?
R. He is 96 years old and had to pay tribute. It's great. He quit smoking with 80, so as not to affect my sister Chabeli's son: he is his favorite, but since I have become religious now I am there, there. The overprotection that we have commented … My grandmother keeps calling my little mother.
P. With MasterChef Have you wanted to break that image of the frivolous Tamara and prove that it is useful for something else?
R. No, no, what's up. It was a good contract! No way. It has been great because what I win will be dedicated to my fashion firm: TFP. In addition, it was a white program.
P. What do you mean?
R. That it is not heart, nor does it enter into controversies. But when those gates opened and I saw the judges, I said: where have I gone? But I love challenges! I was there and I took pains.
P. Does TV and fame feel a bit of a scholarship?
R. On TV yes, in fame, no. I have been famous since I was a child.
P. By family inheritance, but work it in front of the lights, isn't it more complicated?
R. I've always cured a lot, maybe it didn't look, but it's like that. Besides, I believe a lot in divine providence. I didn't have a script.
P. Insurance? And that sexual tension with Jordi Cruz? Would some guidelines give them?
R. I do not know what they say among themselves by the pinganillos. Less when I'm cutting onion and making the bridge pine. When Jordi told me what he said, in the end, so many good things, I stumbled.
P. Well, you entered the game very well …
R. Me? I do not enter any game, that seems a bit outrageous.
P. It is a compliment.
R. I had no strategy but to cook well, really. That they wouldn't give me a shot when the verdict came. The other is anecdotal.
P. Have not the judges played a role as well as of the Holy Trinity: father, son and holy spirit?
R. I do not like that. I have to tell my spiritual director. I dont know.
P. The Gospel is full of parables.
R. Where do we go there? I don't see it that way.
P. Do you pray the rosary every day, litany included?
R. Not all. And the litanies I have in the app, here, on the mobile, look. I pray to find my point of peace. My prayer with God is daily. I started listening to him when I bought the Bible after my father separates for the third time and asks me to go with him to the field. I bought it and started reading it on the first page, as the books are read, right? Before that I did not have a religious life. She was agnostic, she didn't know Jesus, but the presence of God the father felt her. Then I started my path of faith. The virgin, I think that is what led me to all that.
P. And of Don Mario, what does he tell me?
R. It's great. Mario is great, I had treated him because he was friends with my uncle Miguel and mommy a long time ago. Don't think it's supersibarite. He likes to live, but has a brutal discipline. We thought we did a terrific ceviche at home and said, no, please, refrain from this.
P. Do you plan to open a restaurant?
R. How am I going to open a restaurant! I have a lot of respect for the hospitality industry.
(tagsToTranslate) tamara falcó (t) winner (t) masterchef celebrity my (t) mother (t) have (t) underestimate (t) son (t) isabel preysler (t) win (t) gastronomic contest (t) ( t) vargas llosa (t) set



Source link