Támara debuts with a draw against San Fernando (0-0)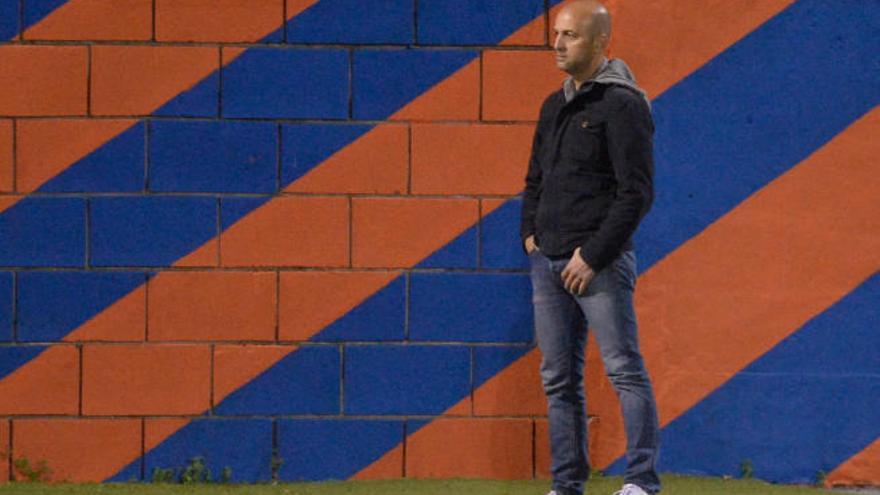 UD Tamaraceite added the first point in its history in Second Division B after drawing against San Fernando on the first day (0-0). The team led by Chus Trujillo played with numerical superiority for more than 10 minutes after the expulsion of Ben David, but failed to take advantage of the advantage in an even game with few clear chances.
The first half did not have a clear dominator and goal opportunities were conspicuous by their absence. San Fernando tried to create danger through a Hugo Rodríguez cross that cleared the Gran Canaria behind. In the 11th minute, Javi Fernández shot from the edge of the area with his right leg, but his shot went wide.
Asdrúbal had the clearest chance of scoring for the locals in the first half, but he was bitten and his shot went wide of Perales' goal. Shortly before reaching the break, Ben David saw a yellow that would end up conditioning his expulsion.
There were no more chances in the first half and a second half came where both teams tried to get ahead on the scoreboard. Francis Ferrón tried his luck with a shot from the edge of the area that did not find a goal. For its part, Tamaraceite had a good arrival from Julio Báez, whose shot was cleared by Javi Fernández for a corner.
Hugo Rodríguez, a center from Ben David, shot inside the area, but his shot went down the left post. Precisely Ben David was sent off in the 78th minute after receiving his second yellow of the game in a play without the ball.
Right after, López Silva tried to overtake Tamaraceite with a free-kick that went over Perales' goal. It was the last clear chance of the match.
DATA SHEET
UD TAMARACEITE
Nauzet; Aythami, Alberto, David García, David González (Aníbal, 90 '), Jonathan Quintero (Alexis, 63'), Asdrúbal, Samuel, Julio Báez (Eros Delgado, 79 '), López Silva and Jordán.
SAN FERNANDO CD
Pear trees; Biabiany, Javi Fernández, Juan Rodríguez, Ben David; Raúl Palma, Lolo González; Hugo Rodríguez, Sandro Toscano (Dopi, 52 '), Omar Perdomo (Jon Amelibia, 86') and Francis Ferrón (Gerard Vergé, 73 ').
REFEREE
Rodríguez Recio (Madrid School). He admonished Asdrúbal, Jonathan Quintero and Samuel from the locals. For the visitors he sent off Ben David for a double yellow card.
GOALS
There was not.
INCIDENTS
Juan Guedes Stadium. Artificial grass in good conditions. Sunny morning. Entry limited to 400 spectators