Tamara, broken before her expulsion in 'Masterchef Celebrity': "I have four children to support"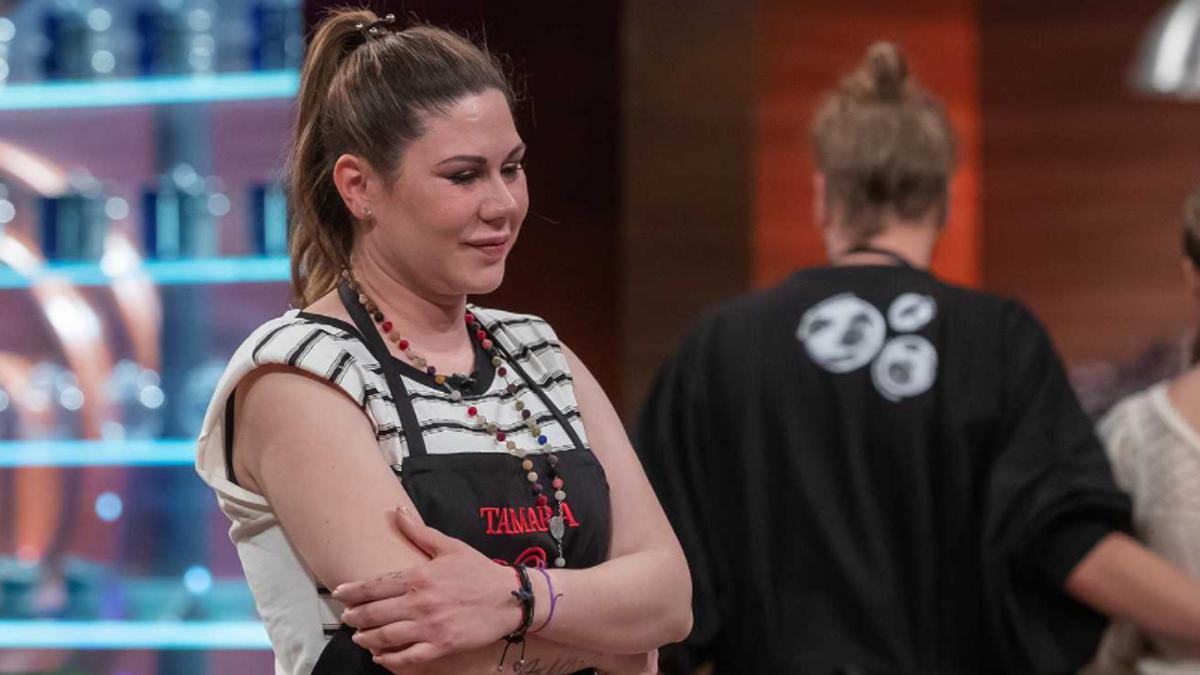 This Monday started the sixth edition of 'Masterchef Celebrity', which in its first installment featured the first expulsion: the singer Tamara It did not pass the elimination test by presenting a sirloin that did not convince the judges. When they gave her the assessment, the artist could not suppress the tears and ended up confessing before the cameras that the pandemic has affected her economy.
"I will not forgive myself in life because it is a failure to my very large family. I have four children and I want them to be proud of me and they will be disappointed, "she expressed through tears. The judges tried to calm her as they could:" A life of pride is not burdened by a sirloin, "Jordi told him. However, Tamara released so bajini: "I can't tell everything ..."
Already in the camera totals, the singer spoke of what she was experiencing: "I come from a very complicated year." "My husband has two businesses, they are closed. I have not been able to do concerts for a year and we have four children to support"said the artist, who still did not know the final decision of the jury.
"I have never been a pretentious woman. I am a normal, simple woman, from my house. I have to bring the bread to my house. My situation is complex. With four children, it is very difficult to maintain "said the artist very excited.