Talgo earns 52.8% more in 2019 for increased orders | Economy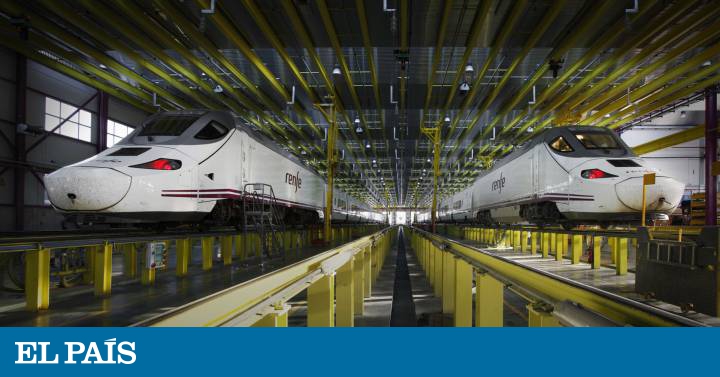 Talgo recorded a net adjusted profit in 2019 of 40.1 million euros, representing an increase of 52.8% over the previous year, driven by higher industrial activity and lower financial costs. The turnover in 2019 amounted to 401.7 million euros, which represents an increase of 23.8%. Ebitda reached 73 million with a margin of 18%, which reflects the excellent execution of the projects and the fulfillment of the objectives set at the beginning of last year.
Regarding the commercial activity, the new contracting orders exceeded 1,100 million euros, the highest level since 2011. Good commercial results generated an increase in the order book up to 3,347 million euros in 2019, a figure that reaches Talgo's historical record at 3,798 million euros if the awards are considered as of February 2020. These awards come from 95% of international markets.
Regarding the projects in execution, the good progress of the Renfe-Avril project stands out, in which Talgo is manufacturing 30 trains and will be in charge of their maintenance for 30 years. This project is in the phase of integration of racks and boxes of cars and locomotives, as well as in the assembly phase. The first deliveries will be made in 2021.
Regarding future contracts, Talgo has submitted bids during the year 2019 for an approximate value of 5,200 million euros, of which 3,000 million correspond to the United Kingdom HS2 project.
CAF Results
For its part, the Basque group CAF obtained a net profit of 25 million euros in 2019, 41.8% less than in the previous year, due to the provision of 38.5 million euros for a sanction of the regulatory authority from the competition of Brazil. The result without taking this provision into account was 63 million euros, which implies an increase of 47% compared to 2018.
The adjusted gross operating profit (Ebitda) was 244 million euros, 21% more, derived from the growth and contribution of the bus manufacturer Solaris, acquired in 2018.
The amount of the business figure stood at 2,598 million euros, 27% more than the previous year, while the order book reached its all-time high for the fourth consecutive year, standing at 9,446 million euros, of those that 724 correspond to the manufacture of buses.