Talents of a new century: A new wave of canaries leading the way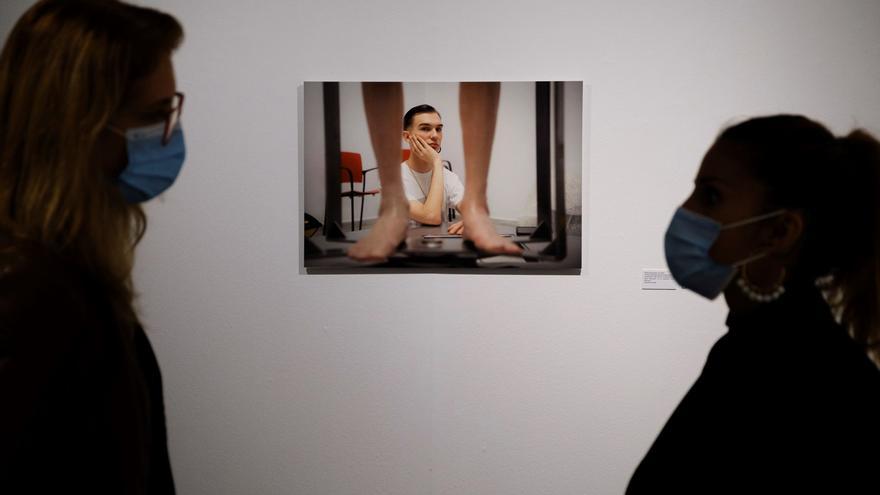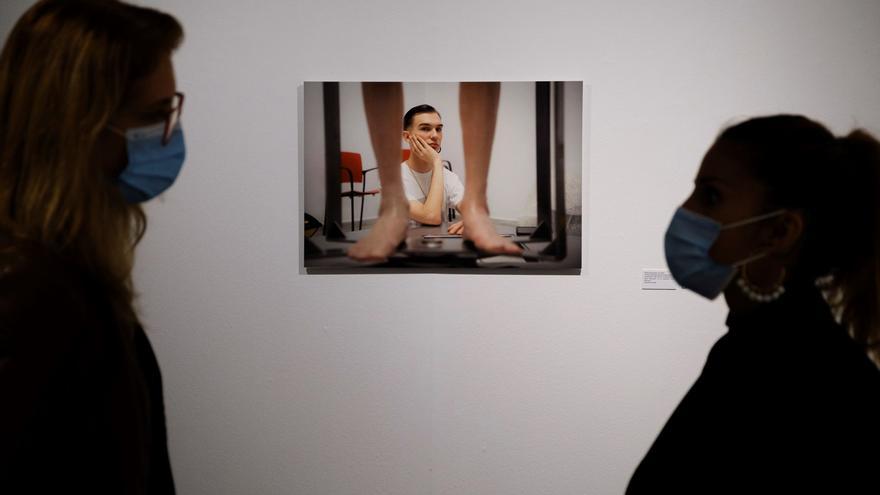 The Mapfre Guanarteme Foundation and the EFE Agency They will be exhibiting from this Thursday in Las Palmas de Gran Canaria "Talents of a new century", a photographic exhibition, with interactive content, focused on 24 new values ​​of the arts, sciences and sports on the islands.
The death of the sculptor Martin Chirino symbolically closed a century that had ended two decades earlier, in which canaries like Benito Pérez Galdós, César Manrique, Óscar Domínguez, Manolo Millares, Claudio and Josefina de la Torre, Alfredo Kraus, Blas Cabrera, Antonio González or the brothers Luis and José Luis Doreste.
With that background in perspective, Fundación Mapfre Guanarteme and EFE have focused on 24 canaries who are currently triumphing in their different disciplines, sometimes with classic-style careers within the styles and modes used in their respective disciplines; others, completely new and focused on more urban forms of expression and, even, born and conceived for a digital ecosystem.
Not all the protagonists of this exhibition are young: some have just turned 18 and others are close to 50, but they all have in common that the bulk of their careers is in the 21st century.
As the presentation text for the exhibition also explains, young is a relative, elastic concept: at 30, a footballer has been thinking about retirement for some time; At 35, a scientist begins his career after years marked by precariousness; At 40, a writer may be enjoying his first accolades; and at 50 a voice that shines in opera is probably still a star in the making.
The spokesperson for the Mapfre Guanarteme Foundation, Laura Carvias, highlights that, with this exhibition, the entity "closes a complicated year" with a "message of optimism and enthusiasm, which is what these" 24 people who gather in the exhibition of 'Talents of a new century' represent. "
All of them "are young people who are building a new future for Canarian society within their discipline", in areas ranging from literature to gastronomy, or from sports to science, through music and plastic arts. They are, Carvias adds, "a representation of where we are heading as a society" and "how to build a better future for the Canary Islands from love and optimism."
In this exhibition there is room for a film director with four Goya Awards that these days are premiering in the series, Mateo Gil; two audiovisual names that have grown in the internet ecosystem, such as Brays Efe and David sainz; or a cartoonist who dares to reinterpret works by Galdós in comic format, such as Rayco Polished.
Also a repentista whose habitat is cockfighting, like Sara socas.
A star of urban murals, Matias Mata, better known as "Sabotage to the Assembly".
A revolutionary designer that Spain talks about, Filip Custic.
Or a musician determined to break new ground who has achieved his greatest successes producing the work of others, such as Pablo Diaz-Reixa, "El Guincho".
On the same wall, the brilliant voice of the soprano shares the limelight Yolanda Auynet and the cheeky hip-hop of Don Patricio, flanked by a sculptor as errant as Chirino was, Daniel Perez; or a writer capable of recounting the miseries of corruption with the aplomb of a national episode, as Alexis Ravelo.
The exhibition does not forget a chronicler determined to humanize the image of Africa, as Pepe Naranjo; a virtuoso of dance and acrobatics, as Saulo Sarmiento; a figure of Japanese cuisine born in Tenerife who conquered the Michelin star with only 28 years, as Daniel Franco; or a chef whose flag is something as canary as gofio, Safe Cross.
In sport, the sample focuses on four of the disciplines that have given the Canary Islands the most success throughout history: swimming, represented by Michelle Alonso, Paralympic gold medalist and competitor without barriers, capable of competing in an absolute Spanish Championship ; boxing, with Samuel Carmona, heir to the island pugilistic tradition; the candle, with Joel rodriguez, total dominator of the Laser class since he was 16 years old; and football, with Pedro González, "Pedri", a youth that half the world already talks about
Talent is also expressed in science, in the work of researchers such as Eugenio Fraile, essential in all the knowledge that the eruption of El Hierro has generated; Natacha Aguilar, which continues to extract secrets from lesser-known species of cetaceans; Rosa Fregel, which from Stanford and La Laguna is shedding light on the aboriginal genetic heritage of today's canaries; or Maria del Val Groba, one of the architects of the first heart transplant performed on the islands.
The exhibition is also conceived to have a virtual "second visit", with audiovisual content on video about the protagonists that the viewer can access in the same room with a mobile phone, through QR codes, or consult remotely, on the YouTube channel of the Mapfre Guanarteme Foundation.