Take a 360º turn in your life, changing your life is possible | Additional features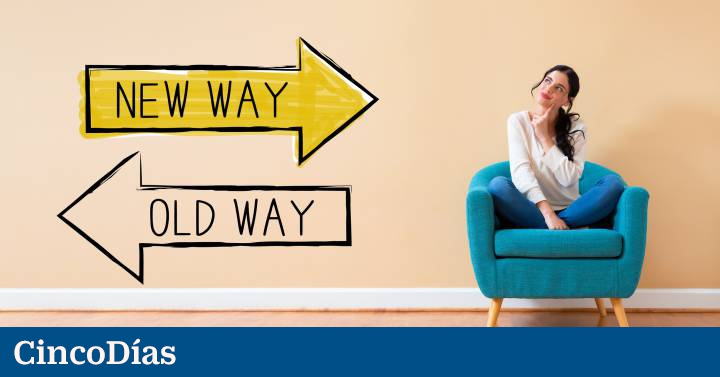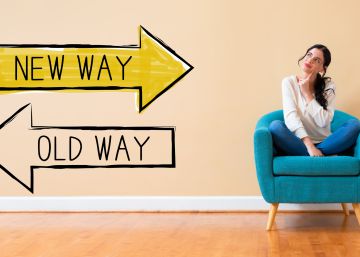 Life is not a linear path without vicissitudes. Sometimes an accident truncates our dreams, our vital moment does not accompany us to meet our expectations or circumstances make us not dare to take that step of 360 degrees. Who else, who least have we ever thought about changing our life or giving it a twist, but taking the step costs –and not just money–.
The challenge is not usually easy, sometimes it frustrates us and other times, we simply cannot find funding – or we don't know how to find it – for that personal challenge. Do not envy the cats and their seven lives, inside yours surely there are More lives.
Like those of Marta and Silvia, Alberto, Isabel, Carmen and Rosa, Fernanda, Carlos or Mario protagonists of the series Vidas, by Cofidis, and that can be seen in Vidascofidis.com. Although their names are fictitious, of real and inspiring stories that have changed the lives of the protagonists, sometimes due to an unexpected accident, and have carried out their illusions, not without effort, from their fears, their doubts and the turning points that they have had to face in the process.
Parents despite everything
Marta and Silvia are couple since college. One day, they decide to have a child. They go to in vitro fertilization and there begins their adventure. Each attempt is "a start over, but with a little more fear and wondering if it will be the last that we can afford financially," they tell us. They succeed, but this story is being lived by more and more people, as statistics show. In recent years, assisted reproduction cases have increased by 30%.
The first thing we have to know is which assisted reproductive technique is the most appropriate for our particular case; how many attempts on average will we need to become parents or the cost. Between 1,000 and 5,000 euros –and from there upwards depending on the complexity of the technique– we will need to face the process, depending on whether it is an insemination attempt in a private center or an in vitro fertilization.
Story of a passion
For Alberto playing the guitar is much more than a hobby, it is his great passion. However, he had never dared to make it his way of life. An unexpected encounter in full confinement, changed his destiny forever in his 40s. Her neighbor was sad and to cheer her up she decided to give her guitar lessons from balcony to balcony.
In a few months, hundreds more people follow him at a distance, learning and overcoming discouragement. Today, Alberto has started a new stage: he has his own online music school.
If, like Alberto or so many others, you would like to earn a living with your favorite hobby, do not risk jumping into the void without a net. Learn about your skills, educate yourself, and prepare for a momentous change. No project or job is perfect, every process has its pros and cons.
Live in community
How many times have you heard that in adulthood it is too late to face changes? Not for Isabel, Carmen and Rosa, friends since school and what, when the decade of the 60's was released, they decide to make the world a montera and go live together and share a house.
The cohousing It is a trend in Europe and the United States and it has come to Spain to stay. It is not just about living under the same roof or the alternative to residences, but about living in community; In it, common services, social and recreational activities are shared and, above all, it is about enjoying life and growing old with the travel companions of your choice.
Most older people live alone or with their partners in their own home (83.6%) and more than half consider it unlikely or not at all likely to live in a residence in the future. People live every time, with greater health and autonomy and these spaces allow us to enjoy our retirement in a different way.
The price of this type of housing depends on many factors, some require a membership fee or other prior disbursements, but the average price of a center for 50 users, with full benefits, is around 600 euros per person.