Tables to nothing in Los Olivos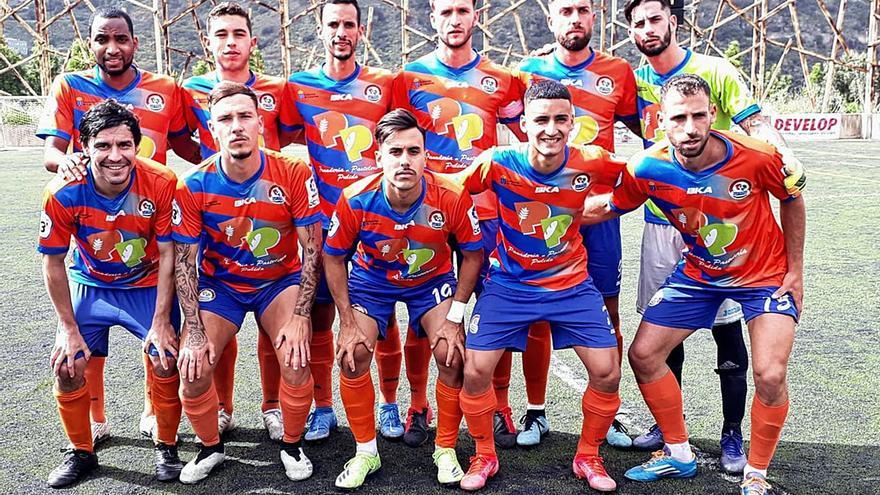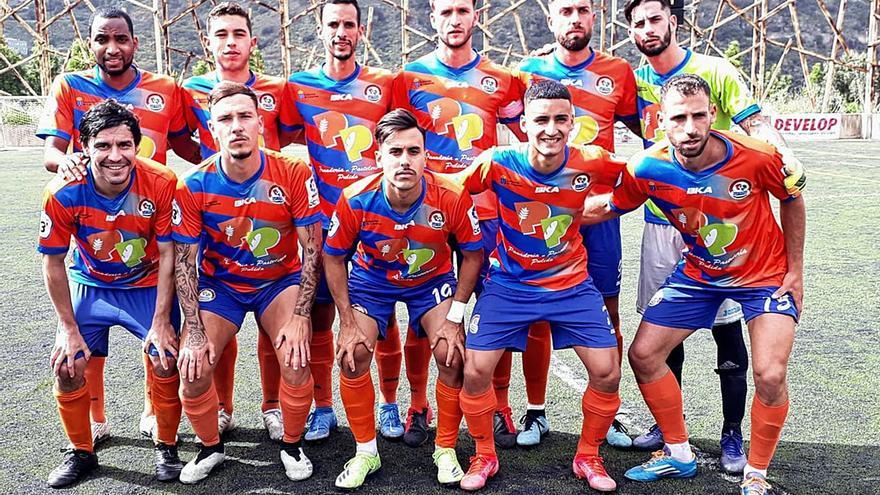 The veguero team therefore adds 28 points and with the victory yesterday of Las Palmas C, it is ahead of them by a single point at the moment, given that the yellow team's subsidiary team has one game left to play, on Wednesday against San Fernando ( 7:00 p.m.).
The first clear approach was for Ángel Sánchez's side, with a frank header from Ángelo, at the exit of a corner thrown by Arisay, who went out. Immediately afterwards there was the replica of San Mateo, with a header by Gabri, after a center by Óliver, who also did not find the three sticks of the goal of the Satauteño Ramírez.
After the quarter of an hour, the local Angelo connected a shot from Chile, after a foul executed by Merino, who left brushing the crossbar. In the 33rd minute, Juan Carlos Socorro's team managed to make it 0-1, with a lateral free kick launched by Raúl, which crashed into the post. Then, a shot from Raúl himself, just off a corner, went high.
After the resumption, the tone of the match did not change, and the rush and little continuity in the game marked the development of the second 45 minutes. In the 57th minute, Villa Santa Brígida tried with a lateral foul by Merino, which was stopped without consequences by visiting goalkeeper Toba.
After halfway through the second half, Nano tried his luck in the Vega de San Mateo team, but his direct free kick was rejected by the Satautean defense. In the 81st minute, there was the clearest opportunity for Juan Carlos Socorro's side, with a foul executed by Nano himself that destroyed it, 'in-extremis', goalkeeper David Ramírez.
At the end of the contest, Ángel Sánchez's squad could take all three points, but the visiting defense served with a dangerous corner kick launched by Arisay. Until the final whistle, both teams unsuccessfully sought the winning goal.
Data sheet
Villa Santa Brígida 0 Pulido Bakery 0
Town: Ramirez; Padilla, Suso, Santi, Trujillo (Giovanni, 77 '), Arisay, Ángelo, Peri, Merino, Owen (Heriberto, 65') and Ale Gil.
Saint Matthew: Tuff; Rubén, Pedro, Uday, Raúl, Óliver, Castaña (Nano, 46 ​​'), Kilian, Felipe, Gabri (Javi, 75′) and Braulio.
Referee: Miguel Esteban Hernández González. He sent off Suso (90 ') for the premises, with a direct red card. He admonished Padilla, Trujillo, Arisay Peri and Merino for the locals; and for visitors to Oliver, Chestnut, Kilian and Nano.
Incidents: The Olives. No audience.