T1 is proclaimed champion of the 2023 Worlds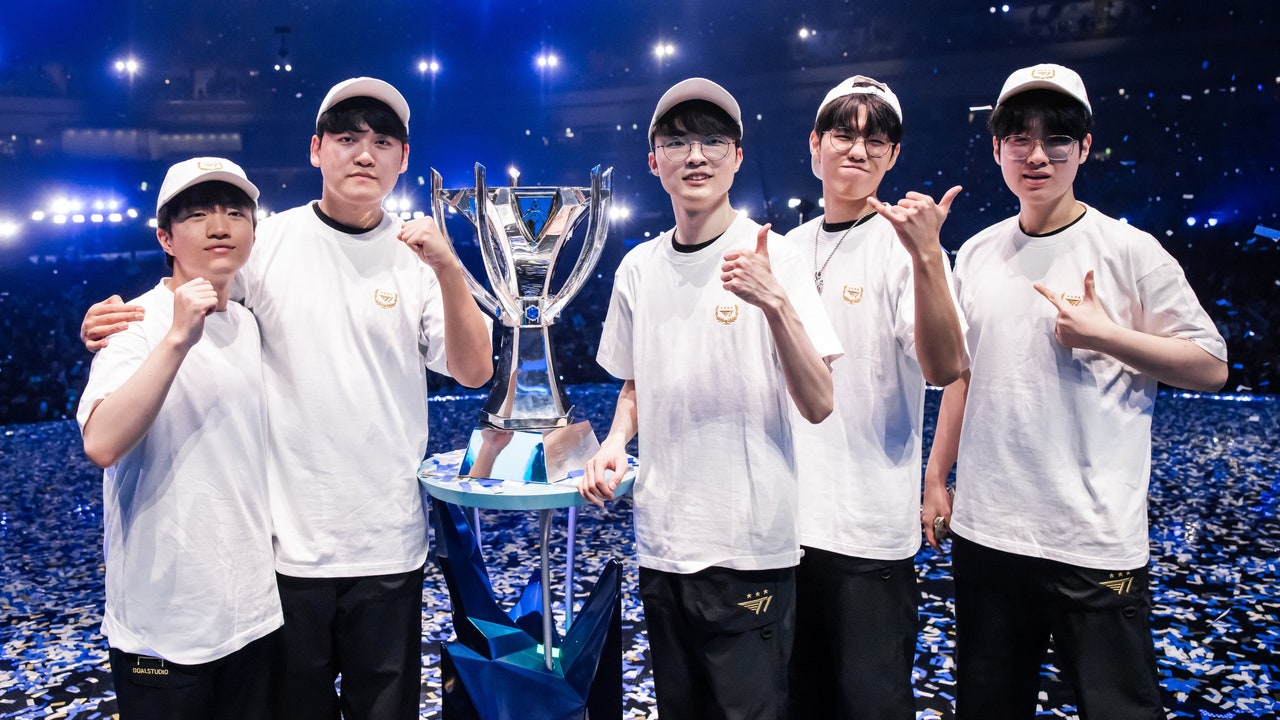 T1 has been crowned once again as king of the League of Legends, The Korean team has won its fourth world title in history, thus expanding its legacy. T1 defeated Weibo Gaming in the grand final with a resounding 3-0, they were a real storm and did not give the team from the LPL. This way, Faker becomes the player with the most world titles in history, increasing the legend of the Immortal Demon King. We must not forget Keria, Gumayusi, Oner and Zeus who have won their first world cup.
T1 started hitting in the series, they made their intentions clear on the first map and overcame Weibo Gaming. The match started in a favorable way for the boys from Weibothe first blood was signed Xiaohu after a good ganking of WeiWei to the central street. However, T1 maintained pressure on all lines and secured the first neutral monsters of the match. However, the knock on the table came. T1. There was a teamfight on the central street and in the dragon area. Oner made a engage amazing about Xiaohubut midlaner he escaped at 1 life. Meanwhile, in the dragon zone Zeus He launched himself in a 3 vs 1 and hit the Yone's Sealed Fate about two players doing a long time, the reinforcements arrived and T1 swept the fight. The runner-up of the LCK was ahead on the scoreboard.
T1 They would not slow down in the second duel and would take a comfortable 2-0 lead. It was being an even and calm duel, but the third dragon would change this. Both teams wanted the neutral monster and a fight ensued. teamfight for him. The Korean team swept the fight with a 4-1 score and once again controlled the match. The runner-up of the LCK He claimed the Nashor again and left the game close to zero. In the teamfights the boys of T1 were being a constant threat, the sentence came in a fight where Zeus signed a triple kill and made it 2-0 on the scoreboard.
The final sentence of T1 came on the third and final map of the grand final of the worlds. T1 They were crowned the best team in the world and won their fourth world title. Faker adds a new trophy to his showcases and becomes the player with the most World Cups in the history of the game. Lol.