Sylvia Townsend Warner, another debt of literature to women | Babelia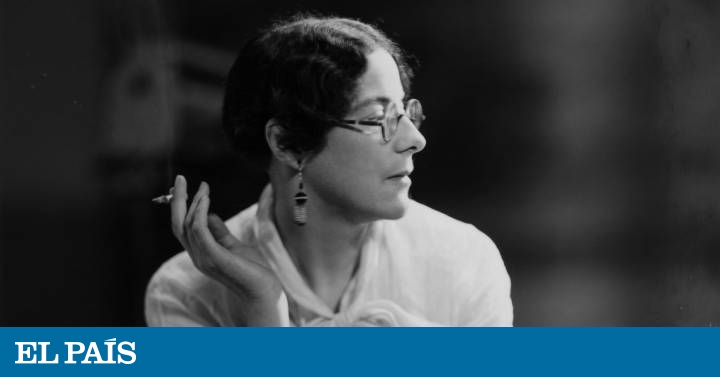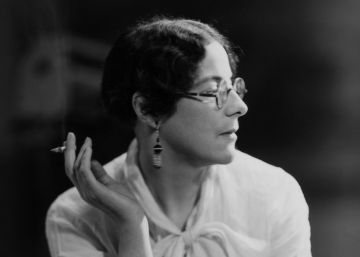 Sylvia Townsend Warner did not go to school. Not because she didn't want to, but because there was no school that wanted her. She was a wildly funny child for England in the late 19th century. Sylvia Townsend Warner was expelled from daycare for laughing at the monitors. She imitated all of them, and so brilliantly absurd that some of them begged the headmistress to remove that baby from the middle. That child was the future writer of tales of titles as delicious as My father, my mother, the Bentleys, the poodle, Lord Kitchener and the mouse.
So Warner, born in 1893, on a cold December day in the cold English countryside, never went to school. His father taught him at home. That is why somehow it was always a outsider. Or got used to looking at the world from the outside. Everyone else was there, doing the things they were supposed to do; and there she was, in the middle of nowhere, feeling both privileged – her family never did badly – and an outcast. Hence perhaps the absurdity of his stories that always place one character –the main character– above the rest. Or they simply accompany her in that parallel universe that opens up before her and through which she inevitably travels, trying to get closer to the rest without ever quite doing it, as in a fairy tale in which reality is always far away. Something like this is what happens in The true heart.
Just recovered by Gatopardo, The true heart was originally published in 1929. That is, three years after his first and best-known novel, Lolly willowes (Siruela / Minuscule) who anticipated too many things. It was one of the first classics of feminism and even of the fantastic that it simply plays at being it. Lolly is one of those characters of hers removed from society, and set apart by vocation. She is a woman with a cat who decides to start flirting with witchcraft. Although what Warner liked since she was a child, in addition to imitating teachers, was music. She became a renowned musicologist specializing in the music of the 15th and 16th centuries. Much of the entries in the ten-volume encyclopedic of the Tudor Church Music published by the University of Oxford are his. He did not approach literature until he was 32 years old with a poetic anthology.
By then, in the mid-twenties of the last century, what Robert Poste's daughterby Stella GibbonsI would summarize perfectly almost a decade later, in 1933, when she was distinguished with the Prix Femina-Vie Heureuse, that is, a small explosion of highly intelligent and, almost always extremely funny, authors. Like Warner, in many cases they premiered with a collection of poems – the same happened with Gibbons – and wrote regularly in all kinds of publications. They revamped the British narrative of the time from the background, while their male counterparts – from Evelyn Waugh to Edmund Crispin to Kingsley Amis – took fame and laurels.
In many cases, the novels written by these authors were published and not promoted, they were forgotten, and hardly any of them was ever a second edition, because they were considered to be anything expendable.
Writer Peter Cameron once told me, author of, among others, the celebrated Someday this pain will be useful to you (Asteroid Books) that until not too long ago it was "very complicated" to come up with a novel with no longer names like those of Rose Macaulay or Penelope Mortimer, after all, in the first line then, whose titles, in many cases, are they had for long sellers, but of many others, less fortunate, such as Barbara Pym, or Elizabeth Taylor herself – some already daughters of this first wave. I knew what he was talking about because he had been collecting old editions for years and discovering, as he explained, every day authors whose existence he did not know. They were, in his words, "brilliant", "much more than many of the men who became famous at that time and are now considered classics." His obsession made him detect how, from time to time –for example, in the seventies– there was a small recovery –always partial– of all of them. Something that, he said, was happening again now.
However, in many cases, Cameron said, the novel was published and not promoted, it was forgotten, and hardly any of it got a second edition. That was the case with The true heart and much of Townsend Warner's work, except for Lolly willowes and his controversial biography of TH White. Another thing that was obviated, then, as Sarah Paulson says in Ratched, "If you save one life they call you a hero, but if you save 100 they call you a nurse", is his participation in the Spanish Civil War, not wielding any rifle, like the fed-up George Orwell, but riding a Red Cross ambulance. Townsend Warner was a member of the British Communist Party and participated in the II International Congress of Writers for the Defense of Culture that took place in Madrid in 1937, where he stayed to try to save lives.
Although at the time it was displaced by the importance of the masculine, a fact that explains why to date only one of its 14 volumes of stories had been published in Spanish –My father, my mother, the Bentley, the poodle, Lord Kitchener and the mouse– Y Lolly willowes, in addition to his unknown essays on Spain, collected in After the death of Don Juan, his figure has not stopped growing in his country since his death (which occurred in 1978). Although he has done it as one of his characters would. From the margins, like the rest of the authors of the time, who practiced humor as well as, in the case of Warner, estrangement. As Sukey Bond, the protagonist of The true heart, the orphan who escapes her destiny as a servant to follow the one everyone thinks is an idiot: a guy named Eric. Character that could be the idiocy of writing for those who never understand anything.