Sweet California are reborn with 'Whisper', a song that "breaks with the past"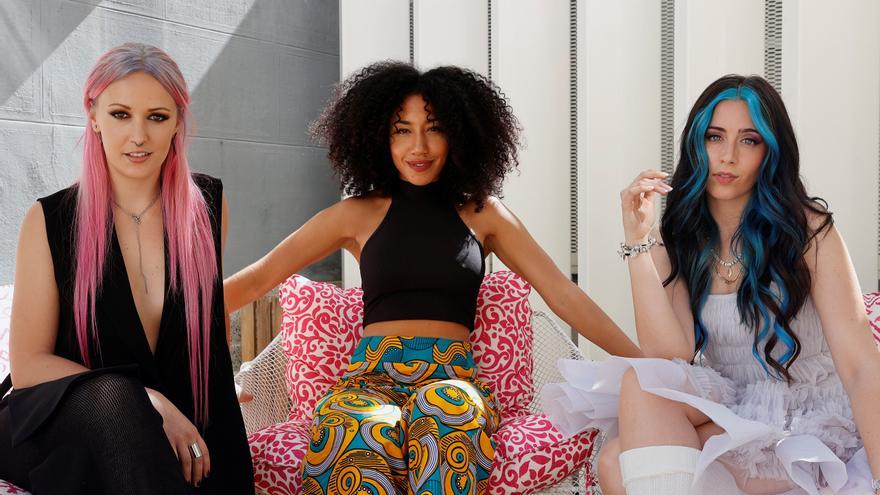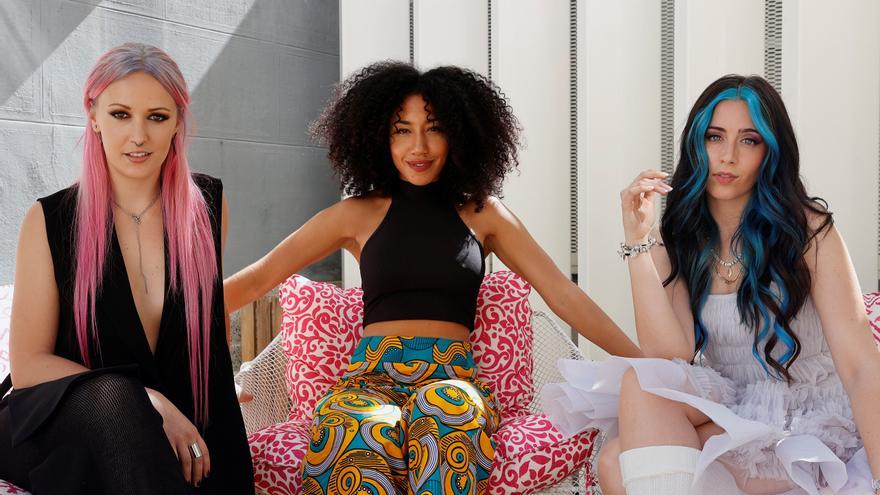 After a period of silence that has served to reinvent themselves, the Spanish 'girlband' Sweet California is back to present their new single 'Whisper', a song with which they intend to break "all the chains of the past" and which, furthermore, is the first preview of their fifth studio album.
The trio formed by Alba Reig, Tamy Nsue and Sonia Gómez return to English after some time trying their luck with Spanish, and in this way they regain their comfort zone, since according to the singers themselves told EFE before, "we were in a kind of jail, they had our hands tied and we couldn't do what we wanted."
After the modest results obtained with his latest album 'Origen' (2018) and the subsequent compilation 'Hits Reloaded' (2019), characterized by a more urban style, the trio Sweet California has decided to recover the style that has worked best for them in their recording career: the english dance pop. In this way the 'girlband' is reborn "with a more pure and real musical cut".
"We have spent some two long years quite repressed, we felt closed in, we could not do what we really liked, so we decided to break with everything, disappear for a while to come back stronger and doing what the body really asked us to do, with a more our and more mature style of pop ", explains Sonia.
Coinciding with the premiere of this letter of introduction to their next studio album, the group has released a video clip directed by Greg A. Sebastián, in which the three components shed their image of good girls and transfer the action to a set prison - in the purest television style of 'Vis a vis' - in which they explode their past and manage to free themselves from a metaphorical prison.
'Whisper' is an international production composed by them together with the composers and producers Lyre, from Los Angeles. "We wanted to support female talent and present our new album with a song entirely produced, composed and performed by women."Alba points out. "We also want to give visibility to those talented women who are so invisible because they are in the production part," adds Sonia.
According to the girls, the song, which is already on digital platforms, has had a "very good reception" from its followers: "After a couple of years and this break we were very afraid with what we could present ourselves and how they were going to React our fans, it had to be a very powerful song. Now that it is on the streets we are very happy with the good reception it has had and the opinions and messages so good we are receiving ", declares Tamy.
'Whisper' is the first song of the "many" that will make up the new album, which "if all goes well" will be published in autumn. "Still we cannot advance much because everything is halfway. We already have the songs, but we still have half to record and we have to name it as well," continues Tamy.
"We want to go step by step, that everything goes well. It is a very important album for us because it will involve a phase change. So everything has to be very well detailed and closed. As the date gets closer we will present new singles until that the album finally comes out, "adds Alba.
Hence, the group has made the decision to take it easy this summer, not to offer any concert or tour to continue working on the new project, and "when things are calmer"make a presentation tour of the new album in conditions.