Sustainable construction | Economy | THE COUNTRY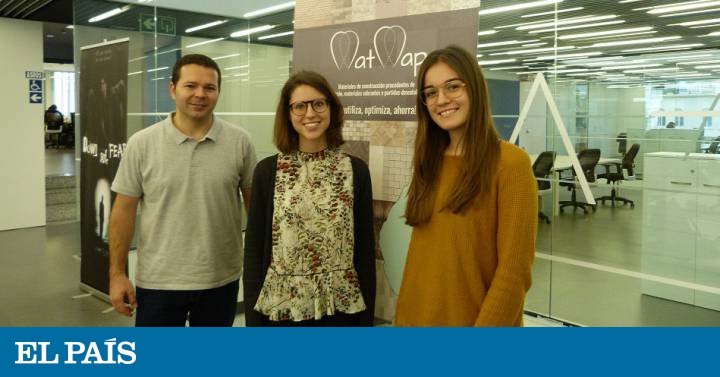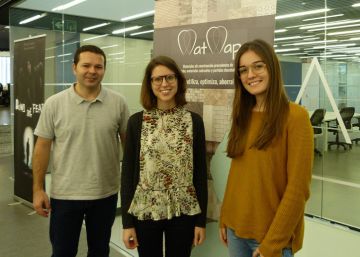 How many times have we seen a large mountain of building materials crowded out of control in the outskirts of cities? In Spain, a country where illegal dumps are part of the orography, some 45 million tons of this type of waste are produced, which is more than one million per person per year. Of them, 11 are managed by the Administrations or companies, the rest ends in the bush.
The young architect María Martínez returned from the Netherlands in 2017, where she learned, after working in an architecture studio, that recycling this waste was a sustainable and economically viable business route. With about 6,000 euros of initial investment and after the call of the Lanzadera de Valencia program, he got down to work. "I went to Valencia to start the company and in October of 2017 I was already working. You had to decide what kind of materials could be sold, how to manage transport, make sure that the companies that sell them are reliable … Together with my partner, Marc Alemany, MatMap became a reality in January 2018, "explains Martínez.
The platform is based on the sales announcement of construction materials (from stone to wood, panels, plates and even concrete) recovered in demolitions, second-hand and also of surplus items on site or stock liquidations of manufacturers, and of which MatMap assumes 15% commission in each transaction. Each material appears with a tab where the price, available quantity and location are specified. "Thus, any professional has access to them and they are assured that they are in perfect condition. We do not sell anything that can not be replaced. That's why we do not do it between individuals, it would be very complicated ", adds Martínez.
One of its advantages is the starting price. The materials recovered or demolished (tiles, wooden doors, hydraulic mosaics …), which are usually unique pieces, "we try to sell them at the lowest possible price". Overproductions, which represent thousands of tons per year and which are usually crushed, in a waste manager or in distant countries where they reach a price that is more than symbolic, tend to sell between 25% and 40% cheaper. Recently, they have added a line of ecological products, such as asbestos with rice straw or recycled plastic, "which enter fully into the philosophy of the company and are increasingly in demand," says the entrepreneur.
Its objective is to convert this platform into a place where local purchases prevail. "It would be like kilometer zero or the market of proximity of materials. So, prices could also be contained. " Even so, MatMap offers to transport the material through the provider or the web (with a commission of 10%). Or that the client picks it up.
They have not received external financing, although they have opened a line of credit of 15,000 euros to make the technological leap. They have four employees and their market is centered in Valencia and Murcia. His project is to grow during this year in the downtown area and in Catalonia. "The rest will come later," he says. Martínez expects to get a net cash of about 315,000 euros in 2019, compared to 122,000 in 2018, where they obtained a net profit of 14,000 euros.
(tagsToTranslate) construction (t) sustainable (t) matmap (t) ser (t) platform (t) purchase (t) material (t) invoice (t) 122,000 euros



Source link