Suspended by the temporary three Second matches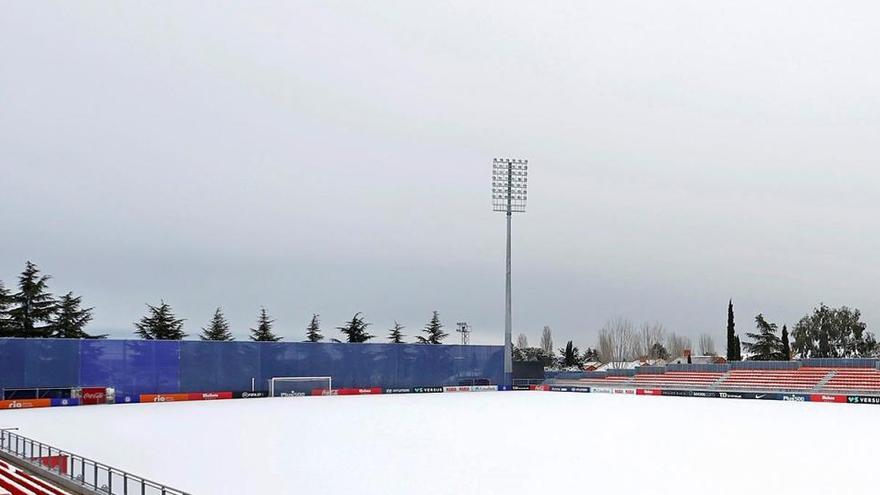 The league has announced the postponement, due to the consequences of the storm 'Filomena', of the Mirandés-Vallecano Ray and the Alcorcón-Albacete of matchday 21 of LaLiga SmartBank, which were to be held this Saturday, together with Leganés-Almeria.
"Due to the weather conditions and at the request of LaLiga, The Competition Committee has resolved to suspend the matches of Saturday 9 Mirandés-Rayo and Alcorcón-Albacete"announced the employer on Friday.
Already this Saturday, the Royal Spanish Football Federation (RFEF) also confirmed the postponement of the Leganés-Almería, which was to be held in Butarque, for the same reasons, although without announcing which day it will be played. "The match will be played on a new date as close as possible in time depending on the evolution of the storm and provided that the circumstances permit it," said the RFEF.
The snow that has not stopped falling during this Friday and Saturday in much of Spain also keeps professional football in check in the face of a complicated weekend for many teams. El Rayo tried his trip to Miranda by road but could not reach his destination and turned around, after even towing cars on the A-1.
Meanwhile, Albacete also warned of their problems to travel to Madrid. "Albacete Balompié will not be able to travel to Madrid first thing in the morning either by AVE as planned and remains pending the evolution of the storm Filomena to travel and play the Alcorcón-Albacete, "he wrote on Twitter, an hour before the postponement was announced.
They ask to delay Sporting-Fuenlabrada
LaLiga has informed this Saturday of the request made to the Competition Committee of the Royal Football Federation (RFEF) to delay the Sporting-Fuenlabrada meeting one day.
In LaLiga Santander, it has been Atlético-Athletic suspended and has requested the postponement to Monday of Elche-Getafe to facilitate the movement of the whole of the south of Madrid.