Susi Caramelo heads to the US with 'Susi Free': "I want to continue touring the world for free and charging for it"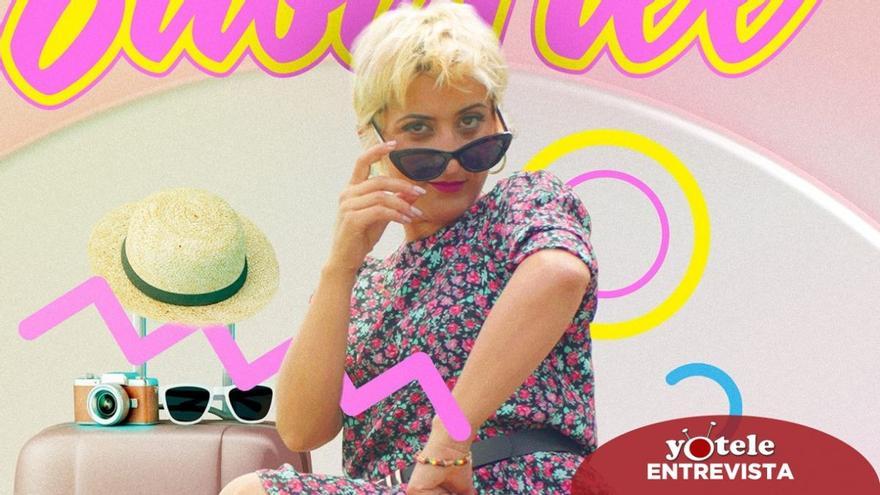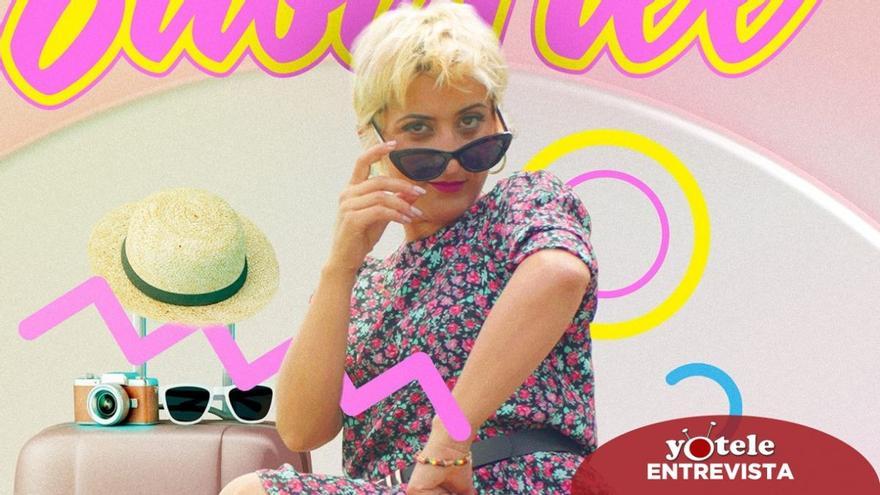 Susi Caramelo starts this Monday a new program in Movistar +. After what this portal will advance it exclusively, the comedian embarks on 'Susi Free', her new television adventure in which she will tour the USA making stops in some of its most emblematic cities such as Miami, New York, Las Vegas, San Francisco and Los Angeles without losing an iota of the essence with which it has conquered many viewers. YOTELE talks to Susi Caramelo about the first season of 'Susi Free', among other matters.
-You return to Movistar + touring the United States with 'Susi Free'. How was the experience?
-Everything has been new. I had never left Spain. Suddenly, I have found it all at once. I have had a great time, but I also tell you that it is not the same to go on a leisure trip than with that work mentality, because it has been a lot of work. We have recorded 10 shows in a month. We have been to the pinion but, of course, I have seen things that I have not seen in my life.
-Does 'Susi Free' have common elements with 'Caramelo'?
-Well, the essence is the same. It is me mixing with the environment that I am not used to, but it has many differences based on the fact that the country is different, the culture and the language are different ... I asked to leave because I am a person who impressed me a lot with everything. I knew that there were going to arise situations that I had not experienced in my life, but, as I told you, it is me looking for life in the streets in my reporter mode.
-What has been the best of this new adventure in the United States?
-The best thing is to travel without spending a penny and charging more. (laughs) It's also been finding a lot of things that I've always wanted to see in every destination I've been to.
-And the worst?
-The worst has been the issue of the meal. I've had a pretty bad time because I'm used to eating lightly and every time I asked for something they gave me very large amounts. I also come without adapting to the topic of tips. I do not understand why I have to give it when there are places that have not even treated me well. Why do I have to be forced? I know that many waiters make a living from them, but the system is very poorly done. They should be paid and the tips are voluntary like here. On the other hand, the issue of the heat in the desert was also very hard. I had a very bad time there because I learned to shoot a killing weapon and I was very scared. I had a really bad time.
-You have made 10 deliveries throughout the United States, but are you considering making more deliveries to new destinations in the 'Spanish around the world' plan?
-Man, I want to travel the whole world if everything goes well. My idea and that of the producer is that this works and travel to more places in Europe or Asia. If I can, I want to see it all for free and charging, but I want to emphasize that there is a lot of work behind it. Not everything is so pretty. There are many hours of filming, the days you have free you dedicate to airports ... It really is hard.
-Very hard?
-Keep in mind that there are many hours of recording per day. When you get to hotelMaybe you have to keep looking at scripts to know well about the next day ... It has been a month that we have gone fixed gear and you have to go mentally about it. I, who am a person who has not gone anywhere, finding all this at once has been difficult. During the first week, I thought that I was not going to end the month at that rate, but in the end you put up with it because Zeppelin has taken care of me and covered me a lot and was very well accompanied and protected. If I had gone alone, I would have been scared. The theme that they were armed there already frightened me. There you have to be careful.
-So, you have pineapple the whole team, right?
-Yes. Despite how hard it was, we always took a moment to enjoy ourselves.
-If you had to choose a city and a person with whom you would travel to that place, to whom and where would you go?
-I really liked San Francisco because of the little houses. It's very movie-like. Probably, I would take my brother there, who I want to take him to many places. TO New York I also want to take it with me.
-Would you visit the cities you've been to again?
-I would go back to everyone except Las Vegas.
-Why?
-I was horrified by the issue of casinos and consumerism. The desert is very beautiful and I liked it a lot, but that part has scared me, and notice that it was one of the destinations that most caught my attention. Besides, it's very crazy. There were children in the casinos. Since you arrive at the airport, you are already being encouraged to play because it is full of slot machines. The subject is quite heavy. It seemed very bizarre to me. Now the desert is another story. For example, I loved visiting area 51.
-But, would you get married in Las Vegas or not?
-And who tells you that I have not married again? (Laughs)
-'Susi Free 'is not your only project in this new season of Movistar +, since you also repeat in' Cero en historia '. What awaits us in this new season?
-There are news and surprises that I cannot count for the moment. It will premiere on Tuesday the 14th, the day after 'Susi Free', and it will continue to be a lot of fun. I am very comfortable there because it is a program in which I have a great time.
-We have also seen you in the recordings of 'Ilustres Ignorantes'.
-I started there as a cheerleader and they offered me to continue. I have decided to continue in that position because what I like the most is direct contact with the public and I do not want to lose ground in that sense. I had not performed live, practically, since before the pandemic. For me, 'Illustrious ignorant' is like my house. I am very comfortable with them because I learn a lot, I love them a lot and I want to appear as a humble person despite my fame (Laughter). You can see me with my program, but where I enjoy the most is in the theater and live.
-Now that the pandemic is allowing you to return to the stage, are we going to see you soon with a new theatrical project or are you going to continue to focus on your television side?
-It is true that I have set aside the theater this year for the pandemic and because I could not cope with the issue of TV. He was always doing things and putting it all together. I was a bit exhausted at the work level, but I have never stopped writing all the ideas that have crossed my mind. My plan is to return to the theater soon with him stand-up. I am considering it for, if not for this year, for the following one. I really like TV, but I don't forget my origins with it stand-up, and that's when I move like a fish in water.