Susan Meiselas, PHotoESPAÑA 2022 Award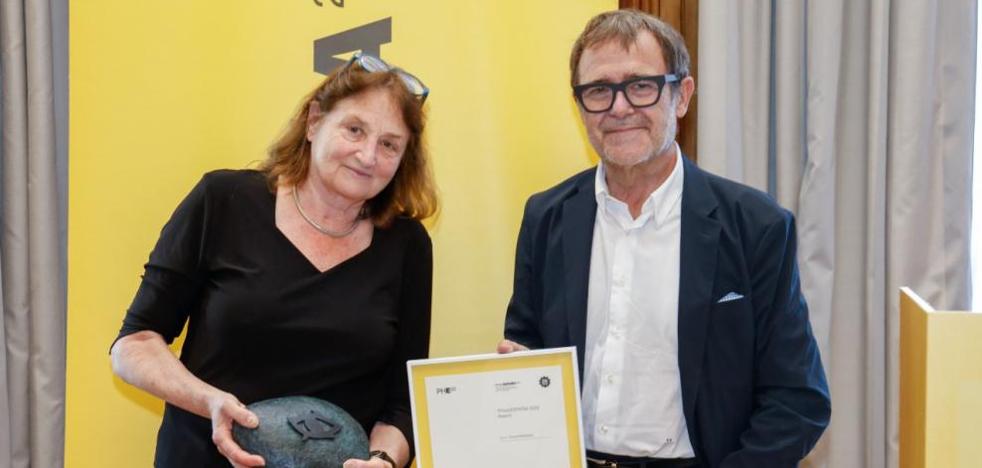 A member of the Magnum agency since 1976, his documentary project for the agency covering the insurrection in Nicaragua marked a turning point in his career
PHotoESPAÑA 2022 has recognized the work and career of the American photographer Susan Meiselas with the special prize awarded by the contest in each of its editions.
A member of the Magnum agency since 1976, his documentary project for the agency covering the insurrection in Nicaragua was a turning point in his career, at the same time that he transferred the gaze of the international community to the situation in the Central American country.
From that moment on, Meiselas's career was closely linked to political and social conflicts with coverage of humanitarian crises in Chile, El Salvador and the border between the United States and Mexico. Likewise, he has done various jobs in his native country.
In an edition of PHotoESPAÑA in which one of the keys to documentary-style photography, the work of Susan Meiselas can be found within the 'Sculpting Reality' project of the guest curators of PHotoESPAÑA 2022, Vicente Todolí and Sandra Guimarães.
In addition, in this edition the Prize for the Best Photography Book of the Year has recognized 'Shifters', by Marta Bogdanska in the international category; Martin Chambi. Photographs', in the national category; 'A same luta', by Rosa Jandira Gauditano, in the self-published category; and RM, as publisher of the year.
For its part, the Moisés Pérez de Albéniz gallery, with the exhibition 'Do not cross. Unpublished photos 70's - 80's', by Antoni Miralda, has been awarded the OFF prize. The photographer Jorge López, for his project El Clot, is the winner of the PHotoESPAÑA 2022 Discoveries Award.
I remember Ouka Leele

On the other hand, the Festival has also wanted to remember the figure of Barbara Allende, Ouka Leele, one of the most outstanding and original figures of contemporary Spanish photography and representative of the mythical Madrid Movida.
On Tuesday, June 7, the garden of the Lázaro Galdiano Museum hosted an act in which the PHotoESPAÑA Honor Award was presented to their relatives and in which the film director Rafael Gordón and the actress Ángela Molina took part.
In addition, and thanks to the collaboration of the Madrid City Council, the screens of Callao have had throughout the day a memory of Ouka Leele's career through some of his most iconic images.