'Survivors' reveals the percentages with which Olga won and clears doubts about the televoting ruling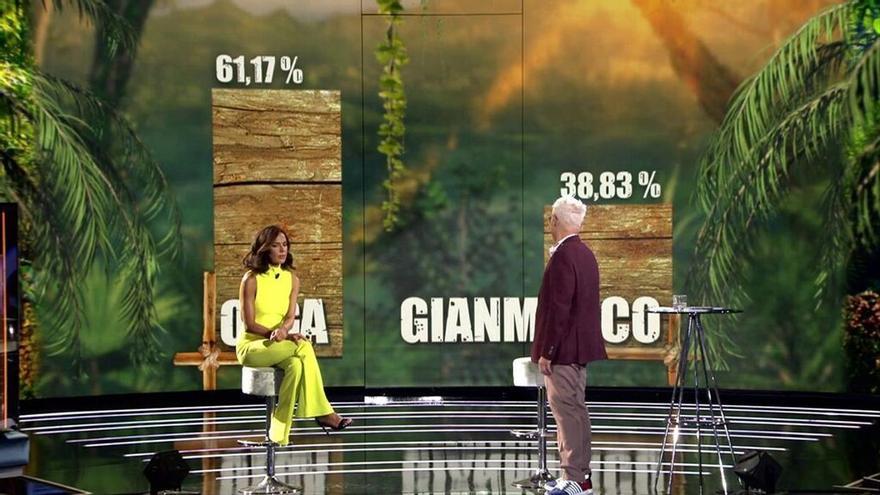 Telecinco last night issued the final debate of 'Survivors'with which he closes this controversial edition. Nevertheless, the winner Olga Moreno will respond to everything related to the documentary of Rocio Carrasco and what happened in his months of absence on his own special program scheduled for Wednesday.
After the stir generated, the program gave the results of the televoting with which Olga was defeating her opponents. On Wednesday Olga obtained 75.23% of the votes compared to 24.77% for Tom. On Friday, in the first televote against Lola, the winner won with 75.8% compared to 24.2%. Later, Jordi reported that in the televoting between Olga and Melyssa, Olga got 67.48% of the votes compared to 32.52% of her partner. The last vote, which quadrupled compared to the final of the previous edition, Olga beat Gianmarco with 61.17% of the votes.
The results did not convince many viewers on social networks and several contestants on set. Melyssa, for example, complained that her line was listed as unavailable: "If people cannot send messages, it is for something. My mother tried to send messages and couldn't". Gianmarco made it his own:" All the people who have tried to vote and have not been able to vote have hurt me. I do not question the program but it has hurt me that a lot of followers have not been able to vote ".
Jordi González wanted to clear up any type of doubt: "On the 23rd there was saturation of lines due to an avalanche of participation. And the problem was technically solved without prejudice to any of the participants. "" When there is saturation of calls, televoting is blocked for everyone. Not some yes and others no. Have you tried sending messages on New Years Eve? Well, that happened in the final ", clarified the presenter while the messages of" tongo "were repeated on the networks.