'Survivors: last hour' and 'The dancer' face tonight on the return of 'Los Hombres de Paco' to Antena 3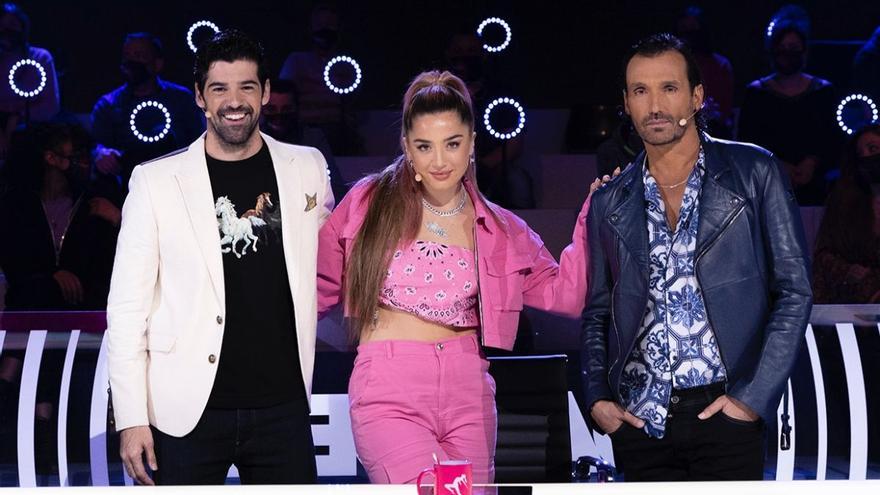 'Paco's men'they return tonight (10:45 p.m.) to Antenna 3. The series returns with its humor, its way of understanding friendship, love, life and justice but adapted to the new times. Paco and Mariano return as fit as ever, facing in this first chapter the illegal traffic in radioactive weapons.
'Survivors: last minute'
For its part, Telecinco bet this Monday (10pm) for an extended version of 'Survivors: last minute'. Again, the program will review all the news of the contestants in Honduras and will offer unpublished images of what happened in the last days after the unification.
'The dancer'
On The 1 from TVE, 'The dancer'arrives tonight (10:10 pm) to its last day of auditions, where the captains will close their teams. Fourteen new dancers will have to fight to win the favor of the public and get the last four places that are free, one of them being the direct pass of Rafa Méndez.
'Charon'
Four broadcasts tonight (22:50 hours) the ninth chapter of 'Charon'. A few days after the accident and after being discharged from the hospital, in this installment, Caronte takes care of Natalia at home, worried about the health of the baby who is on the way. Meanwhile, the lawyer and Marta are dealing with the case of Adeyemi, a sub-Saharan immigrant accused of having stolen the chalice from the town's parish, something he strongly denies. In court, the investigation will highlight the prevailing racism in this town and the personal interests behind his accusation.
'Dirty dancing'
Also, a new pass from 'Dirty dancing'occupies prime time tonight (10:30 pm) on laSexta. Johnny Castle (Patrick Swayze) is a skilled dance teacher and consummate lover. For her part, Baby Houseman (Jennifer Gray) is a boring and innocent 17-year-old teenager. One summer they meet at the spa where he works. Although they belong to very different social classes, when the music plays and they dance to the rhythm of dirty dancing, the differences that separate them disappear.