'Survivors': Jorge Javier scores 'a Channels' and lowers his pants live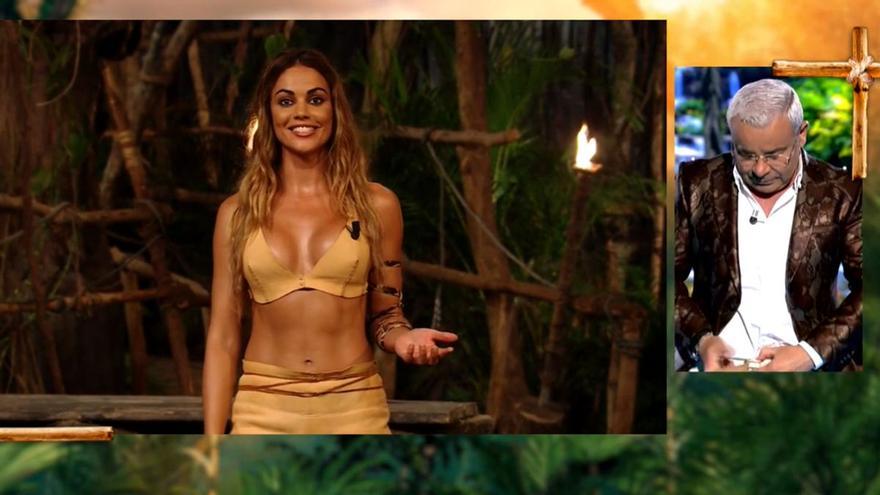 Viewers of 'Survivors' They saw some images last night that left more than one speechless. The program gave him some leggings and a batch of underpants to Antonio Canales placeholder image, who did not hesitate to try some live. "You are going to see my white ass!", the contestant warned, exposing their private parts.
But the bailaor was not the only one who showed that part of the anatomy before the audience. At the end of the gala, Lara Álvarez asked Jorge Javier Vazquez to make 'a Channels', referring to the scene starring the survivor. "What did my ass show you?"asked the presenter with laughter, who without any shame, fulfilled the wishes of his partner.
"I don't have any problem, if you want I will."Jorge Javier told the director of the program. "The whole of Spain and the entire team are pending," Lara pointed out from Honduras as the presenter proceeded to unbutton his pants. "I've already taught it more than once," he recalled.
Then Jorge Javier turned his back to the camera and lowered his underwear. "What a beautiful farewell," Lara pointed out, laughing, highlighting the work of the 'Survivors' driver in the gym: "I see many squats there." "Thank you very much, Lara. You ask for those little mouths. You'll see the carcas newspapers tomorrow," he said to dismiss the gala.