'Survivors' and 'Leonardo' are nearing their end and Antena 3 broadcasts 'Los Japan'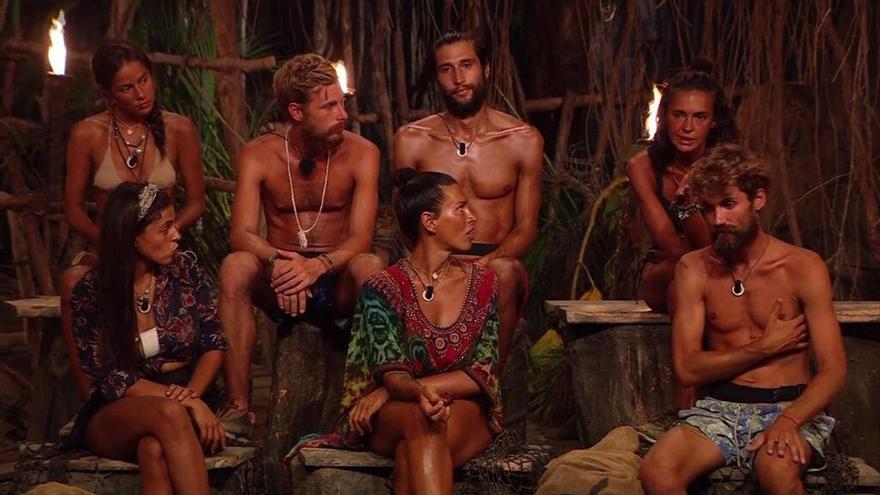 'Survivors 2021' starts tonight (22:00 hours) its final stretch in Telecinco with the closure of the palapa. Moments before this emotional moment, there will be the expulsion of one of the three nominees (Olga Moreno, Tom Brusse and Alejandro Albalá), who will leave the contest and return to Spain.
For its part, The 1 TVE broadcasts tonight (10:10 pm) the outcome of 'Leonardo', the historical series that explores the secrets and dramas behind Da Vinci starring Aidan Turner, Giancarlo Giannini, Matilda De Angelis, Freddie Highmore, James D'Arcy and the Spaniard Carlos Cuevas. In this installment, time is running out and Stefano tries to save the artist. His life is hanging by a thread, he feels guilty and has lost all hope. With the fate of the brilliant artist in his hands, Stefano understands that the answer he is looking for lies in the man he is trying to save.
the sixth bet tonight (10:30 pm) on a new program of 'The boss undercover'. This week, Inés Arrillaga, Lufe's heir, will infiltrate this natural wood furniture company and will see her company's production fall through the floors and fly through the air without the slightest security, in addition to checking to get the license from the Elevator bull is not an easy thing, and knowing stories before which you will not be able to contain your emotion.
Dani Rovira and María León are heirs of the Japanese empire on Antena 3
Antenna 3 premieres tonight (10:30 p.m.) in the open 'The Japan'. In 1614 a Japanese expedition led by the emperor's grandson landed in the Sevillian town of Coria del Río, and the heir to the throne fell in love with a beautiful Sevillian, raised a family and never returned to Japan. 400 years later, Emperor Satohito dies and the legitimate heir turns out to be Paco Japan, a 37-year-old resident of Coria del Río. The life of Paco and his family will change drastically as they see themselves overnight living in the Imperial Palace and preparing to be the new Emperors of Japan. The cultural and linguistic clash between the Japanese and the Andalusians will cause comical and crazy situations in this adventure where East and West shake hands.
Rihanna jumps to the movies in Cuatro
What's more, 'Battleship' (10:50 pm) this Thursday occupies the prime time of Four. The Earth is being invaded by aliens who want to take over the oceans to use them as a source of energy. The United States Army will initially lead the defense of the Planet, although the battle will soon have the involvement of all the countries of the world and their citizens …