'Survivors 2021': Sandra Pica breaks live with Tom Brusse, who receives the support of Melyssa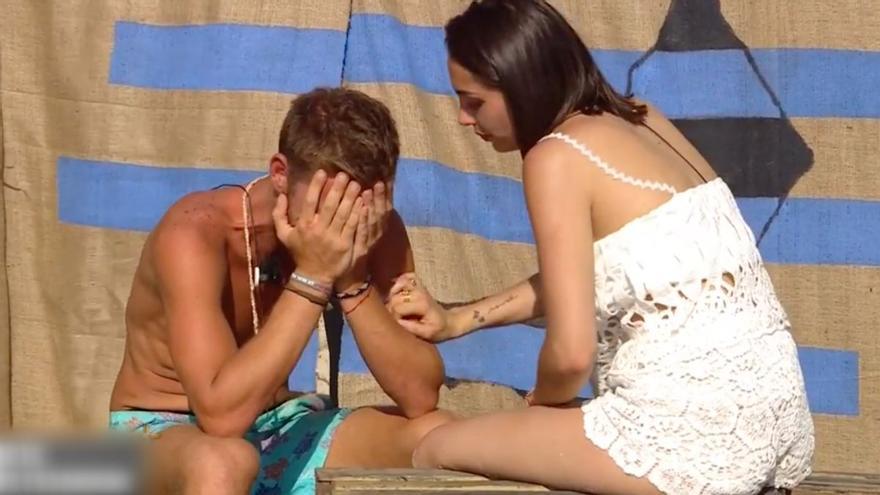 Tom Brusse suffered a severe sentimental setback in the latest installment of 'Survivors 2021: No Man's Land'. Sandra Pica moved to Honduras to break up with him live, although the decision had to be communicated to her through Melyssa: "I have been with her here right now, person to person. She has realized after days without seeing you that she is no longer in love."
"You have us. I'm going to be there because I think you deserve it. Cry, unburden yourself and throw everything you have inside"Melyssa told Tom after he broke down on the news, reminding him of what happened on 'The Island of Temptations' when he broke up with her:" Don't blame someone for not being in love. I'm really sorry but when you did that to me, you told me you weren't in love and it was fine for you, right? If when you go out you feel that she is the woman of your life and you feel that you must fight for her, fight. Now you have time to think. "
Later, Tom Brusse had the opportunity to meet again with Sandra Pica to hear why she had made this decision, Melyssa standing aside as a witness of the moment: "I feel that I love you very much, but I do not feel in love with you. I should have thrown you out. I miss a lot. I know that what I asked you has changed, but that's what happened to me. I don't know how to tell you any other way. "
"I was here dreaming of being with you, I have missed you every day, I just wanted to be with you, change the past and have a better future. If you don't want to be with me. What am I going to tell you? If you no longer feel things for me … (..) We haven't seen each other for weeks. I have realized that I am crazy about you and that the only thing I want is to be with you, "assured a dismayed by the situation." The feelings change. Loving a person is part of being in love or not, "Pica replied.
For her part, Sandra assured Tom that she has realized that he was not how happy he had to be and makes it clear that he has not had anything with Julen after the rumors that emerged: "He lives close to home, we have the same coach and we train together. That's what there is, now. I've always been with the coach and he, we've never been alone. I've never been unfaithful. First I come and show my face. Because I didn't feel like doing anything with anyone. For that part I want to give you total peace of mind, because people don't believe me, so you can have it. "
After this bad time that both went through, Carlos Sobera offered the couple to spend the night together in order to put an end to their doubts, something that they both accepted.