Surviving a heart attack in La Rioja is twice as likely as in the Canary Islands | Society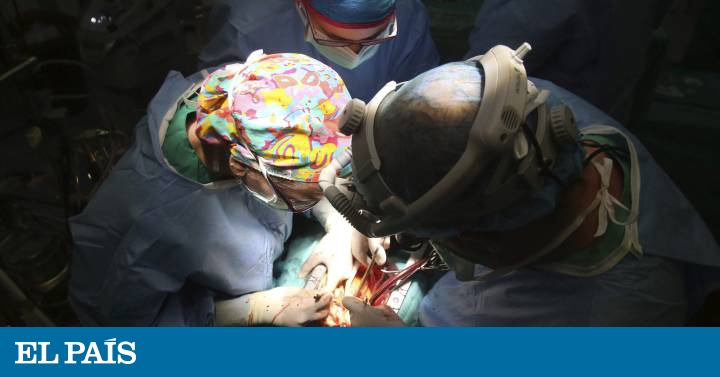 The chances of surviving a heart attack can be tripled depending on the autonomous community in which it is suffered. According to Key Indicators of the National Health System of 2019, The ischemic premature mortality rate – that is, people who die within 30 days after having a heart attack – in La Rioja is 10 per 100,000 inhabitants, the lowest in Spain. The The figure is shot at 23 in the Canary Islands or 33 in Ceuta, which has the worst data.
"This highlights the differences in the ability to provide cutting-edge emergency care and perform primary percutaneous coronary interventions (a technique that aims to restore the blood supply to the heart)," he said in the State of Health in the European Union report, which has just been presented in Brussels. "The quality of acute treatment in the case of life-threatening diseases such as acute myocardial infarction has improved overall in Spain in the last decade and fewer and fewer people die after being hospitalized for this condition. These improvements reflect a series of changes, including a better organization and coordination of emergency care, which allows faster access to thrombolysis (a procedure to undo a thrombus – a clot that blocks blood flow -) and the expansion of primary percutaneous coronary interventions, "says the study.
Although it reflects a scenario in which accessibility to the health system is good, with "unmet needs of low services", there are several shadows in this regard, such as oral care and surgical waiting times, which began to increase after 2011. Here there is also a great inequality between territories. The delay times for hip arthroplasty (surgery to replace the damaged hip joint), for example, are three times higher in some regions.
In the opinion of Faustino Blanco, Secretary General of Health, there are probably several explanations for these differences. "We must investigate whether this differential between communities is a problem of system quality, which surely must be improved, or also influence sociodemographic, environmental, occupational risks … In any case, it is worth seeing how we can contribute to reducing that supposed inequality in policies, something with which we are very committed. And, for this, the solution is to act upstream, in health prevention and promotion, "he says.
Javier Padilla, author of the book Who are we going to let die? (Capitan Swing, 2019), points out that both factors are present in the report data. "Surely we will also find inequalities within the communities themselves. Infarction mortality is one of the most critical variables to assess health performance, but to respond to the problem we must not only look at access data, but how the system works and how the data correlates with social determinants variables in Health". He sets the example of Andalusia and the Basque Country, where in addition to having variables of living standards, one Government (that of Euskadi) invests 50% more in health than another. "That is a political decision," Padilla ditch.
(tagsToTranslate) survive (t) heart attack (t) la rioja (t) be (t) double (t) likely (t) canary (t) 10 out of every 100,000 (t) person (t) die (t) suffer ( t) 23 (t) report (t) ue (t) territorial difference (t) (t) attention (t) urgency



Source link