Surrealist Women Against Patriarchy | Babelia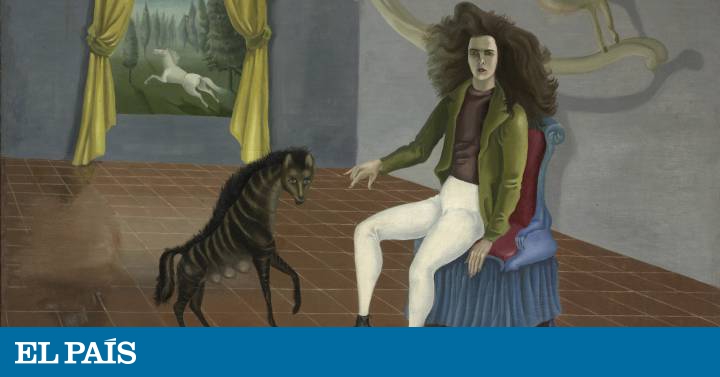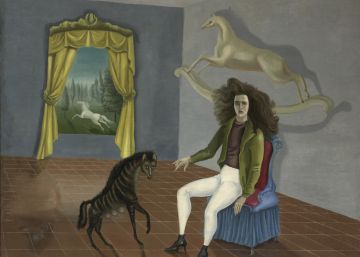 No other avant-garde movement attracted so many creators, and few were more macho and misogynistic than Surrealism. Surrealist women survived male stereotypes that had turned them into goddesses, demons, dolls, fetishes, dream creatures ... They were the essence of their fantasies. But they built their own expression and vision, they created an iconography that reflected and portrayed the modern and sovereign woman, sexually freed from patriarchal conventions and impositions. Fantastic Women: The Surreal Worlds from Meret Oppehheim to Frida KahloIt is an exhibition that traces that vital and creative journey. The Schirn Kunsthalle in Frankfurt opened the exhibition on February 13 and had to close it after a few days due to the health crisis, without knowing whether it will be extended.
It is not the first time that this large group of women artists who joined Surrealism has been attended in temporary exhibitions, but the German museum has brought together a very large number of works and creators: 260 pieces by 34 international artists, who assumed different roles. in search of a new model of feminine and creative identity. Ingrid Pfeiffer, curator of the exhibition, underlines the fact that they played a central role in the movement from 1940 - after the group's first manifesto, signed by André Breton, in 1924 - and endowed it with outstanding diversity and independence. . They demonstrated that art has at least two sexes, paraphrasing Nicoïdski, feminine and masculine. "After all, surrealism was a state of mind rather than a style," says the curator.
Despite the pretense of spaciousness, those selected are not Maruja Mallo or Ángeles Santos. The list is long and includes Remedios Varo, Eileen Agar, Lola Álvarez Bravo, Rachel Baes, Louise Bourgeois, Emmy Bridgwater, Claude Cahun, Leonora Carrington, Ithell Colquhoun, Maya Deren, Germaine Dulac, Nusch Éluard, Leonor Fini, Jane Graverol, Valentine Hugo, Frida Kahlo, Greta Knutson, Jacqueline Lamba, Sheila Legge, Dora Maar, Emila Medková, Lee Miller, Suzanne Muzard, Meret Oppenheim, Valentine Penrose, Alice Rahon, Edith Rimmington, Kay Sage, Sophie Taeuber-Arp, Jeannette Tanguy, Dorothea Tanning, Bridget Tichenor, Toyen and Unica Zürn.
The exhibition starts with Meret Oppenheim, one of the first to gain recognition, especially after MoMA in New York acquired Fur cup for your collection. Today this hair-covered teacup, saucer and spoon has become one of the most popular surreal objects. The curator of the show points out that they jumped to the other side of the canvas to occupy a space reserved for masculinity. Surrealist men were convinced that women were born to be discovered (by them), but they discovered how confused they were. Hence, all local versions of surrealism enjoy one thing in common: they imagined alternative worlds and often critically questioned - as the exhibition purports to reveal - traditional structures, such as the patriarchal model. The imaginative and political potential of surrealism was an escape route to the world that ignored them.
First glance: Tour of the exhibition rooms Fantastic women at the Schirn Kunsthalle (Frankfurt).