Supremme de Luxe ('Drag Race Spain'): "We stopped recording because we didn't know who to expel"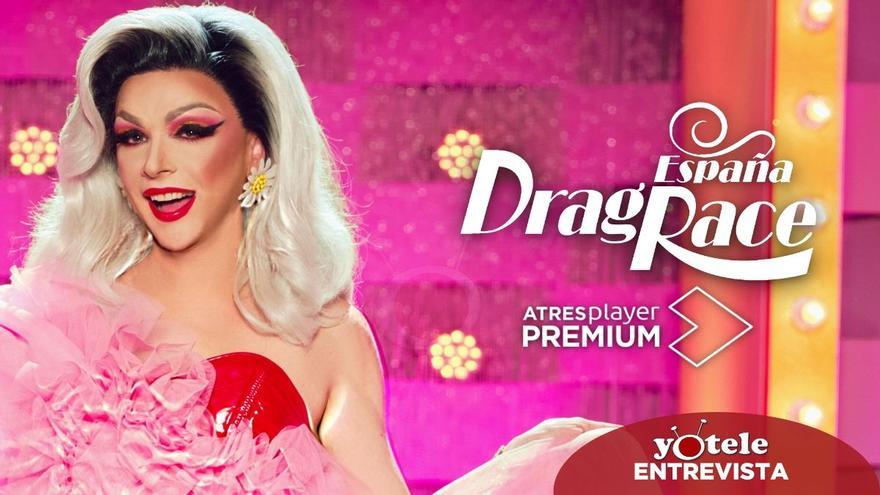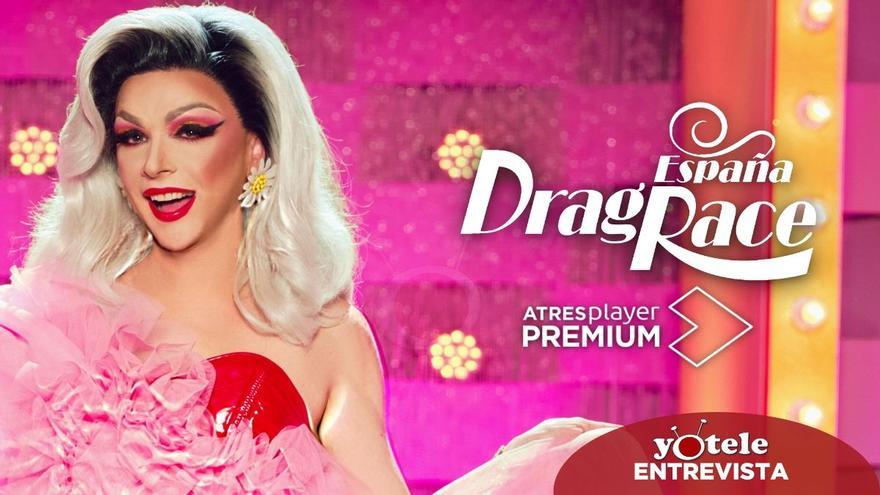 The countdown to the premiere of 'Drag Race Spain' is a few hours to finish. Atresplayer Premium premieres this Sunday, starting at 8:00 p.m., the Spanish version of the mythical RuPaul format that it will present Supremme de Luxe. The artist is at the forefront of the program after a long professional career in which she has been touring Spain alternating her performances in venues with works for television, film, theater, radio, events, etc … YOTELE talks to Supremme de Luxe about the first edition of 'Drag race Spain', among many other topics.
There are only a few hours left for the premiere of 'Drag Race Spain', how are you feeling?
Well, with nerves and with desire. Everything mixed. I have mixed feelings.
How do you remember that moment when Atresmedia offered you to take over 'Drag Race Spain'?
It was not as simple as a finger call. They contacted me to talk and then they summoned me to a casting. I did the test and the following Monday they already asked me if I wanted to present the format. At that moment, I crashed. He was happy, but he was unable to react.
Did you say yes then or did you say yes later?
At that moment.
Throughout this time, has it given you vertigo to present a format like this?
No. I have been very well and very comfortable. As a strategy to avoid being overwhelmed, I thought about what I had to do each day.
For you, what is the easiest thing to do on a show like 'Drag Race Spain'?
For me, the easiest thing to do is the part of the workshop in which the contestants tell me what they are preparing. There I also help as much as I can because I also empathize a lot. I feel it as mine, I put myself in the situation and I understand it quickly.
And the most complicated?
Perhaps it could be to give naturalness to the scripted part in which, for example, you explain what prizes there are, how the test will be, etc … It is also difficult to have to expel one of the participants because here they all have a lot of talent . That's horrible. Luckily it is distributed and I do not have to vote alone because if I do not die. I've had a very bad time. You are going to see the presenter and the jury suffer a lot.
How would you define the 10 queens that will participate in this first edition?
It seems to me that it is a very successful casting. They are wonderful. The 10 have very strong personalities and very authentic proposals. From minute 1 it is clear how they are. In addition, the good thing has been to see them how they evolve over the weeks because they are very hard-working and they are all very talented. They take the program very seriously. I have no doubt that the public is going to adore them.
What is the highlight that a potential winner of 'Drag Race Spain' should have?
The goal of the show is to find an artist who has it all. If you ask me what a person must have to reach a final, I would tell you that perseverance and the ability to grow in the face of adversity, in addition to always going with a yes ahead.
Throughout the program, they are always going to have little time, complicated challenges, and cons. Someone who is able to remain cold in the face of that, analyze the situation and go for it has a lot of cattle.
The Javises, Anna Locking and a Rotarian guest will make up the jury each week. How has it been working with them? Have there been 'little touches', in the good sense of the word, in the deliberations?
We have debated and disagreed a lot when it comes to expelling. There have been days when I promise you that we have spent hours deciding. The difficulty is that we liked everything there was. That is why it has been so difficult, forcing us to spin very fine. We have eliminated people for very small details. We've had a really bad time blocking ourselves because we didn't know what to do. We stopped recording because we didn't know who to eliminate.
That you have had a bad time with the decisions also says a lot that you have put a lot into the format.
Totally. In my case, I have been 24 hours. He hardly lived. I would wake up at night and remember that I had to tell the director anything. It has been very intense, but also very rewarding.
The format has a long international history. Did you follow any of its adaptations?
I've seen a bit globally. I know some participants, since I have followed them because I really liked what they have done, but it did not reach the level of many fans who know the names of many of them.
Have you had any reference when putting yourself at the forefront of the format?
When I knew I was going to introduce it, I stopped looking at things. I didn't want to see anything. From the first moment they told me that at no time did they want to copy any of the versions. They wanted whoever introduced him here to give him his own way of doing things. 'Drag Race Spain' is very much in line with the original format, but my way of interacting with the contestants is different. I was reassured that I have had the freedom to do it from there. If I had to copy, it would have been more difficult for me.
How have you received the welcome from Spanish fans? They had been asking for a Spanish version for a long time.
At the moment, it seems that people are happy. I also see a lot of illusion, and that is always important. I think that what is being shown is done with love and with the will to produce a decent and very good version. As for me, since it was announced that I was going to present it, I have received a lot of love from the fans and the profession, which is a very comforting thing as well. It has been very rewarding.
Carmen Ferreiro revealed at the press conference that all the installments of this first installment had already been recorded. Have your family or your close circle tried to extract a spoiler or advance from you?
No, and that has been my lifeline. With my family and friends I almost never talk about work, but they have not been annoying asking me anything. I also have my refuge of disconnection there. I have the usual people behaving as always, and that relaxes me a lot and helps me to carry all this very naturally and calmly.
We have had quite a difficult few months for all of us, but especially for the artists who dedicate yourselves to shows. How have these months been?
Well, bad, but not only for the drags. Anyone who is dedicated to the artistic world has had a really bad time. Since I have been self-employed for quite a few years, I was able to get help, but I haven't had a good time. Not only because of the work, but also because there was no place to do it. I have never been scared of not having a job because when I did not have one, I have reinvented myself. In general terms, mentally I have been regularly and financially I have been able to cover expenses, although I have had a better situation than other colleagues in the artistic world. There are people who have had a really bad time, not even having to eat.
And 'Drag Race Spain' arrived.
They proposed it to me at the end of January. I remember that in those days they were going to renew the aid to freelancers until May / June and I was waiting for the mutual, which was going to publish the information at that time. When he arrived I said 'thank goodness, this is going to save me until at least May'.
'Drag Race Spain' also represents a new window to the diversity of the LGTBIQ + collective and to the work of drag queens in the artistic world.
It is. Many people say that the whole group is not this, and of course it is not. Nor is the entire drag phenomenon what appears on the show. It is all more diverse, but any space that is put in front of people and gives visibility to artistic proposals is good. All conquests are good.
One of the most mythical tests of 'Drag Race' is the duel of lips sync. In your opinion, what song would be perfect to face this challenge?
In general, lips sync they are very appreciative of songs that have very strong lyrics, long notes and are by artists with powerful voices. I think you should take a song by singers with a lot of personality. There are some by Rocío Jurado and Mónica Naranjo, they could be very good, but there is a wide range. I could not choose one in particular, but there are many.