Supertiphon Hagibis threatens the Japan Grand Prix of Formula 1 | sports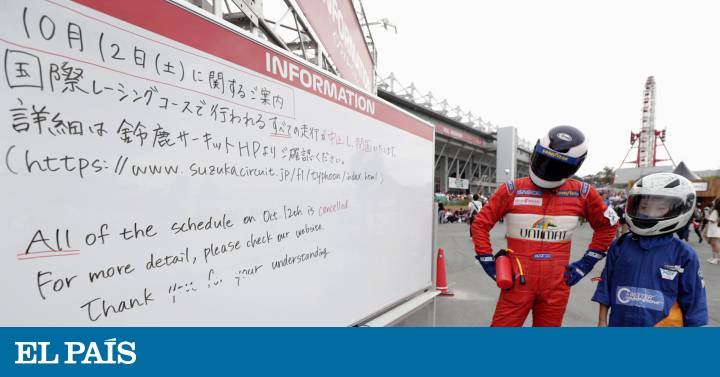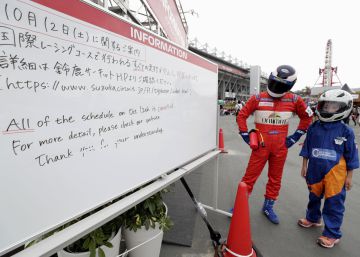 He paddock of the Formula 1 World Championship installed in the back of the Suzuka circuit, located in Mie prefecture, about 60 kilometers southwest of the city of Nagoya, prepares to receive the impact of typhoon Hagibis in the next few hours. The storm, considered by the experts of the Japan Meteorological Agency (JMA) as one of the most powerful of the season in the Pacific and classified as "very strong", the second most powerful according to the local scale, has already wreaked havoc on The transport network. Hundreds of flights have been canceled, many high-speed train lines have been cut and two Cup matches have been suspended Rugby World that is being disputed in the country. Hagibis is expected to arrive in Suzuka this Saturday afternoon with gusts of wind that will be around 160 kilometers per hour, a circumstance that has caused the organization of the Japanese Grand Prix to have opted to cancel all activities scheduled for that day, in which The track will remain closed.
This emergency measure, decided on Friday morning in an extraordinary meeting, logically forced to reschedule the weekend's agenda, the most affected session being timed. The preparation of the grill, initially planned for when it is estimated that the typhoon hits the area, will take place on Sunday morning (10.00 – 03.00 in Spain -, Movistar Formula 1), while the race will be held at 14.10 –07.10 in Spain–).
It is neither the first time nor the second that a storm alters normal activity in Suzuka, since the same case occurred in this scenario both in 2010 and 2004, also as a result of bad weather. In the event that the weather conditions prevent the last official training from taking place, the preparation of the grid will be marked by the results of the second free practice, in which the fastest was Valtteri Bottas, who finished ahead of Lewis Hamilton, Max Verstappen and Charles Leclerc. Carlos Sainz finished the seventh, so he would start from the fourth row of the grid.
"Nobody wants to put anyone's life in danger. We are very comfortable in the garages, but it is not pleasant for the public that is in the stands that has to withstand winds of 80 kilometers per hour slapping them in the face, with rain that falls sideways ", considered Sebastian Vettel, the fifth Faster.
You can follow EL PAÍS Sports in Facebook, Twitter or subscribe here to the Newsletter.