Summer comes to Google's 'doodle'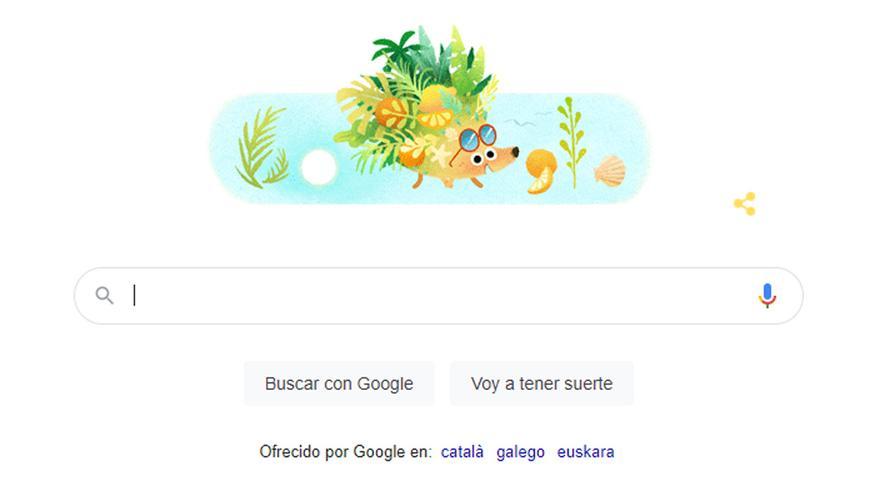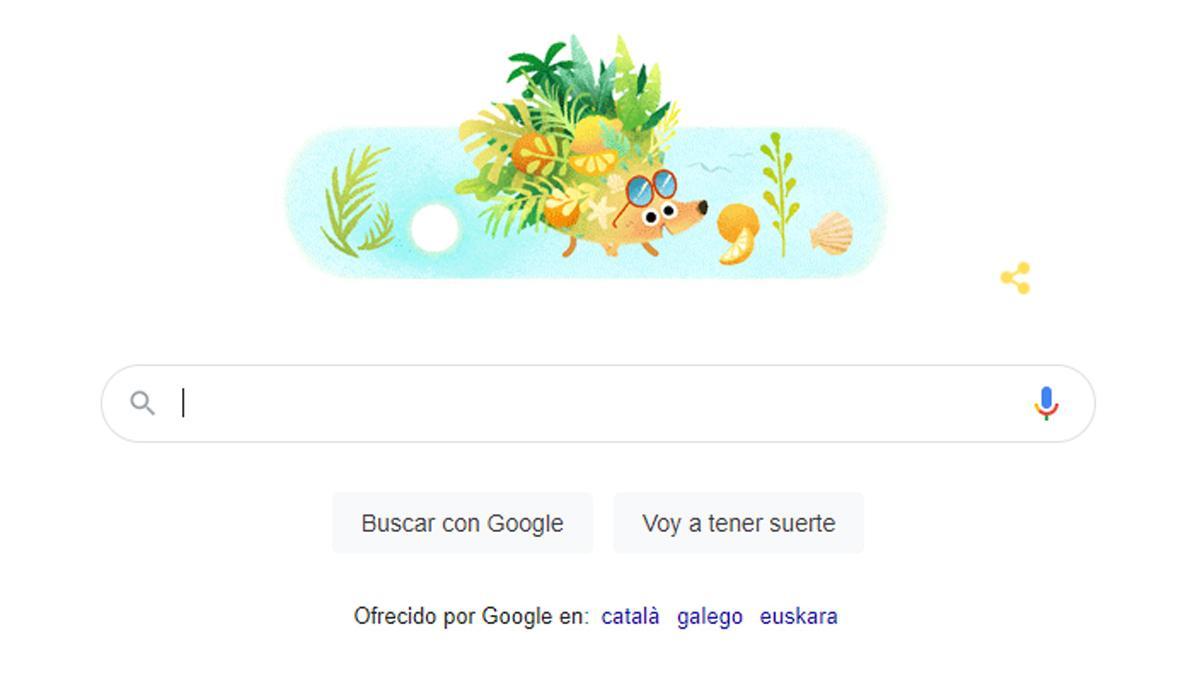 Google wanted to celebrate the arrival of summer this Monday with a nice 'doodle', an animated illustration of a hedgehog with references to the hottest season of the year in the Northern Hemisphere.
The station, which hIt began at 5:32 a.m. Peninsular Official Time, will last 93 days and 15 hours and will end on September 22 with the beginning of autumn, according to the Astronomical Observatory, which also specifies that this June 21 will be the longest day – the time elapsed between sunrise and sunset in a given place – and on June 27 the day that the Sun will set the most. late.
In the 'doodle', Google has represented the arrival of the new station with the drawing of a hedgehog wearing sunglasses surrounded by vegetable and citrus references in a marine environment.
Summer will be warmer than normal, with a greater probability of heat the further south, while with regard to rainfall it will be normal in almost all of Spain except in the northwest, where the signal indicates that it will be drier than usual, according to the prediction of the State Agency of Meteorology (AEMET) for the months of July, August and September.
The arrival of the summer period will be accompanied at the beginning by the planets Jupiter and Saturn, and throughout the season there will be four phases of the full moon, the first of which will be visible in its entirety next Thursday.
At the beginning of the summer, Jupiter and Saturn will be observed at sunrise, to pass at the end of the season to be visible at dusk in the company of Mars, brighter in this season than at any other time of the year, and of the planet Venus, according to calculations provided by the National Astronomical Observatory (OAN).
Regarding Moon phases, the first full moon of the summer will arrive on June 24 and the following ones, about 30 days later, will shine in the night sky on July 24, August 22 and, the last, on September 21.
Google honors historical milestones or dates with its doodles
The Internet is a large newspaper library and therefore you can consult the most important 'doodles', such as the Gregorian calendar, as well as its history or creators on the following page: http://www.google.com/doodles/search
These small virtual works of art, like the anniversary of the determination of the speed of light, they can be purchased and even decorate any type of object such as t-shirts, stamps or skateboards through your virtual store.
The history of the 'doodle'
Google usually decorates the letters of its logo to celebrate the anniversaries of famous people or key dates in the world of science or culture, such as the birth of Charles Chaplin, the Nobel winners, the anniversary of 'Don Quixote' or some relevant or novel event or the Gregorian calendar.