Summer aggravates the ERTE and minimum income jam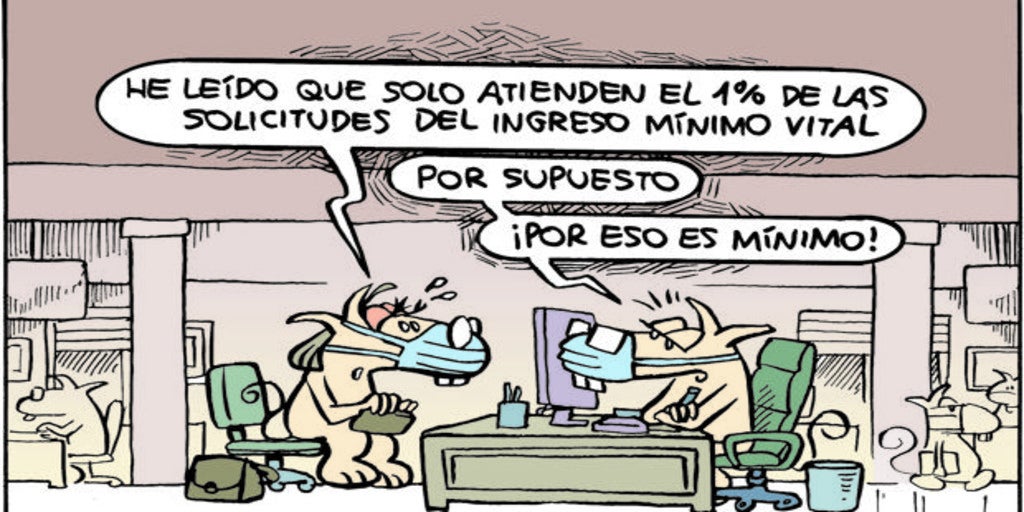 Madrid
Updated:
save

Although the Ministry of Labor presumes that two out of three people included in ERTE (Temporary Employment Regulation File) had come out of this situation at the end of July – there were 1.18 million workers left -, the truth is that some 150,000 still do not receive the corresponding subsidy. Even this figure will surely have increased this month due to the shutdown of the Administration in August due to the vacations of officials.
A high percentage of those who have not yet received ERTE is due to errors or problems in its processing, whose solution by telematic means is very difficult, so physical presence is essential, a solution that continues to be almost impossible due to the lack of appointments, according to the testimonies collected by this newspaper. Likewise, there are thousands of people who have returned to their job after a time in an ERTE and tThey have not yet received the corresponding subsidy from the SEPE (Public Employment Service).
There are even many cases of people who need to register for unemployment or request retirement And, after much effort, they get appointments from October, which means losing several months of income vital to their survival.
This chaos in the SEPE extends to the supplements that those affected who have children should receive. That body initially prioritized payment of subsidies without taking into account children, a situation that he said he would regularize later. However, the administrative backlog with ERTEs still prevents updating those plugins. It would be about review about five million files. These supplements are between 70 and 313 euros, depending on the minimum and maximum benefits and the number of children.
On the other hand, the star mechanism of United We Can for the so-called social shield, the minimum vital income, is still muddy, since Social Security has only recognized 80,000 beneficiaries of the more than 750,000 applications received until last week.
Late appointments
These data have been denounced even by the UGT. Its general secretary, Pepe Álvarez, has also criticized that Social Security is giving appointments beyond September 15Therefore, applicants would be outside the grace period that guarantees the retroactive collection of the minimum vital income from June 1.