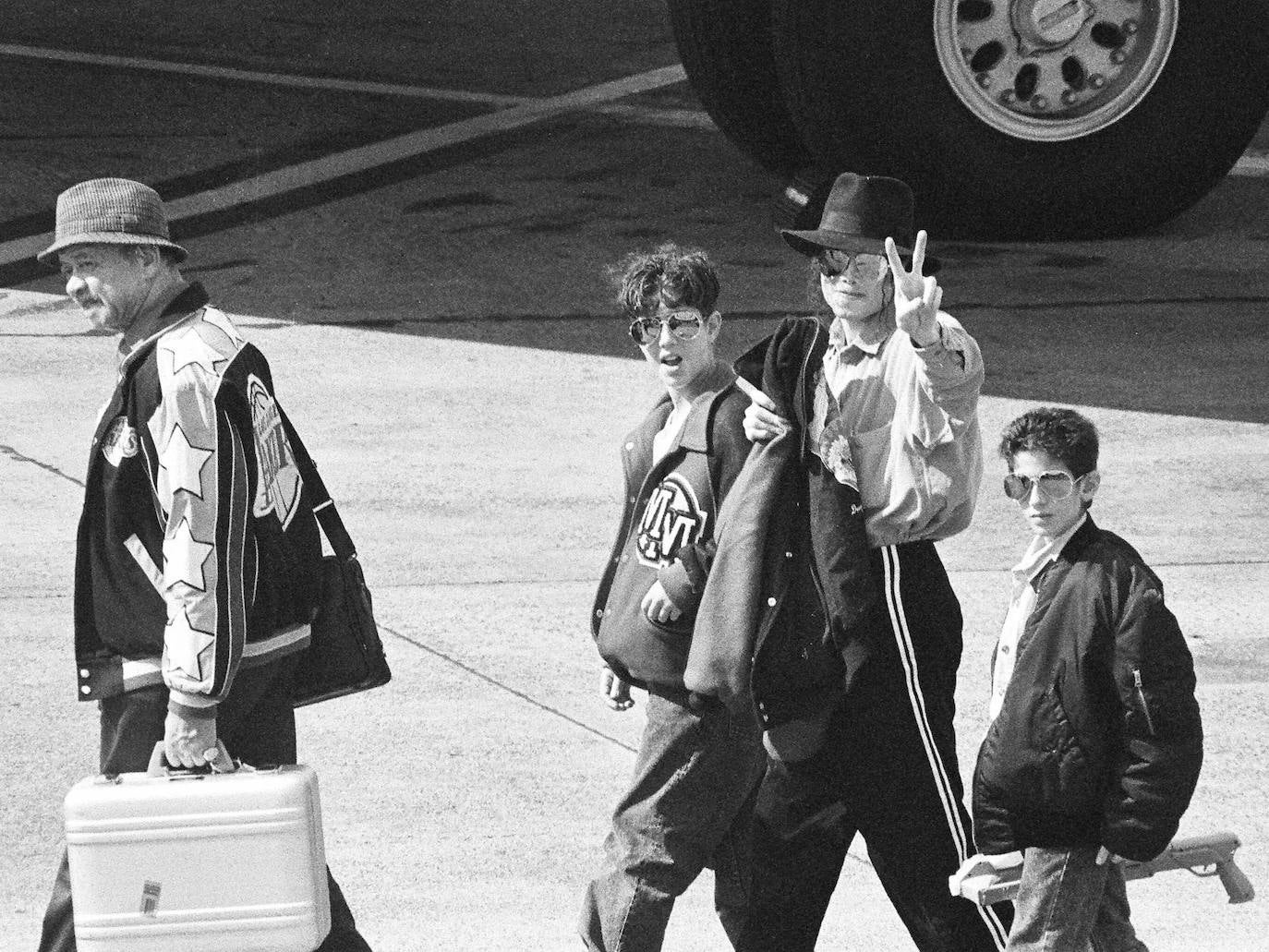 When 30 years have passed since Michael Jackson's concert in Tenerife, we begin to gain perspective on what that performance entailed on some islands outside the usual agenda of the great tours of that time. Jackson was a character impossible to judge with the tools of the present, unfathomable due to his preponderance in the popular culture of his time and in full social rupture due to the first trials for child abuse that he faced.
Nacho González Oramas, a reference for photography in the Canary Islands, and special envoy of CANARIAS7, was present at that concert and its previous days. «I covered the arrival in Tenerife. He got off the plane alone, looking sickly, and was greeted by two children dressed in traditional clothes. It didn't make a good impression. The next day when he started moving around the stage he suddenly became God. The Michael Jackson we knew », he says.
González Oramas has spent almost four decades commemorating the Canary Islands with his images. He has practically covered all the great artists who have passed through the islands. But she is clear: "This is my favorite little battle."
And he knows of what he speaks. Music is a substantial part of his life, not just his professional life. An admirer of Rubén Blades and Norah Jones, even including those first names in his family book, it was a very special moment for him to travel to Tenerife to cover this newspaper on that date.
Michael Jackson performed around the Plaza de España in Santa Cruz de Tenerife in the Port Precinct, near the Cabildo, with his 'World Dangerous' tour. It was a milestone that involved, those involved remember, many years of negotiations. And that esplanade brought together, always in the generous attendance counters for Tenerife shows, some 50,000 people.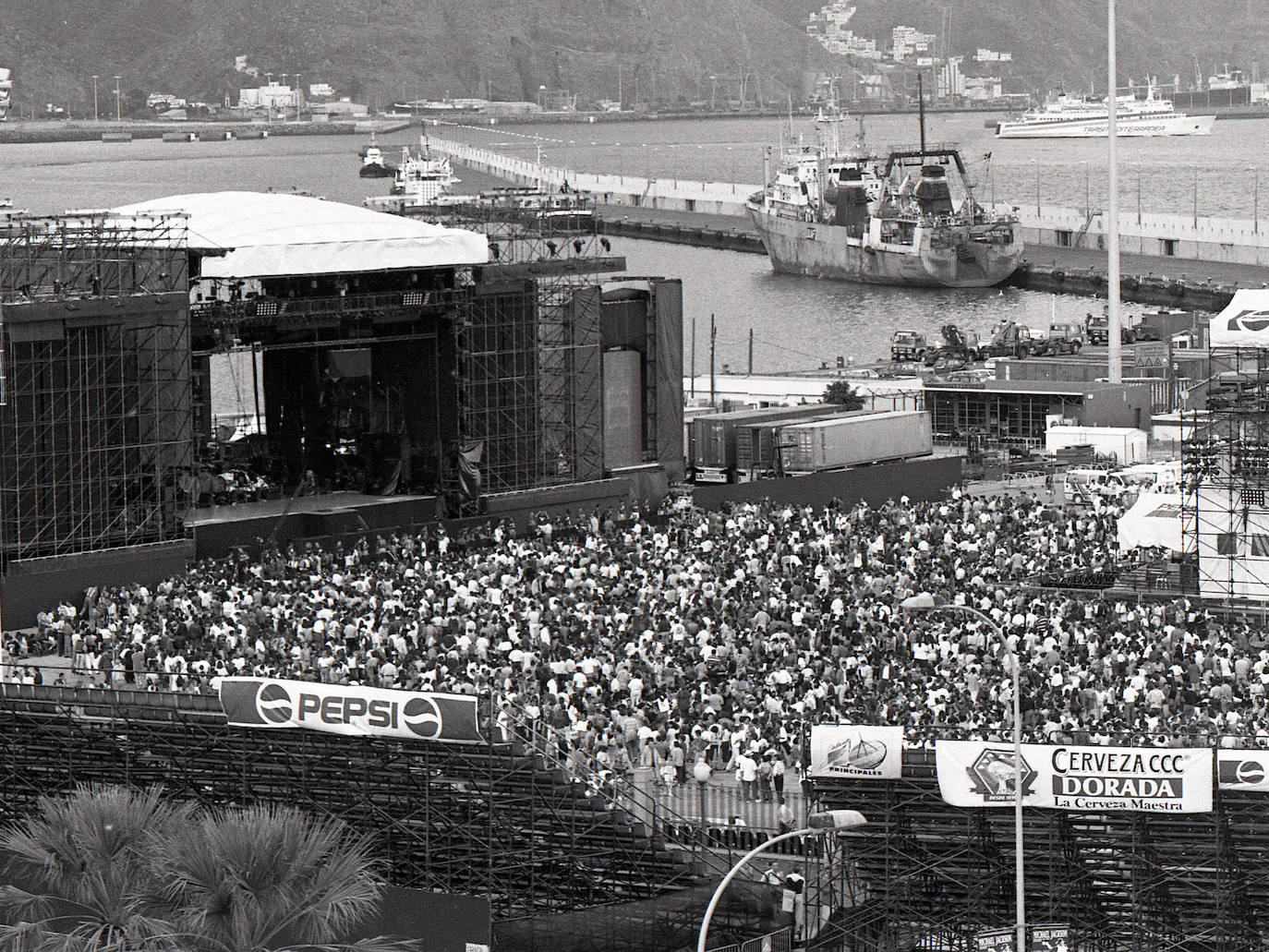 Today everything has changed a lot. The photos of González Oramas, who came accompanied by editor Víctor Rodríguez Gago, were sent in advance via Jet Foil to Las Palmas de GranCanaria. From there by taxi to the editorial office of El Sebadal, where the technicians proceeded to develop the reels to publish two images in the edition of the day of the concert.
It was a complex process. In a meeting with more than 25 accredited photographers – a lot for those times – the working conditions for the graphics were agreed. «They only allowed you 200 millimeter objectives. And at that moment we were going blind, you didn't know until you saw the reel if you had hit or missed. "I came in with five reels of black and white and two of color," he emphasizes.
Those were times of another journalism, more forged in the trenches. You had to get the photo or there would be no way to publish it, before lives were colonized by mobile phone screens. Rodríguez Gago and González Oramas managed to sneak into the room he would occupy at the hotel the day before the arrival of 'King of Pop'. Those images, which the competition didn't get, were a good start.
Rumors did not stop spreading around the island in which it was said that Jackson was visiting the Loro Parque in Puerto de La Cruz. The photographers ran there. Nacho González did not attend. "I have never seen those published photos, I don't know if it is true that he was there," he explains.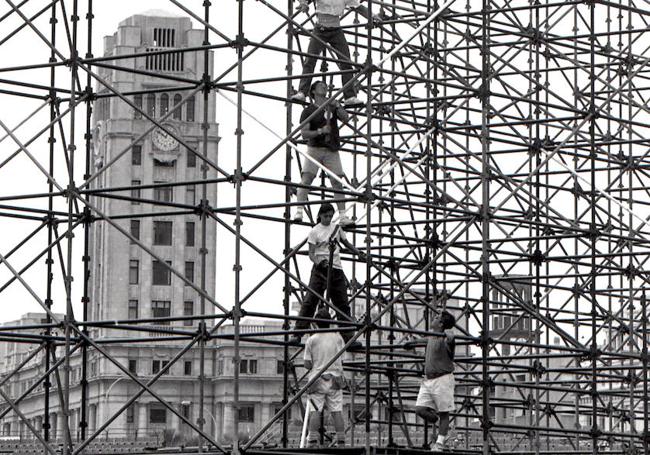 What he does remember clearly is the feeling of seeing him on stage in Santa Cruz. «We had agreed, something that is still common today in big concerts, that we could only be there for two songs. The normal thing for the third song is that they make you put down the camera but you can stay. That day it was not like that. They took us out of the compound on a bus. Jackson came out on stage behind a huge cloud of smoke. He stood still for many seconds and I said: 'Move, you bastard,' thinking that I was going to miss the songs and I wouldn't be able to take good photos. Then he started dancing and there was the Michael Jackson that we knew. He became the image we had of him », he explains.
For the history

Nacho González Oramas insists that that performance changed the history of live music on the islands. «Nothing like it has ever been seen, with so many people present in front of the stage. More than 50,000 people. That's why I think it's so important to recover the memory of what happened those days," he says.
González Oramas even portrayed Jackson's departure from Tenerife. «We were in the Los Rodeos cafeteria having a coffee to return to GranCanaria when people started shouting that Michael Jackson was coming down the track. I started running and saw him. I took out the camera and shot. He was accompanied by two children, one wearing a Lakers jacket. They turned around and saluted. With me at that time there was only one paparazzi taking the photos. And I never saw them published in any media. I don't know if he sold them directly to Michael Jackson. It was very curious," says the Gran Canaria photographer.
For Nacho González Oramas, nothing can repeat the atmosphere that was experienced in Tenerife those days. «Everything has changed a lot. On that occasion she decided to bring an artist who was not normal to see on the islands. And the way of working that existed is very different," he recalls.
Recognized and admired, González Oramas is the ideal testimony to describe what happened in September 1993. Just as he and his graphic companions could be to truly tell the contemporary Canary Islands.