Success and level in the 1st RRTT Federation Cup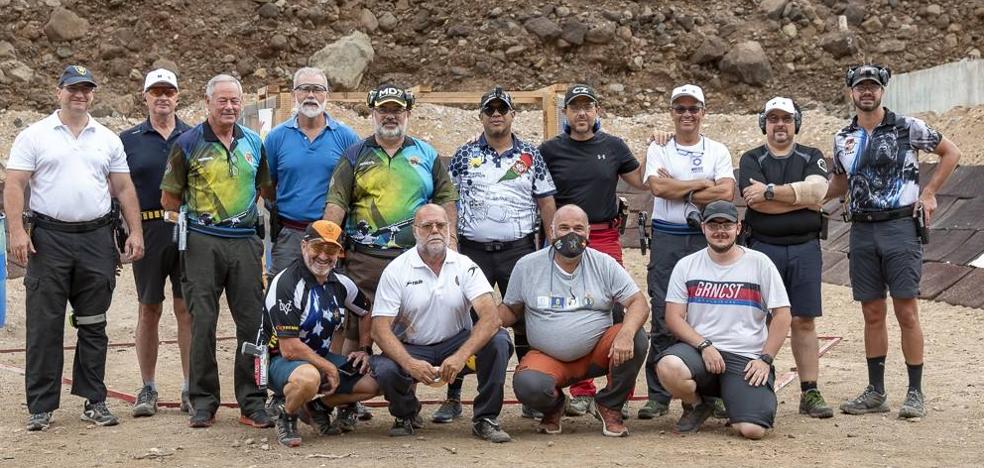 threw
Organized by the Camino de Leñadores Shooting Club, it brought together 70 participants, many from outside the Canary Islands.
Last weekend was celebrated with a total and resounding success the
1st RRTT Federation Cupin which nearly 70 shooters from all over the Canary Islands and even mainland Spain and Europe were able to enjoy two days of competition at a very high level.
The organization of the event was at a high level and the 12 Stage in the
Lumberjack's Trail Shooting Club were to the liking of all the shooters, receiving the
Canarian Olympic Shooting Federation all kinds of congratulations on an amazing job all weekend.
In the different divisions, victory of
Antonio Espinosa in Classic,
Nicolas Monagas in Open,
Sergi Oskoma in Production,
Jorge Gutierrez at Production Optic Y
Ruben Amador in Standard.
Countless sponsors have wanted to be present at this important event, headed by the Cabildo de Gran Canaria, and the City Council of Las Palmas de Gran Canaria, as well as Viajes Insular, BP El Taro de La Suerte, Dilucars, Seguridad Integral Civil, Armería Mhb , Air Europa, MD7, Divenca, ACSE and Armería Medina.