Study equates "fat phobia" with racism and sexism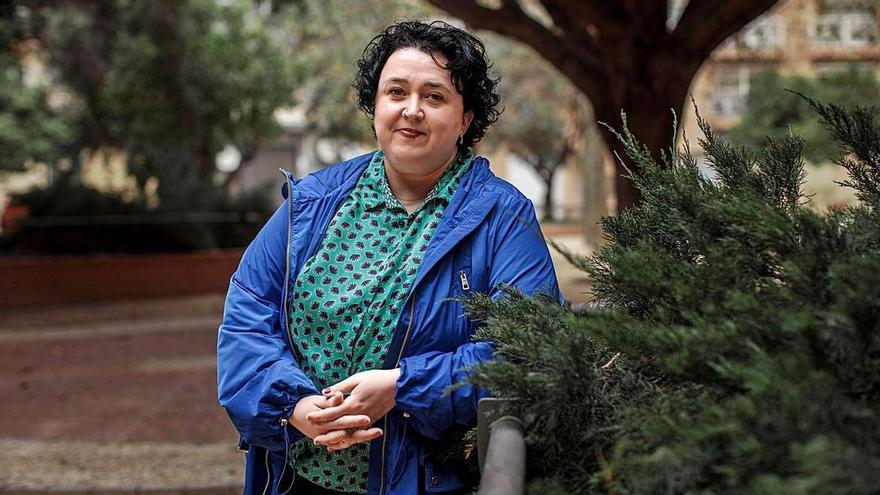 Discomfort from his weight broke through Nina Navajas when he was 10 years old, after receiving comments about his physique, and now reflects on a scientific study all that vital experience, with the conviction that the "gordofobia"is so widespread in society like racism and sexism.
Navajas decided, as an adult, to abandon the "diet dictatorship" behind which, she assures, there are a "very powerful medical, aesthetic and food industry", and began to investigate the stigma of fat as a result of studying the Master in Gender and Equality Policies at the University of Valencia.
'You should lose weight, I'm telling you because I love you'is the title of his work, in which he reflects that "gordofobia" comes to suppose a stigma that generates "a renunciation of the physical and psychological well-being of the person". "The society is fat phobic, even sometimes without knowing it ", says this professor and researcher at the UV Department of Social Work.
The study has done it by autoethnography, a technique that collects her own experiences from childhood to adulthood, "such as my fear of being fat and the bodily abuse that I inflicted on myself to be thin," she explains.
In his work, he states that all vital processes from his childhood were marked by his obsession with calories, kilos and the opinions of his environment. It seeks "to naturalize the idea that you can live being fat because our lives are also interwoven with affection, beauty and joy."
In his opinion, in social interactions the stigma of fat is displayed directly (insults to the body), indirectly (when in a restaurant they suggest what is least fattening on the menu) or with the environment (the seats of a medium of transportation or a cinema are not spacious or comfortable).
"Fat phobia" affects women more and "encourages us to feel that our character, intellect, worth, and humanity are compromised by the shape and weight of our bodies," he says in his research.
Consider that the debate is not whether you can be fat and healthy, but whether it is ethical to discriminate against people based on their body size, your sexual identity, your beliefs or the color of your skin.