Study a master's degree on the largest campus in Europe
MADRD
Updated:
Keep

The UNED offers this academic year 2021/22 more than 75 official university master's degrees and 20 doctoral programs.
Characterized by its flexibility and its ability to adapt to the needs of its students, it is the largest Spanish public university dedicated to quality higher education and research since 1972. More than 200,000 students trust each year in its wide range of university studies, its professors, its services and its methodology (online and blended, which has allowed it to stand out even more in times of pandemic).
A wide offer
Its official university master's degrees are divided into five areas of knowledge: Engineering and Architecture; Sciences; Health Sciences; Arts and Humanities; Social and Legal Sciences, with two new masters this year: Master in Advanced Physics and Master in Research in Art History.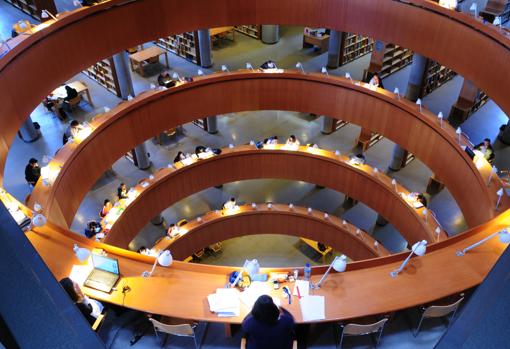 Official qualifications configured for the training of professionals with a high degree of specialization and researchers, with the knowledge and methodological tools necessary to respond to the scientific challenges posed by society.
Students may be admitted according to the specific criteria of each master's degree, after evaluating their merits. And, in any case, be in possession of the official Spanish university degree; title issued by an institution of the European Higher Education Area (EHEA); or title of educational systems outside the EHEA approved by the Ministry of Education.
On the other hand, its International Doctoral School offers 20 programs that make up the third cycle of official university studies, for the acquisition of competencies and skills related to quality scientific research, and the corresponding obtaining the title of Doctor. The areas of knowledge and specific doctoral programs are distributed in Arts and Humanities; Sciences, Health Sciences; Social and Legal Sciences; Engineering and architecture.
As a novelty for this course, UNED presents its Microtitles. They are their own degrees at public prices whose ECTS credits can be incorporated, once approved, into the record of the degrees and / or masters in which you wish to continue your studies. This year they have launched 12 micro-degrees and 1 micro-masters that will provide specialized and multidisciplinary knowledge impossible to obtain in any other way.
It also offers 28 degrees, 11 combined degrees, an extensive offer of its own degrees with more than 500 Permanent Training courses for updating and improving knowledge, skills and abilities throughout professional life; more than 70 free courses through UNED Open with an extensive content catalog, about 400 UNED Senior courses for over 55s and more than 100 summer courses. You can study up to 16 different languages ​​and take free level tests in one of the largest international campuses in the world.
Acknowledgments
The prestige and quality of this University is endorsed by the more than 2,000,000 people of 120 nationalities who have studied with the UNED, training leaders in numerous disciplines. It has the largest university technological infrastructure in the country, making thousands of online resources, face-to-face classes, by videoconference, forums or videos available to its students. A flexible university that adapts to the personal or professional needs of its students, with extensive experience in online and blended training, and unique levels of quality.
Among its recognitions and quality certifications, it has the Excellence Quality Seal in e-learning, recognized by the European Association of Distance Teaching Universities (EADTU). The Shanghai Global Ranking of Academic Subjects 2018 and 2020 recognizes the excellence of the UNED in the areas of research in Education, Psychology, Science and Energy Engineering, by including it among the best universities in the world. The UNED Central Library has received the European Seal of Excellence 400+, recognized by the EU.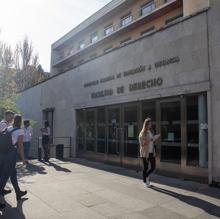 It is one of the best universities in Spain for its results of job placement of its students in the areas of Social and Legal Sciences, Arts and Humanities, and Sciences according to the U-Ranking 2020, prepared and published by the BBVA Foundation and the Valencian Institute for Economic Research (IVIE).
The employability data support them: 85.3% of their graduates start working at the end of the degree, while 92.7% get a job two years after completing their master's degree.
UNED's motto: "Wisdom moves more than all things that move" embody its commitment to the dissemination of knowledge and the need for progress at the service of society.