Stroll achieves the first pole of his career in Turkey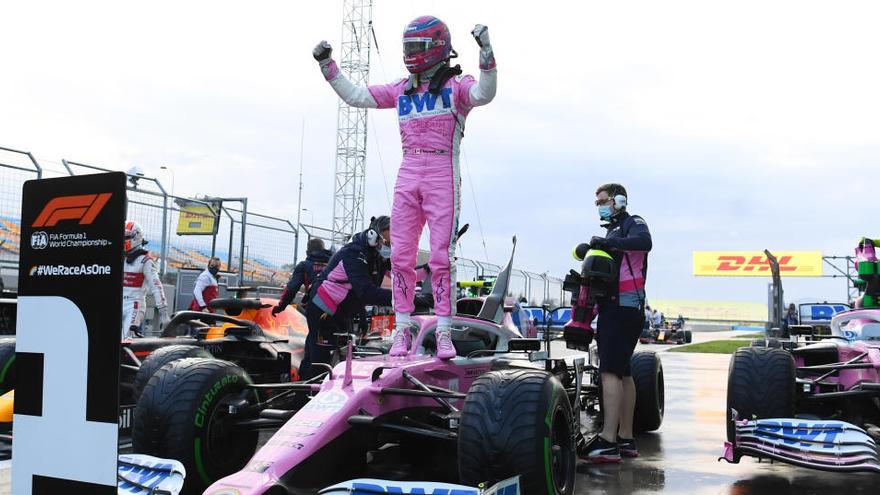 The canadian Lance Stroll (Racing Point) gave the surprise and will come out first this Sunday in the Turkish Grand Prix, the fourteenth of the World Cup Formula One, that english Lewis Hamilton (Mercedes), who can equal the record of seven titles of German Michael Schumacher, will face from sixth place.
In a chaotic qualifying session, Stroll achieved the first pole of his F1 career by covering the 5,340 meters of the rainy Turkish track in one minute, 47 seconds and 765 thousandths, 290 less than the Dutch Max Verstappen (Red Bull) and with half a second of advantage over his Mexican teammate Sergio Pérez, who will start third.
'Checo' will start from the second row, from which the other Red Bull will start next to him, that of the Thai Alexander Albon, who finished in fourth position in the main timed.
Hamilton will start sixth, from the third row and next to the Australian Daniel Ricciardo (Renault), who will occupy fifth place on the grid after a chaotic qualifying that was suspended twice, with a red flag, during its first round (Q1): once for 45 minutes due to the rain that made a newly resurfaced track even more slippery -which was already slipping excessively during Friday rehearsals, dry-; and another just after resuming, to take the rugged Haas of Frenchman Romain Grosjean off the track.
Finnish Valtteri Bottas (Mercedes), the only one who still has the (very remote) chance of snatching the World Cup from his English teammate, will start ninth, from the fifth row and next to the Italian Antoio Giovinazzi (Alfa Romeo).
The French Esteban Ocon (Renault), seventh, will do it from the fourth and with him will start the Finn Kimi raikkonen (Alfa Romeo) winner of the first Grand Prix held in Turkey, in 2005 and aboard a McLaren.
Sainz was eliminated in the second round (Q2), in which his English partner also 'fell' Lando norris and the two Ferraris, the one with the German Sebastian Vettel and that of the Monegasque Charles Leclerc. The Madrilenian will start thirteenth, one place behind Vettel and one place ahead of Leclerc.
The race, scheduled for 58 laps, to complete a route of 309.7 kilometers, will be held from 1:10 p.m. (11:10 a.m. in Spanish peninsular time, 09:10 GMT) .