Street View, a less cruel god | Babelia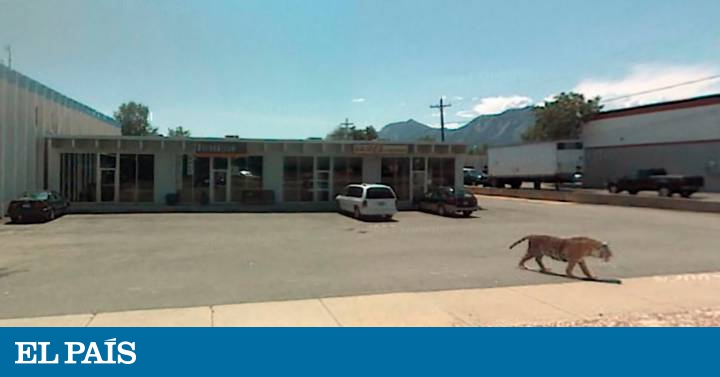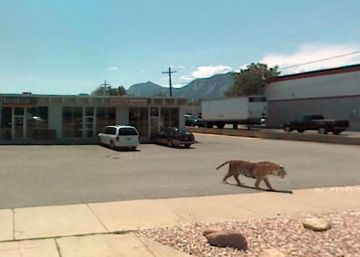 When Google was fined in Italy in 2014 with a million euros for "having collected images and private data" and publishing them on the Street view From his maps, some battles like privacy over the Internet didn't seem to have been lost yet; in fact, the idea that they were never even spared, but by a minority, as today, seemed only part of an improbable dystopia. At that time, Google had been photographing the streets for seven years in a gigantic cartographic and documentary project that now has 31 European countries, 17 in Asia, 10 in Latin America, 5 in Africa and Antarctica, as well as some controversies despite the fact in 2010 there were already 244,237 Germans who had demanded that the company remove its image.
Not all have been objections, however: like some other digital repositories, Street View has become the subject of numerous artistic appropriation practices, the most notable of which is the project 9 Eyesby Jon Rafman already defined in 2010 in this newspaper as "a collection of extremely powerful snapshots".
Rafman (Montreal, 1981) became interested in what he calls "the technological sublime" while still studying art; in a interview granted in 2012 He affirmed, after defining photography as the quintessential art of the 20th century, as its mechanical nature raised suspicions about whether it was art or not, that he saw Street View as the "peak of photography as a medium: the world being constantly photographed from all perspectives, all the time. As if the photograph had become an indifferent, neutral god, who observes the world ".
But if Street View is an indifferent god, Rafman plays on his new exhibition if not: over hours and hours surfing the web and touring hundreds of sites "in" Street View, the Canadian artist has collected images whose interest lies both in the particular circumstances in which they were obtained and in chance, that made the passage of Google cameras coincide with a moment of special relevance, in an apparently banal but meaningful gesture, as in its beauty, often disturbing.
Spectral figures on the side of a rural road, prostitutes, children playing, fires, inhabited ruins, crowds, people lying on the ground as if they were dead or asleep, uninhabited landscapes, police arrests, traffic accidents, mountains of garbage, young people playing soccer, a butterfly running away from the camera, people climbing fences and facades, a dolphin rising above water on a beach at the exact moment the image was captured, a flock of sheep blocking traffic, couples kissing, people in disguise , people traveling on the roof of buses, people urinating behind their vehicles, people who look out of windows from which they watch the passage of cars that with their cameras will offer them something similar to a virtual, trivial but free immortality and something anonymising, since their faces and other identifying details, such as tattoos, will be pixelated by Google when the image is published.
Rafman has sometimes been defined as a flâneur, someone who, like the figure created by Charles Baudelaire and sanctioned by Walter Benjamin, Georg Simmel and other authors, travels a landscape that is extremely familiar to him (in the case of Benjamin, the city; in that of Rafman, his photographic record) to the search for aesthetic experiences that transcend the everyday and reformulate the subject's links with space and time, with the crowd and loneliness. Due to its (arguably) itinerant nature, projects such as 9 Eyes and others based on Street View, such as those of Michael Wolf and Doug Rickard, have become enormously popular since the restrictions related to the containment of the covid-19 pandemic began: such as found footage repositories and artistic projects based on themJon Rafman's image galleries have revealed the enormous richness, complexity and diversity of the world we lost while offering an opportunity to reclaim that world, at least virtually.
But works like Rafman's offer more than consolation: they suggest the possibility of greater critical involvement with a world whose ubiquity fostered by its representation through technology may seem excessively simple while naturalizing phenomena such as surveillance, the loss of privacy, the brutal shrinking of distances and the reduction of time brought about by extreme and permanent connectivity, as well as the supposed neutrality of the eye of large technology companies like Google.
In a recent interview in this newspaper, the Spanish essayist and academic Ingrid Guardiola wondered "what happens when we think of the world as an interface". What to do with the garbage that we produce and consume incessantly in digital environments is the central question of much of contemporary art today. But Rafman adds one more question to the equation by asking why we believe that the world captured by Google is truthful and the result of an impartial and merely cartographic view. By appropriating images whose beauty and transcendent value are not linked to any artistic will but to a cartographic project that threatens to be larger than the territory he represents, Rafman gathers testimonies of a world in which, at least sometimes, chance it conjures with beauty. If there is a god watching us, he is not exactly a neutral and is not without mercy nor a sense of humor, a less cruel god than it might seem in our day.