Story of two escapes and a return of Canarian science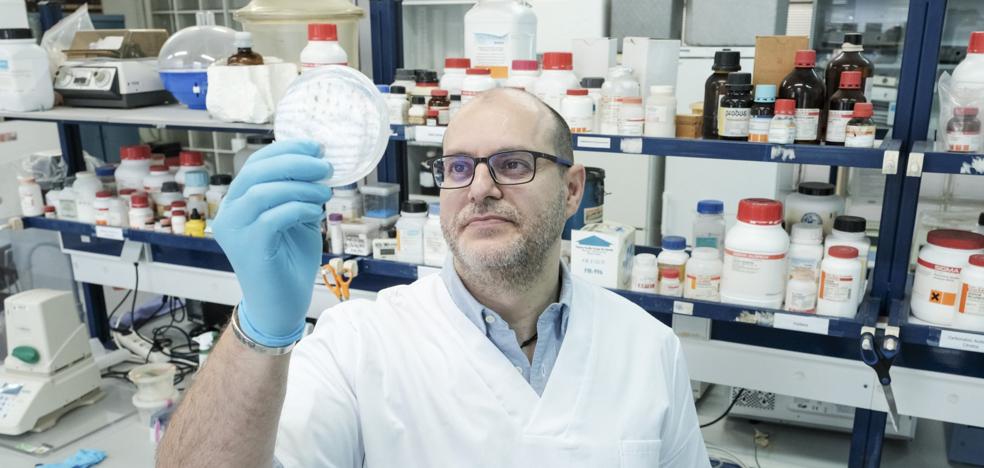 Research
Poor investment in R&D, job insecurity and few scholarships force them to do research abroad. Three Canarian scientists tell their case
The Canary Islands are not an exception in Spain in terms of the management of scientific talent.
Research requires financial and material means and low salaries along with few opportunities mean that doctors with brilliant records end up researching outside the community and the country.
The case of the psychologist from Gran Canaria Olivia AfonsoSenior Lecturer in Psychology at the Center for Psychological Research at the
Oxford Brookes University Y
that of the Tenerife biologist Isidro Abreuworking on the IronFeRhizo project on the mineral nutrition of beneficial microorganisms with a Marie Sklodowska-Curie fellowship at the
Oxford Universityare two examples of "fugitive" researchers.
Precisely this loss has led to the promotion of aid to ensure that this talent returns. It's what happened with
the Valencian biologist based in the Canary Islands, David Osca, captured by the University of Las Palmas de Gran Canaria (ULPGC) with a Maria Zambrano scholarship. In the last decade it is estimated that almost 100,000 people have left the country -the Canary Islands do not have data in this regard- in search of qualified work.
structural problems

Abreu avoids referring to the specific situation of the islands, but his "perception" through what some colleagues who are still in the archipelago tell him is that the research suffers from "structural problems" that are the same as on the peninsula with the addition about what
"Day to day is worse, due to problems in obtaining reagents and equipment."
In his opinion, in Spain "good science is done. And if the impact per euro invested is considered, the figures speak for themselves.
But there are several reasons why talented people end up working abroad, he says.. On the one hand, because of the "enrichment" that comes from working with other teams. Afonso and Osca also agree on that.
In addition, he adds, the post-war isolation in Spain made it necessary for people to go to Europe or the US to "catch up."
There is, abounds, "the inertia and in a certain way the inferiority complex that you have to leave Spain to get rich."
"Staying in Spain means getting a scholarship"

«You finish the thesis, and what do you do afterwards? Staying in Spain involves getting a scholarship for recent graduates, such as the Juan de la Cierva or going to a group that has money from projects to pay you, which we already know is complicated by the lack of funds. I got a group that could pay me. Now you
As things stand, it is uncertain how long it will take you to improve your CV to the point of being able to stabilize yourself at a university or the CSIC. also get
a Ramon y Cajal it is out of your reach, because I think that in the call it is understood that you have gone abroad.
In a certain way, it leads you to precariousness and limbo».
Osca points out that even sometimes, when you get a place, things may not go well because there is a certain "inbreeding" in the Spanish university.
He studied in Gran Canaria and went to the peninsula to work.
From there he went to Naples, to one of the best marine centers in Europe. She had the chance to stabilize in the position but the covid arrived and for family reasons when she appeared
the Maria Zambrano scholarship He did not hesitate to return to what he calls "my home", the ULPGC.
Abreu also points out another issue,
in Spain the curriculum is valued more than the research project while in other countries such as the United Kingdom, Germany or France, «the emphasis of the interview is the project you are presenting. That is, what you are going to contribute to your department. Because that means additional funding."
Good part "does not think about returning"

Olivia Afonso, from Gran Canaria, studied at
The lagoon, where he did his doctorate. Y
he was about to get a Juan Sierva. "It's very competitive," she says because there are so few opportunities in Spain that a large number of applicants apply.
He spent some time researching without pay until he got the opportunity to go to Oxford and he did not miss it.
Today he does not think about going back and assures that this is a topic that is often talked about a lot among researchers and scientists who are outside.
"I have no plans to go back. I have a permanent job and I'm fine at work. Many think of going back to be close to family, but we all know that it is
n Spain, working conditions, conciliation and salary are worse. I think things are improving and hopefully the people who want to come back can find stability in their research work there," he adds.
Going back means giving up

Abreu agrees with him.
"Right now I don't think about going back, because it means giving up the options of developing your own scientific project, a loss of purchasing power, and probably abandoning a scientific career."
And he asks that "the voice of non-stabilized postdoctoral researchers be heard, who through scholarships such as the Juan de la Cierva or associated (precarious) contracts keep the machinery of science running. It is an essential group because it acts as a bridge between the bosses who are getting financing and dealing with bureaucracy, and the pre-doctoral students who still do not know how to navigate on their own.
From my own experience, it's maddening to break your back day after day and yet public opinion thinks you're warming up the chair by inbreeding I mean.
Cultural difference

Olivia Afonso also highlights the cultural difference.
In Spain, private investment in research is almost nil.
In the Canary Islands, according to data from the ULPGC, only 0.09% of investment in R&D is private. In the United Kingdom, Afonso abounds, associations and private institutions are committed to research.
It is paradoxical, Osca and Afonso agree.
After dedicating public money to the training of students, when they are already trained, they investigate the income from their work, which is collected by the country to which they emigrate.