'Storm Garcia' is presented in La Palma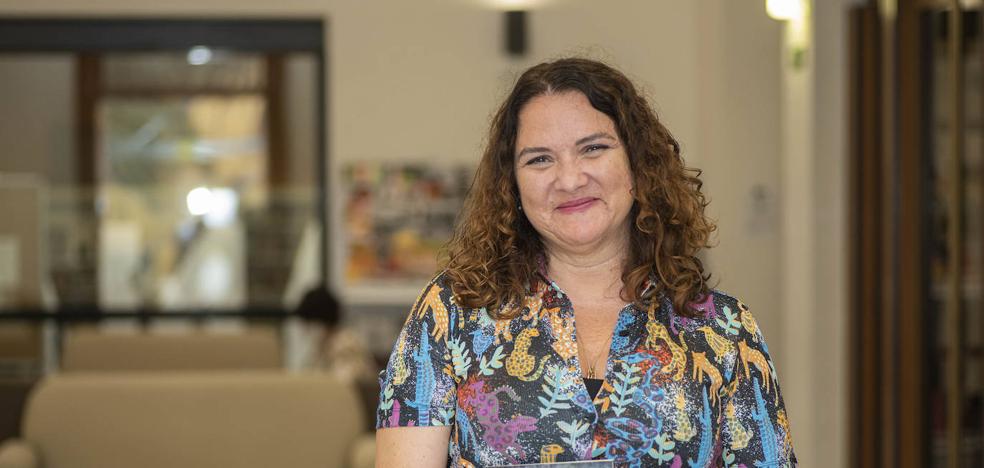 Julieta Martín Fuentes unveils her latest novel this Tuesday, starting at 8:00 p.m., at the Monterrey Theater in El Paso
«The novel is a fiction of a real event that affected me as a person and as a journalist and that I would never have overcome if I had not come to La Palma, to El Paso, to write and to dream that another world was possible, and not the one of corruption that I witnessed in a real case that happened in the Canary Islands", says Julieta Martín Fuentes.
The presentation of
'Storm Garcia' (Mercurio Editorial, 2022) It will be this Tuesday, August 16, at 8:00 p.m., in the
El Paso Monterey TheaterLa Palma, and will be part of the Triennial Festival of the Bajada de la Virgen del Pino.
In the act the writer, who chose to go to live in the family home in this town in 2006 after the events that have inspired this novel, will be accompanied by the cultural promoter
Albert of Peace and the journalist and writer
Eduardo Cabrera. In addition, there will be Guacimara Stationery Bookstore.
"Coming to live in La Palma saved my life"assures Julieta Martín Fuentes.
«To be surrounded by the community, to understand that life is something more than work, to feel that beauty exists every day in the smile of my family and my friends and neighbors, in the sunrise over the mountains of the Caldera National Park de Taburiente, all that, helped me to recover my passion and the will to live.
It is true that you have to know how to take small placesbut for me, greeting each person I meet with the truth of knowing who we are is an act of hope," he stresses.
In this story, 'Tormenta García' is "a candid soul who one day dreamed that the world was a beautiful place but had to wake up and look it in the face, and accept its miseries." Therefore, the protagonist
"he decided to live, but only to find out if everything that had ended the life I thought I had was true».
Juliet Martin Fuentes. /

c7

The cover of this new work is creation of
Manuel Herrerawith which you are invited to read 359 pages of a story designed to make you enjoy and think.
Its origin

«
This novel has moved me a lot inside and it has forced me to live with difficulty my day to day while I was writing it", confesses the writer.
In one way or another, 'Tormenta García' is a novel that has been written for twenty years. «I did not have the courage to write it until three years ago after returning to Gran Canaria from the island of La Palma and I started writing it before Mercurio Editorial edited me
'Lolita Pasión' in 2015 and 'El corazón de Débora'published in 2018", explains Julieta Martín.
Raised as a fiction and inspired by an event that the journalist and writer dealt with for a while, she had to raise it in 'Tormenta García' "to understand it," adds Martín.
«Each adult person carries a García Storm inside, a candid soul that one day dreamed that the world was a beautiful place, but had to wake up and look it in the face and accept its miseries. This is a black novel inspired by real events that took place in Las Palmas de Gran Canaria and overcome thanks to living in La Palma». Martin is co-director of
Caninfo Communications and is also a screenwriter for the film
'90 minutes & I love you' Y
'11211 The neighborhood of forking avenues'.