Stocks bounce strongly after China announces quarantine in Hubei on April 8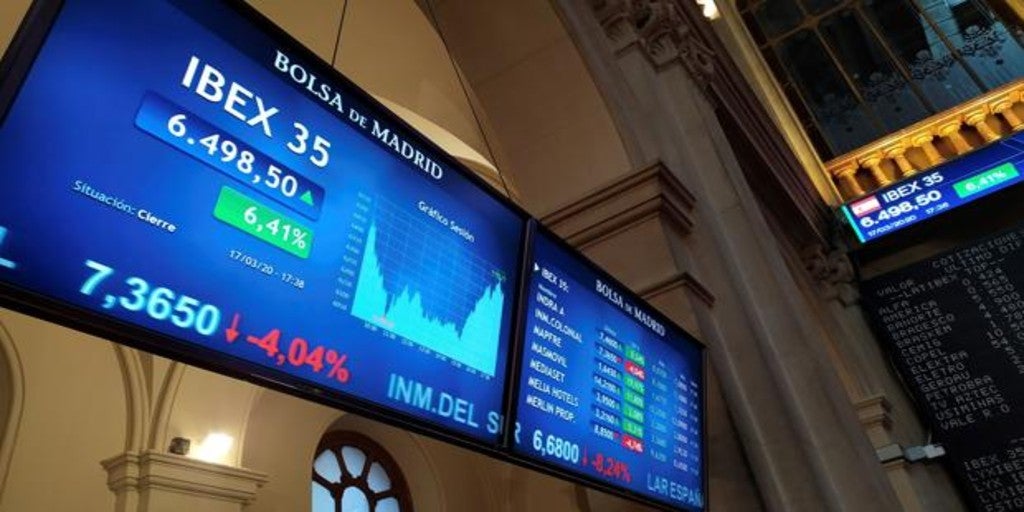 Madrid
Updated:
save

The Spanish Stock Market has opened this Tuesday with strong gains of 3.43%, above 6,400 points, encouraged by the positive trend in Asia and after learning that Wuhan, capital of the Chinese province of Hubei and focus of the coronavirus, will lift the quarantine on April 8.
This decision by the Chinese authorities has caused the Asian Stock Exchanges to close the session with gains of 7.13% for the Nikkei index and 2.34% for the Shanghai Stock Exchange. Added to this is the decision of the United States Federal Reserve (Fed) to buy unlimited assets for as long as necessary to combat the coronavirus.
The fact that China is beating the pandemic restores investors' spirits, and thus in the first bars of this Tuesday, the main indicator of the Spanish stock market, the Ibex 35, adds 213.80 points, that 3.43% , up to 6,444 integers.
Inside the Ibex, where all securities are listed in positive, highlights the rise in Bankinter, which scores 8.47%; Acciona, 7.60%, and Melia Hoteles, 7.09%.
Investors will also be attentive this Tuesday to the meeting of the ministers of Economy and Finance of the euro zone (Eurogroup) in which they will explore new ways of responding to the economic consequences of the coronavirus while voices calling for the launch of eurobonds increase. and the participation of the European rescue fund.
In this context, the European stock markets have opened the day with promotions 6% for Frankfurt, 5% for Milan, 4% for Paris and 3% for London.
For its part, the price of a quality barrel Brent, a benchmark in Europe, began the day on the rise to stand at $ 27, while the West Texas Intermediate (WTI), a benchmark for the United States, was trading at around 24 Dollars.
Likewise, the Spanish risk premium stood at 110 basis points, with the interest demanded on the ten-year bond at 0.7%, while the price of the euro against the dollar stood at 1.0840 'green bills'