STEMs do not understand gender or barriers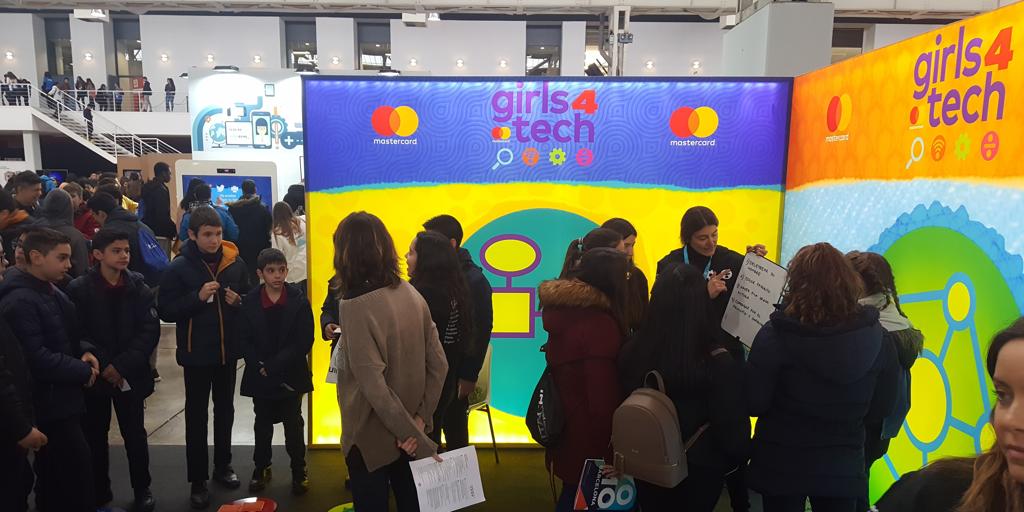 Updated:
save

Spanish universities have a majority of female students, who represent 55.2% of the students enrolled in higher studies. But analyzed the data by branch of education, only 12.9% of those enrolled in computer science are women and in engineering, construction and industry the percentage rises to 28.5%, according to the university statistics published by the Ministry of Education and FP for the 2018-2019 academic year. The STEM disciplines (acronym for science, technology, engineering and mathematics) are not among the favorites of our young people, a lack of vocations that is more appreciated in girls. 16.3% of 15-year-old Spanish adolescents contemplate dedicating themselves to these areas when they are adults. Of this percentage, 4.2% corresponds to girls and the remaining 12.1% to boys. The gender gap begins at a very young age and hinders women's access to better-paid jobs.
This minority participation of women in STEM areas is a problem that Spain shares with other countries of the European Union. Faced with this reality, Mastercard launched in 2014 Girls4Tech, a global corporate social responsibility initiative targeting girls ages 9-13 which was born in order to disprove the stigma that these types of subjects are more appropriate for men. "Girls have acquired new STEM skills through the Girls4Tech program and have discovered that the future of technology can and should include them," she says. Susan warner, Vice President of Talent Management and Founder of Girls4Tech. "We hope to have started many brilliant careers in STEM fields because we are convinced that gender equality in technology will allow us to make our companies (and our society as a whole) better and stronger places," she highlights. A program that, when the pandemic began, quickly knew how to change physical experiences and programs for digital ones, emerging Girls4Tech Connect, an online platform developed in collaboration with Scholastic to continue the program virtually.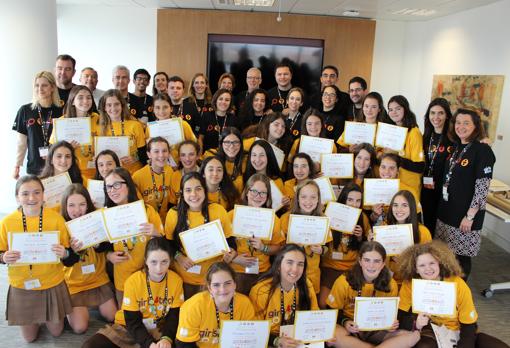 Girls4Tech's goals are inspire girls to develop STEM skills to become future leaders and make them understand that both men and women can choose a career in these areas. As the company indicates, "it is a practical and dynamic program to inspire and teach them how different technologies are fun and easy to understand." All activities are based on global science and math criteria and incorporate Mastercard's knowledge and experience in payments technology and innovation. Students apply their individual skills as well as the knowledge they have learned in school to solve real-life challenges at each of these technology stations.
Impact in Spain
In Spain the program has been implemented since 2017, in Barcelona and Madrid, and four events have been carried out, reaching more than 2,000 girls. "During the programs, the girls have been very interested in the challenges we pose to them and their response has been very proactive," she says. Royal pigeon, General Manager of Mastercard Spain. In addition, they have created a follow-up program, called Girls4Tech 2.0, which is aimed at 13 and 16 year old girls. "In this way, those students who are interested in STEM disciplines have the resources to be able to follow up on this first approach and have a broader horizon of all the possibilities that these subjects encompass," he adds. For this initiative they have had the support and shows of interest from the parents. "It is a program that has a lot to offer in the educational field and, in this sense, they have always been very collaborative in encouraging their daughters to participate. It is about changing a social paradigm and, of course, it would not be possible without the support of the parents, "says Paloma Real.
The head of the company in Spain also points out that With the change to the virtual format, Girls4Tech Connect, «we sought to give continuity to this initiative so that the students could take it from the comfort and safety of their homes. The reception was extremely positive, it was translated into six languages ​​and there are plans to continue expanding it to several more.