STEC-IC requires immediate publication of teacher employment lists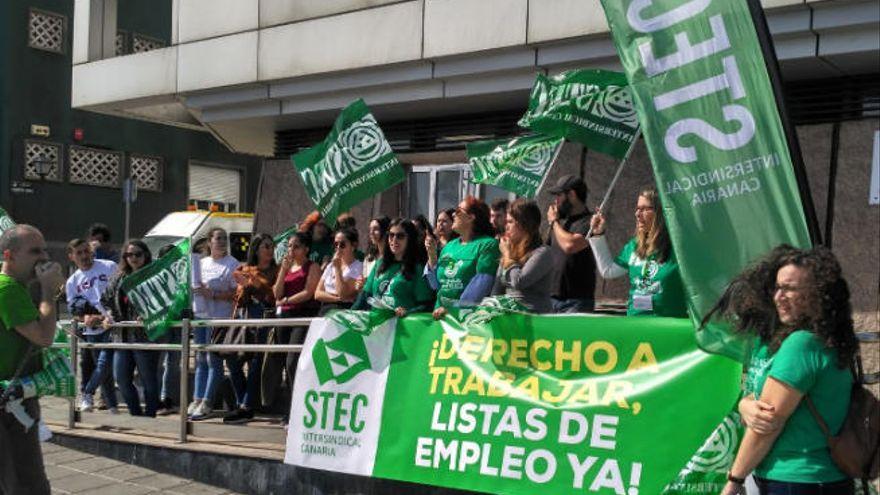 The Canary Islands public education union STEC-IC has demanded this Tuesday Canary Islands Government the immediate publication of the extraordinary job listings that were opened in the month of August 2020.
STEC-IC, in a statement, has criticized that the "tedious" action of the administration regarding the procedure of extraordinary expansion of current job lists fully affects the job opportunities of education professionals. Likewise, it has indicated that it affects the organization of staff of educational centers of the Canary Islands.
According to the union, on September 4 the application submission procedure to access the inclusion in the extraordinary opening of the lists of teaching employment of various specialties of the different educational bodies ended. As of today, five months later, the provisional lists are being published "by the wayside" without a scheduled date for the completion of the procedure, the union has denounced.
"This fact means that thousands of applicants live in a constant situation of uncertainty and helplessness, since the administration does not provide temporary estimates to which they can avail themselves," he added.
Apart from "the unacceptable delay", STEC-IC has regretted "the erratic" actions of the administration when proceeding to include ex officio in the job lists without even having published the provisional lists, as well as the appointment of applicants without checking previously your degree.
As the General Directorate of Personnel of the Ministry of Education has been reviewing its own actions, has proceeded to immediate cessation and exclusion from the lists of those people who did not meet the qualification requirements demanded for inclusion in the employment lists, he pointed out.
This situation, he added, fully affects the organization of the centers due to the unexpected reduction of staff from one day to the next, as well as the teachers who occupy lower positions in these lists and who have seen their job opportunities diminished by "the negligent action "of the Ministry of Education.
Based on this review, people who became part of these lists on account of previous selection processes have been expelled, which the union considers "extremely serious."
He has also made mention of the assessment of the scale of merits of the aforementioned procedure for the extraordinary expansion of job lists, which, in his opinion, is "an absolute incoherence."
He has criticized that the Ministry only values ​​the note of the proceedings and, in the case of many ties that occur, the initial of the surname.
In short, the union has made public "the total lack of transparency" on the part of the administration regarding this call for extraordinary expansion of lists, which has come to cause confusion and concern among the thousands of participants.
Therefore, it has requested the immediate completion of the same, with all the legal guarantees and in optimal conditions.