Starzplay shoots 'Express', a post-pandemic x-ray of fear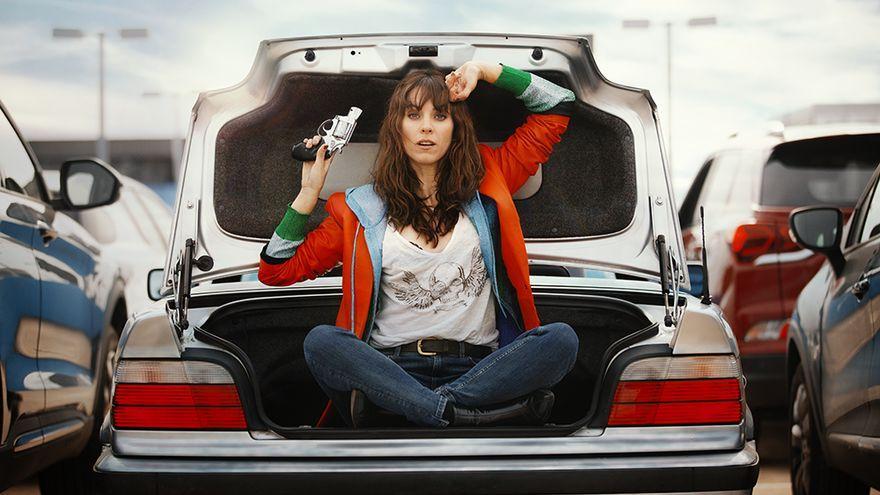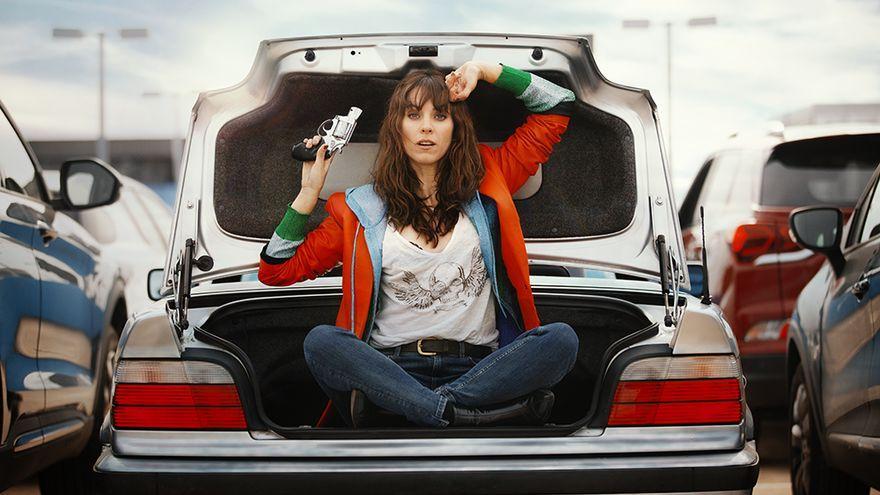 A world with increasingly marked social classes and dominated by fear, with crimes such as express kidnapping increasingly frequent. This is the wrapper of 'Express', the first original series of the Starzplay platform in Spain, which is filming these days in Madrid.
It also supposes the reunion of actress Maggie Civantos (protagonist of the plot) with Iván Escobar, one of the scriptwriters of 'Vis a vis', the Serie that raised it.
"We believe that the great companies of the world are Amazon, Google or Netflix and it is not true. The biggest company in the world is fear (…) If we had to define this century, it would probably be the century of fear and that reflection is present in the series, "Escobar tells Efe during an interview during a break from filming.
That fear that "makes us live in urbanizations with barbed wire, that we give phones to our teenage children when they go out, that we fear that they will occupy us our second homes, that we take out safe, that we live locked in our houses, that we do not touch, that we do not kiss … ", he adds.
This feeling and this perception were the seed of this "drama with hints of comedy"Created by Escobar and written by himself, along with Antonio Sánchez Olivas (" Aida ") and Martín Suárez (" Rabia ").
Produced by Starzplay and Mediapro, the future premiere will take place on the Starzplay platform in Spain and Latin America, while in the United States and Puerto Rico it will be broadcast through Pantaya.
A hangar on the outskirts of Madrid is the place where most of the series is filmed, directed by Gabe Ibáñez ('Automata') and Iñaki Peñafiel ('Lost'). Efe visits the set the day that Maggie Civantos, the protagonist of the series, has just performed one of the key scenes, when Barbara manages to escape from the trunk in which she had been kidnapped.
"The trunk is like the mother's womb and is a contradiction", the actress tells Efe, because it" talks about life and death. "There, Barbara is where she sees death up close, but also where" she understood life. "
With the trauma of the kidnapping behind him in the present plot, "he likes to lock himself in a trunk because it is somehow where he connected with his childhood, with the uterus, with his mother." It is where you feel safe.
Inside the industrial warehouse of the hangar are the interior decorations. A police station and the facilities of Central Risk, the security company that Mrs. Ortega (Kiti Mánver) will create, inspired by a thesis published by Barbara herself, a criminal psychologist, recounting her experience. And it is that, as happens today in regions like Latin America, express kidnapping is something common in the Spain that 'Express' portrays.
"Ortega is a very rich and very manipulative villain. A person who likes power very much, who has enough intelligence and weapons to deploy to achieve his goals, which ultimately are to achieve more power, "Mánver told Efe.
Post-pandemic history
Convinced that "series cannot live absolutely apart from what we live", Escobar points out, 'Express' is conceived in" a kind of post-pandemic future, "a somewhat disheartening future that may not be as far off as you think.
"The pandemic is separating social classes, there are people who do not make ends meet. The police officers with whom we consulted told us that it is a crime that is going to increase because people do not have a sawed-off shotgun to enter a bank, but we all have a car, a trunk, a record that you can play at full volume and an avenue to hold a person for two or three hours and ask for a ransom, make the ATM route … ", says Escobar.
For the director Iñaki Peñafiel, in the series "It is very clear that society has experienced a pandemic and there is much talk about fear".
"Fear in this pandemic has shot us all at many times because we have become very vulnerable and very fragile, when we thought we were in a safe world controlled by man," he says.
Despite how tragic the plot may sound, Peñafiel makes it clear that it is not a normal drama series: "It's everything, like life. It is serious, it is comedy, many times within horror there is comedy and within comedy there is horror. It is something very close to the truth ", explains the filmmaker.
The cast of 'Express' is completed by actors such as Vicente Romero (' Malaka ',' Cell 211 '), Loreto Mauleón (' Patria '), Esteban Meloni (' Los Internacionales', 'Stolen Lives'), Alba Planas (' SKAM '), Ana Marzoa (' Vis a Vis', 'Pulsations'), Omar Banana (' Veneno ',' Gifted love '), Bernardo Flores (' La doña ') and the young actresses Carmen Daza and Manuela Rojas.