Starting gun for SKAO, the world's largest radio telescope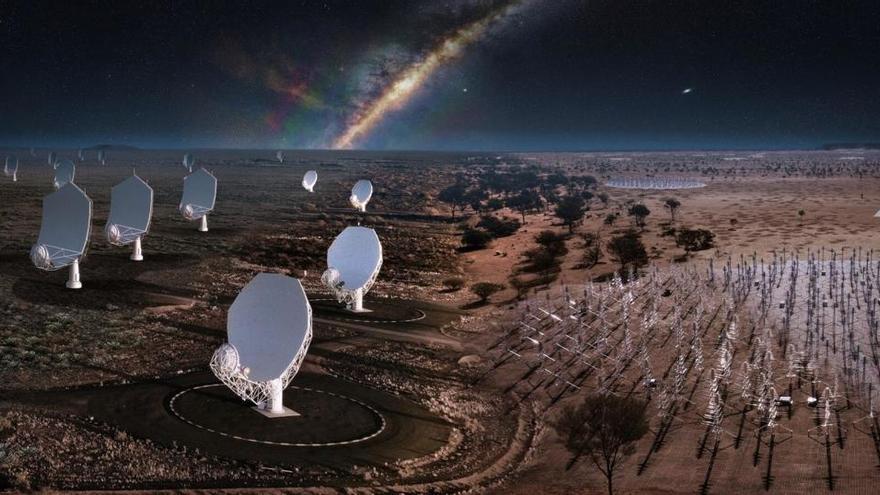 The SKAO (Square Kilometer Array Obsevatory), a new intergovernmental organization dedicated to radio astronomy, has been formalized after the first meeting of the Observatory Council.
With locations in Australia and South Africa, SKAO is tasked with building and operating the two largest and most complex radio telescope networks ever conceived to address fundamental questions about our universe, according to the statement released after the meeting, held on February 4.
The SKAO telescope in South Africa will be made up of 197 15-meter diameter antennas located in the Karoo region, 64 of which already exist and are operated by the South African Radio Astronomy Observatory (SARAO), while the telescope in Australia will be Composed of 131,072 two-meter-high antennas located at the Murchison Radio Astronomy Observatory of the Commonwealth Scientific and Industrial Research Organization (CSIRO).
The creation of SKAO follows a decade of detailed engineering design work, scientific prioritization and policy development under the supervision of its predecessor, the SKA Organization, with the support of more than 500 engineers, more than 1,000 scientists and dozens of policy makers in more than 20 countries.
The first meeting of the SKAO Council follows the signing of the SKA treaty, formally known as the Convention Establishing the SKA Observatory, on March 12, 2019 in Rome, and its subsequent ratification by Australia, Italy, the Netherlands, Portugal, South Africa and the United Kingdom. and entered into force on January 15, 2021, the observatory's official date of birth.
Waiting for the accession of Spain
The Council is made up of representatives of the Observatory's member states, as well as observer countries that aspire to join the SKAO. Among these are countries that participated in the SKA design phase such as Canada, China, France, Germany, India, Spain, Sweden and Switzerland, and whose future membership in SKAO is expected in the coming weeks and months. Representatives of national bodies in Japan and South Korea complement the select list of observers on the SKAO Council.
At its first meeting, the SKAO Council approved policies and procedures that have been prepared in recent months, covering governance, funding, programmatic and human resources issues, among others. These approvals are necessary to transfer personnel and assets from the SKA Organization to the Observatory and allow the latter to become a functional entity.
SKAO will begin work in Australia and South Africa in the coming months, together with local partners CSIRO and SARAO, to oversee construction, which is expected to take eight years, with the first science opportunities starting in the mid-2020s.