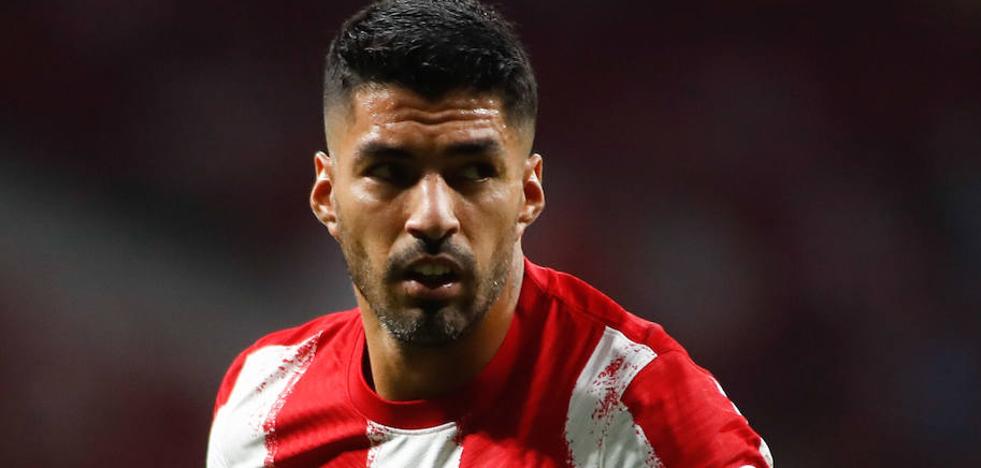 Market
Dembélé, Luis Suárez, Pogba, Dybala, Isco or Marcelo are free agents from this Friday, without having resolved their future
While enjoying the long-awaited vacations, a handful of soccer stars live these days in permanent contact with their agents, waiting to leave the unemployment queue in which they entered since 00:00 this Friday. June 30 marked the expiration date of the contracts signed by figures of the caliber of Pogba, Dybala, Luis Suárez, Dembélé, Isco or Marcelo, to name just a few of the most bombastic names within a very extensive list of day laborers of football who are looking for a new destination in which to continue their careers.
Today, all these players, like many others, become free agents and their situation offers an interesting market opportunity for the clubs that bid for their services. It goes without saying that in certain cases it is not about bargains, far from it. Because although you don't have to pay any amount for a transfer, to tie them up you will have to add to some salaries that are not at all reduced the consequent transfer premium that has driven a trend that is increasingly in vogue: that of the player who chooses to exhaust the link with his club to leave with the letter of freedom in hand.
Seventy-seven footballers who played last season in the First Division ended their contract on June 30. Some renewed with the entity that paid them weeks and even months in advance. This was the case with Real Madrid player Luka Modric, Barça player Sergi Roberto, Betis player Claudio Bravo or 'txuri urdin' David Silva, for example. Others closed a stage to open a new one without having to spend a single day without a payroll or leaving the League. It was the case of Joselu, a former Alavés player who will form a fearsome duo at Espanyol with Raúl de Tomás, or Brian Oliván, who changes the vermilion of Mallorca for the blue and white of the parakeets. But there are those who remain mired in uncertainty.
A position that reaches three heavyweights in the Spanish championship in the last decade such as Marcelo, Isco and Luis Suárez. The Brazilian winger and the midfielder from Malaga were key players in Real Madrid's royal cycle in Europe, which runs from the Décima to the Decimotercera, but after the final in kyiv they began a marked decline that assigned them a residual role in the Decimotuarta. Now, at 34 and 30 years old, respectively, they are on the hunt for an opportunity to show that they still have a lot of football in their boots.
Fenerbahçe is courting the former Fluminense player, who is also liked by Valladolid, chaired by his compatriot Ronaldo Nazário, although his preference is not to leave the Community of Madrid, which places Getafe and Rayo on the board. Seville and Betis fight for the midfielder of Benalmádena, two teams led by two devotees of their magic such as Julen Lopetegui and Manuel Pellegrini. Roma and Galatasaray have also knocked on the Andalusian's door, but their intention is to continue in the League.
Luis Suárez, on the other hand, will abandon the bull's skin, after six campaigns spreading gunpowder at Barça and another two shooting goals with Atlético's elastic. El Pistolero is looking for a new challenge while preparing for the World Cup in Qatar and, although his initial intention was to continue in Europe, River Plate is the best positioned to incorporate him into their ranks.
Ordago

Rocambolesca is the situation of Dembélé. The French winger, who stepped down months ago with salary demands that collided with the harsh financial reality of Barça, does not find an 'entente cordiale' with Joan Laporta, tied hand and foot by the rules of LaLiga. Chelsea, PSG and Bayern remain on hold. The azulgranas, by the way, depend on the famous levers to announce the signings of the Danish Andreas Christensen and the Ivorian Franck Kessié, free after leaving Chelsea and Milan, respectively.
Outside of the Spanish League, the cases of Pogba and Dybala draw particular attention. In 2016, Manchester United made the French midfielder the protagonist of what was then the most expensive signing in history, after paying 105 million euros to get him out of Juventus. Six years later, the Vecchia Signora is preparing to recover him without paying a single pound to the Red Devils, in whom he has not left a mark.
Dybala leaves Juventus precisely, whom Inter wants to join with Romelu Lukaku to assault the throne of Milan. The Argentine had everything ready to move to Giuseppe Meazza, but the 'Nerazzurri' club needs to release salary bills before joining him and teams like Sevilla keep the radar activated to take action if what would be one of the summer's operations in Madrid is frustrated. the series a