Staple foods rose in May five times more than the general CPI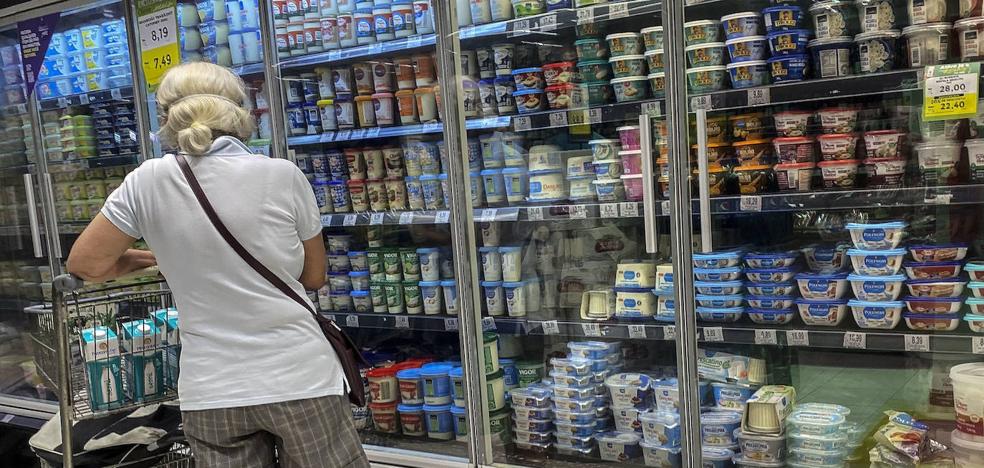 Bread becomes almost 10% more expensive from April to May, bananas 9% and flour 8%, according to data from Gelt
It is getting more and more expensive to do the shopping. Basic food products are becoming more expensive day by day to the point that 4% of Spanish families can no longer afford them, according to a Kantar survey. And it is that with the data on the table, basic products rose from April to May five times more than the CPI, with an average rise in the shopping basket of 4.5% compared to 0.8% of the general rate .
The only staple whose increase is less than the CPI were eggs, which according to Gelt's latest report, rose 0.4% from April to May, and apples, which remained stable. But the rest of the shopping basket rose alarmingly: the plan 9.6%, bananas 8.6%, flour 7.6%, cereals 6.7% and green beans a 6.6% are the products that top the table prepared by this consumer app.
The study carried out with a basic shopping list made up of 18 products concludes that half of them have risen more than 5% in just one month. In addition, according to their data, the shopping basket has become more expensive by 7% since January, especially pushed by the increase in the price of cereals (24%), oil (19%), eggs (17%), cookies ( 14%) and flour (10%).
"We are experiencing a very difficult time for the family economy because, in addition to the tensions from the rise in interest rates, which will affect mortgages, and energy costs, there is the escalation of a shopping basket that is raising its prices even above the IPC itself," explains José Luis Varela, global Head of Data at Gelt.