Spotify users will be able to put filters on their favorite songs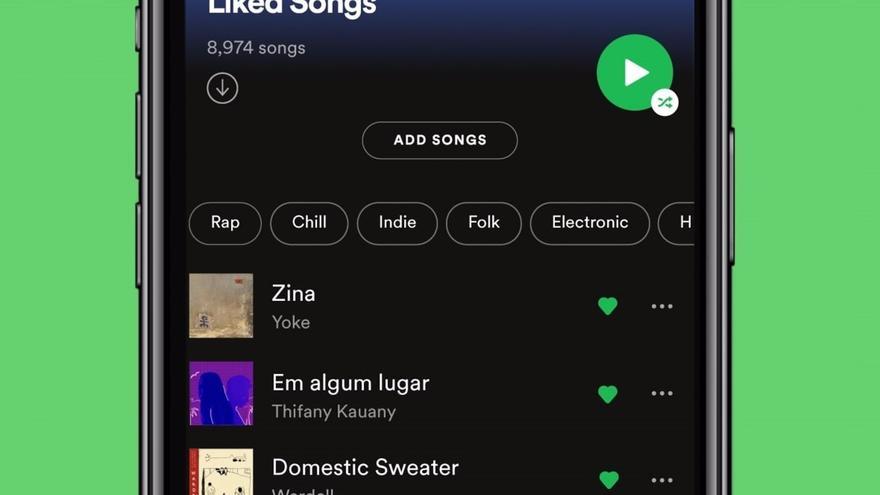 The music streaming service Spotify has introduced a new feature in your app that allows have users use filters when playing their favorite songs, so that they are chosen according to their gender or mood.
This feature, which from this Thursday is present in the iOS and Android mobile version of Spotify (and only in English-speaking countries), allows give alternatives to users who listen to their favorite songs, which can sometimes be too eclectic.
Genre and mood filters are available to Spotify users with at least 30 songs marked as favorites and they allow you to customize the playback with 15 different options, as the platform has assured in a statement.
The filters are displayed automatically to users based on their choice of favorite songs and can change as you choose themes with different genres and styles or delete previous songs from the collection.
Users can activate this feature from the Spotify Library, by clicking on 'Favorite Songs' and choosing the different options displayed in the filters at the top of the screen.
Genres that can be chosen to filter Spotify favorites include rap, trap, folk, indie, dancehall, J-pop (Japanese pop), and bluegrass to moods such as relaxing, motivational, moody, and soulful, among others.