Spotify multiplies by six its profit in the third quarter, up to 241 million euros | Economy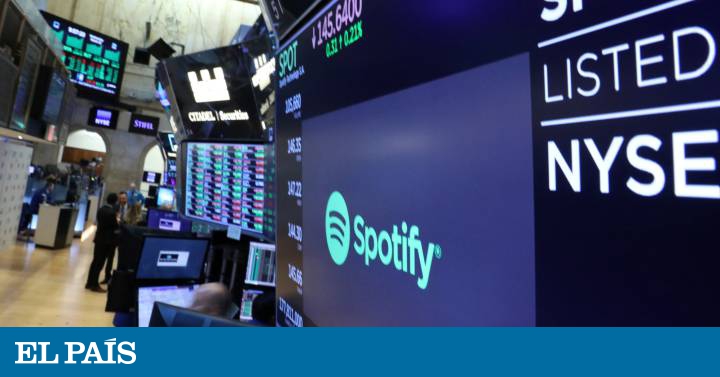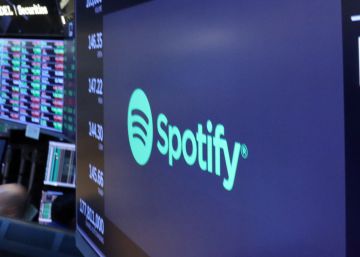 The earnings of the music distribution company on-line Spotify has exceeded its own business expectations by accounting for a net profit of 241 million euros in the third quarter of 2019, the company reported Monday. This digit It is almost six times the net profit recorded in the same period of 2018, when it achieved a profit of 43 million euros. The company also exceeded its user growth forecasts, which increased 30% more than the previous year.
Specifically, the number of active users between July and September stood at more than 250 million. Payment users grew by 31%, to 113 million, while free users are estimated to have risen by 29%. The company said in its statement that Latin America, India or Southeast Asia were at the forefront of this growth.
Spotify has attributed this growth to an improvement in the retention ratio. He also explained the rise in subscriptions premium for the promotion of payment accounts for students as part of a 'back to school' campaign in the United States and several European markets. The company also reached an agreement with the US telecommunications company AT&T in September to include Spotify as part of several of its offers.
The company has also announced that its chief financial officer, Barry McCarthy, will leave the firm on January 15, 2020 and return to the management table. His position will be filled by Paul Vogel, who is currently vice president of planning and financial analysis, treasury and investor relations.
"We continue to observe exponential growth in hours of broadcast podcasts and there are previous indications that involvement with podcasts it is generating a virtuous circle of greater involvement in general and significantly increasing the conversion of free users to paid users, "explained the company.
Revenue grows 28%
The company's turnover increased by 28%, reaching 1,731 million euros. In the same way, the costs associated with the income, derived mainly from the copyright that Spotify has to pay to artists and record companies to distribute their music, stood at 1,290 million euros, 27.7% more.
Of the total billing, 1,561 million came from user payment subscriptions premium, while the remaining 170 million were due to advertising served to users who use the application for free.
With regard to costs, sales and marketing expenses stood at 178 million euros, 21.9% more, while the research and development item remained stable at 136 million euros and general and administrative costs were raised 8.9%, up to 73 million euros.
In the whole of the first nine months of 2019, Spotify obtained an attributed net profit of 23 million euros, compared to the losses of 520 million recorded in the same period last year. The turnover, on the other hand, experienced an increase of 30.4%, up to 4,909 million euros.