Spotify Camp Nou, name of Barça's stadium from July 1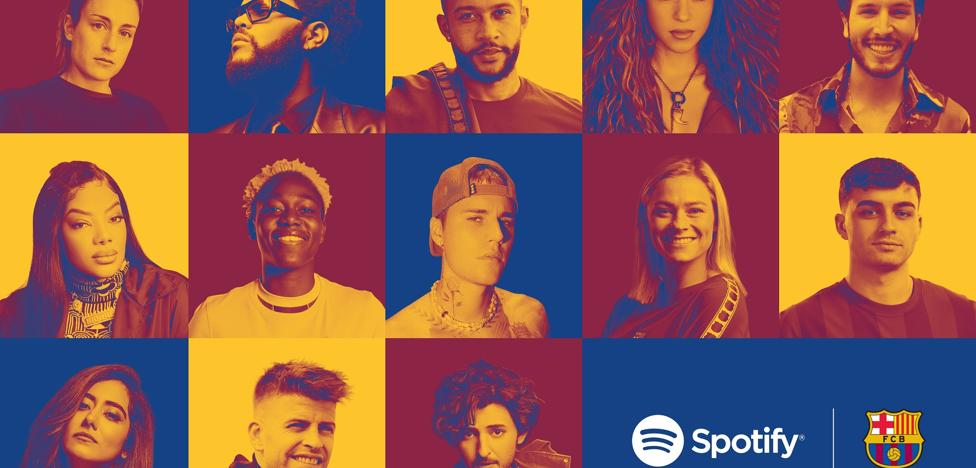 FC Barcelona
The Barça club and the most popular online music platform in the world sign their long-awaited sponsorship agreement for four seasons
Barcelona and Spotify, the most popular streaming music subscription service in the world, made their long-awaited collaboration official this Tuesday so that the Swedish company becomes the main sponsor of the Barça club and names the Camp Nou. Starting next season, the Barça stadium, which for the first time in history will be linked to a commercial brand, will be called Spotify Camp Nou, following the agreement reached with the online music platform, from the 2022-2023 campaign until 2025-2026. Spotify will pay Barça around 250 million euros, at least 60 million per season.
The commitment to Spotify also includes, as of July 1, the sponsorship of the Barça shirt, both for the first team and the women's team, as well as training clothes. The online music platform will replace the Japanese Rakuten.
The sponsorship agreement between Barça and Spotify is the first of its kind for the Catalan club and involves uniting the world of music and football, while offering a global stage for players and artists at the Spotify Camp Nou, creating new opportunities to connect them with fans around the world. Already approved and signed by the Barcelona board of directors, said agreement must be ratified by the extraordinary assembly of committing partners that will take place on April 3.
The collaboration with Spotify will continue during the ambitious remodeling of the Camp Nou, as part of the Espai Barça. "We are very proud to be able to announce a pioneering alliance like this with a worldwide reference entity like Spotify. This union will allow us to continue bringing the club closer to its fans and making them feel, even more, part of the Barça family through unique experiences, which will allow us to combine entertainment and football, making it possible for us to reach, at the same time, a greater number of people around the world«, congratulated the president of Barça, Joan Laporta.